Pray with Thailand Sunday, April 7, 2019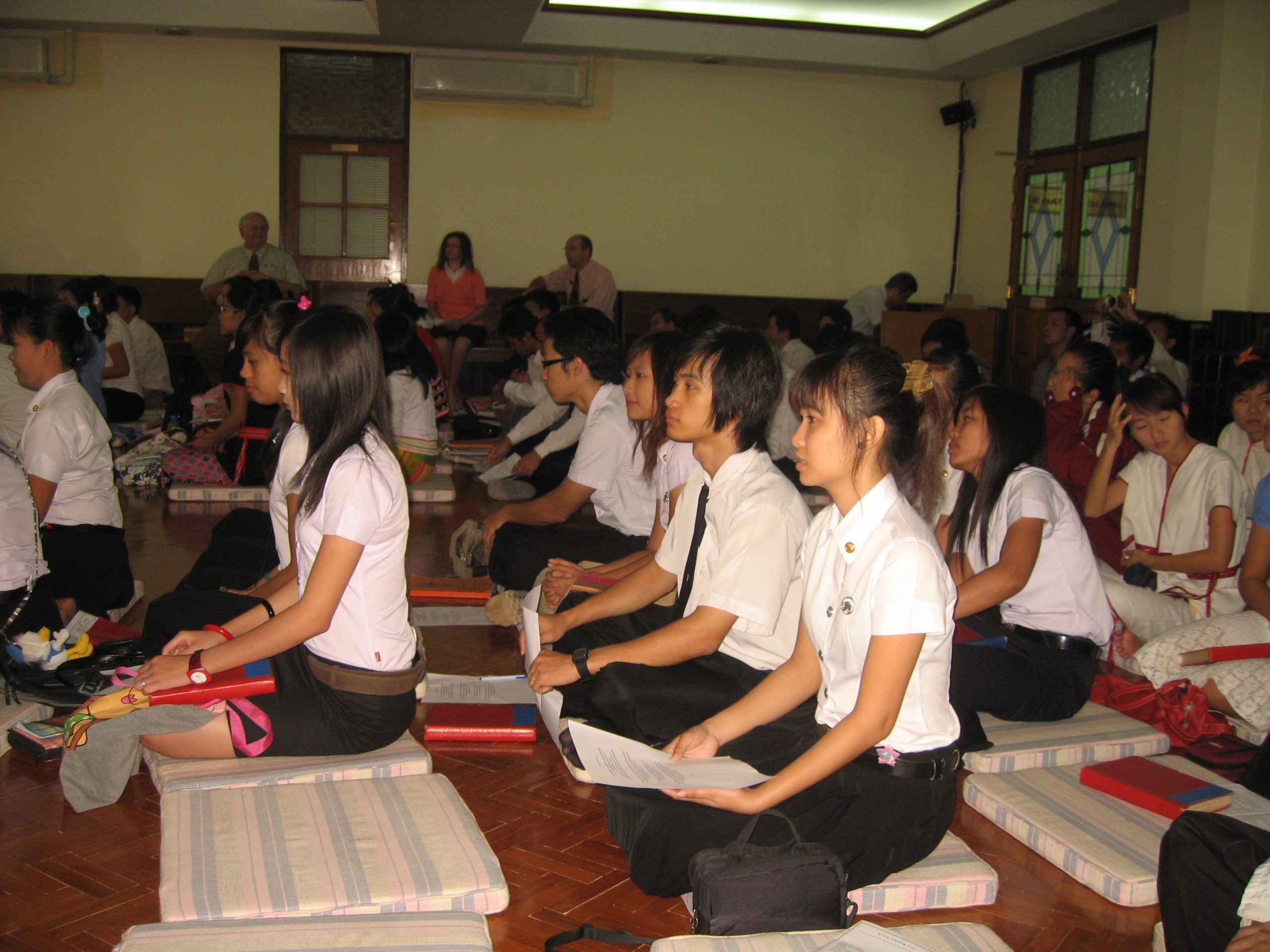 Lectionary Selection:  John 12:1-8
Prayers for Thailand: 
O God, you are our refuge and strength, a very present help in time of trouble. Therefore, we will not fear, though the earth should change. There is trouble and devastation all around this world, O God. We pray for the people of Thailand at a time when industrialization is harming the air. We pray for all leaders who are trying to find the best ways to respond. We ask, too, that all of us can be part of cleansing this earth that you have made, so that all living things may have a future. Give us the power to make sacrifices that honor you, and that honor this earth, our home. In all these things we thank you because of Jesus Christ, who never allowed obstacles to stand in the way of his work of compassion and redemption. Amen.
Mission Stewardship Moment from Thailand:
In honoring Jesus, or trying to, we can find ourselves in surprising places, making surprising sacrifices. I did not imagine that, in coming to work in Bangkok, I would be sacrificing a measure of oxygen. Last month, Bangkok was dangerously polluted, with hazardous levels of particulate matter in the air. The stores ran out of masks for protection. Schools were canceled. The rainy season, which could help a little, won't be coming until June. Not everyone can afford the masks. Even more troubling, the news is saying that the air of two-thirds of the world's cities is at the danger point. I think of people in India and China, where most of those polluted cities are. I have a new and deeper sense of connection with them now.
In John's gospel reading today, Jesus is on his way to Jerusalem. He is heading directly into the place of greatest danger. Mary of Bethany, who seems to understand more than many of his disciples, is not pleading for his safety but is honoring Jesus to the utmost of her ability, sacrificing costly treasure.
But Jesus always seems to be heading for the dangerous places ahead of us. And in spite of it all, we find ourselves heading there, too.
Prayer and Mission Moment by Anne Gregory
More information on Thailand: https://www.globalministries.org/thailand
Global Ministries Mission Co-worker in Thailand:
Anne Gregory serves with the Church of Christ in Thailand. Her appointment is made possible by your gifts to Disciples Mission Fund, Our Church's Wider Mission, and your special gifts.