Reunited with the Pacific Council of Churches
Robert Howard serves with the Pacific Christian Council, Fiji.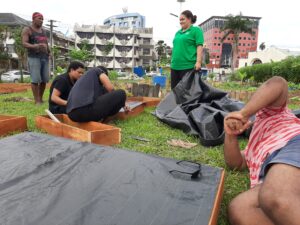 Greetings everyone. Having successfully returned to Fiji I find myself in a strange position this year while thinking of things to say in order to update you all on how my time here has been. While looking back on my experiences I cannot help but compare them to my time last year and marvel at the similarities to my first arrival. I made it to Fiji and readjusted to the climate, time change, and my flat once again while reuniting with everyone at the Pacific Council of Churches (PCC) office. It was wonderful to meet some new friends as well. Once again, I started on a new research project, and had to work around immigration in relation to my visa while Covid wreaked havoc on planning – honestly the number of coinciding events is a bit like Groundhog Day.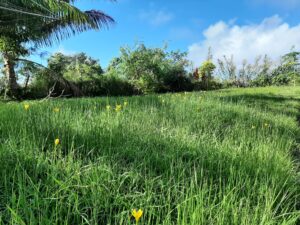 Admittedly I am also sitting here with crossed fingers that the similarities stop here, but time will tell. Upon my return to Fiji, there was a brief period of readjustment and freedom from self-quarantine before Covid variants showed up full force in Fiji. Unfortunately, since that time the situation has escalated, and with a renewed shut-down, much of my time is now spent working at home, attending zoom events, and not going out; however, aside from minor inconveniences, it has not felt that bad as I have plenty of practice with this. Plus, it has helped cement podcasts as an area of interest rather than a desperate bid to fill time as it was initially. It has also driven my love of musicals to even greater heights given the amount of time that I am alone and that I've spent on them both. But let me focus on my work with the PCC and give you a brief update on recent projects.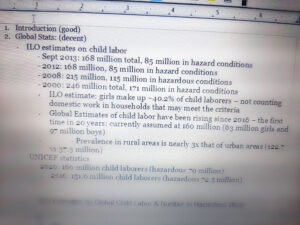 Since the last update, the community garden created by PCC has not only grown in size and breadth of grown produce but has also aimed to utilize new techniques like creating compost and environmentally friendly material for their raised garden beds. As I talk about the activities with PCC it occurs to me that I have neglected to mention that they have a website (https://www.pacificconferenceofchurches.org/), a YouTube channel, and a Facebook group that can be followed for insight into the projects and work done in the region. Most of my time has been spent working on research for a new project, "Modern Slavery in the Pacific," a paper that incorporates current issues, historical context, and the role of the church in addressing the serious issue of human trafficking. On a related note, my previous work on "Theology of the Ocean" is still facing the peer review process as essentially everything has slowed in the face of the pandemic.
Fingers crossed that on my next update I can regale you all with additional tales of true adventure and additional wonderful projects with PCC.
Robert Howard serves with the Pacific Christian Council, Fiji. His appointment is made possible by your gifts to Disciples Mission Fund, Our Church's Wider Mission, WOC, and your special gifts.