Self-care workshop for the Las Cañas Community Center in Valparaíso, Chile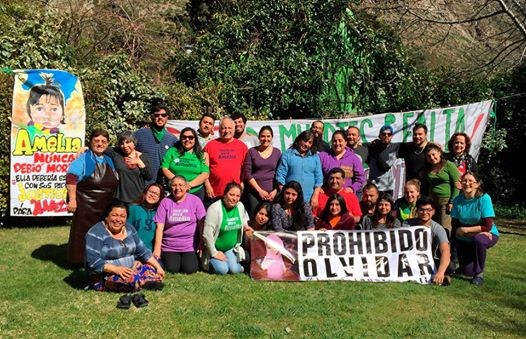 Thanks to the support of Global Ministries, Popular Education in Health (EPES) organized a self-care retreat this past weekend for the families and the closest friends of the leaders of the Las Cañas Community Center, Mauricio and Camila. Their daughter, Amelia, at the age of one year and nine months, died two months ago at the Carlos Van Buren Hospital in Valparaíso, due to medical negligence and the consequences of the great inequality the Chilean society faces in accessing health.
Sharing the pain and anger of Camila, Mauricio, and the entire community of the Las Cañas Community Center, EPES wanted to help create a space for families to be together, rest, share, and collectively process their pain to continue their struggle "Justice for Amelia".
We are grateful for the leadership of Maruja Gutmann-González and Marisol Gallardo of Tremonhue, the spirituality and healing center located in Cajón del Maipo, who led the workshop with lots of love.
EPES joins hundreds of thousands of people throughout Chile and abroad to shout – JUSTICE FOR AMELIA and to redouble their efforts to build a country where there is dignified health for all.
View a flyer for the Justice for Amelia campaign (Spanish).