Serving in a New Way
Claire Weihe serves with the Reformed Church of Hungary.
It is with gratitude that I write my final newsletter update on my service for the Reformed Church in Hungary (RCH). In August I will begin seminary at Yale Divinity School where I will pursue my Master of Divinity and Ordination in the UCC church. This service has not been ordinary, as the past year (+) has also been a large set of extraordinary circumstances. I have not yet been to Hungary, and the totality of my service has been virtual. This should not be dismissed though, as I have built relationships with my students, began to learn their language, and stood in mutuality with them in their daily lives of this pandemic, helping them in whatever ways I can.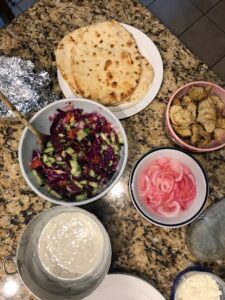 Since my last update, I have continued to meet with my students weekly to work on their English language skills. Each lesson is different, as each person has a unique understanding of the language and how they might best learn it. This has taken some creativity, spontaneity, and trust in the spirit that I will come up with activities and lessons that my students both enjoy and find useful. Most recently, I have also been serving CRIS (Community Refugee and Immigration Services) in Columbus, Ohio as a one-on-one English tutor. I always follow the students' lead, acting as a resource for what they want to accomplish! I also had the opportunity to speak with several congregations in the U.S about my work, centering around World Refugee Day on June 20th. It was a real joy to speak about the importance of serving refugee and migrant populations with all ages of people.
Thanks to my supervisor, Balázs Ódor, I was able to interview Rev. Harout Selimian, the President of the Armenian Protestant Community in Syria, the chair of the Central Committee of the Union of Evangelical Churches in the Near East, and senior pastor at Bethel Church in Aleppo. In this meeting we discussed the importance of Christianity in the Middle East, interfaith relations in Syria, and how Rev. Harout's faith has helped in continuing his work. I have also been meeting with our new intern, Reka, in the RCH's ecumenical office who translates articles for the website. Together we dissect the translations and laugh about the idiomatic intricacies of our languages. The handbook that I mentioned in the last update for the "UNITY in CommUNITY" research project, has now been completed and the graphic designer in Slovakia is finishing the visual elements before it is published. The group of 4 non-governmental organizations that worked together on this project will also host different events throughout the summer in each country to implement the methodology and frameworks that have been written about to help build more unified communities that are motivated to engage in sustainable community development.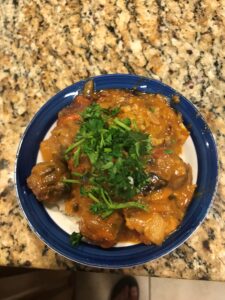 The Reformed Church in Hungary has several projects happening this summer including the Ark Camp inclusion project and the Starpoint youth festival. Ark Camp is a "sleep-away" camp on Lake Balaton in Hungary that is free for campers and has an emphasis on serving children in poverty or from the foster care system. This camp allows for children in disadvantaged circumstances to be loved, experience joy, and meet new children, all in a beautiful natural setting. The Starpoint youth festival resumes this year after a year hiatus due to the COVID-19 pandemic. This is the largest Reformed festival in the Carpathian Basin, and begins at the end of July with the theme being "Freedom." Bishop Zoltan Balog stressed that the youth meeting will not celebrate righteousness, but freedom from within, which will have an impact on the world.
Currently, I am serving as a Delegate for the Heartland Conference at UCC General Synod. Last night we had the honor of watching peace and justice activist Valarie Kaur, author of "See No Stranger: A Memoir and Manifesto of Revolutionary Love" and creator of the revolutionary love learning hub. I will leave you with a quote from Kaur, "Revolutionary love is the choice to labor for others, for opponents, and for ourselves. Love is sweet labor — fierce, bloody, imperfect, life-giving, a choice we make. It begins with wonder. You can look at anyone and say: You are a part of me I don't yet know. From there, we begin to transform the world around us, and inside us."
Thank you to all who have made this experience possible for me. I will take this experience with me as I journey into Christian ministry.
Claire Weihe serves with the Reformed Church of Hungary. Her appointment is made possible by your gifts to Disciples Mission Fund, Our Church's Wider Mission, WOC, and your special gifts.