Sharing in Community
Abigail Reed serves with the Presbyterian Church in the Republic of Korea (PROK).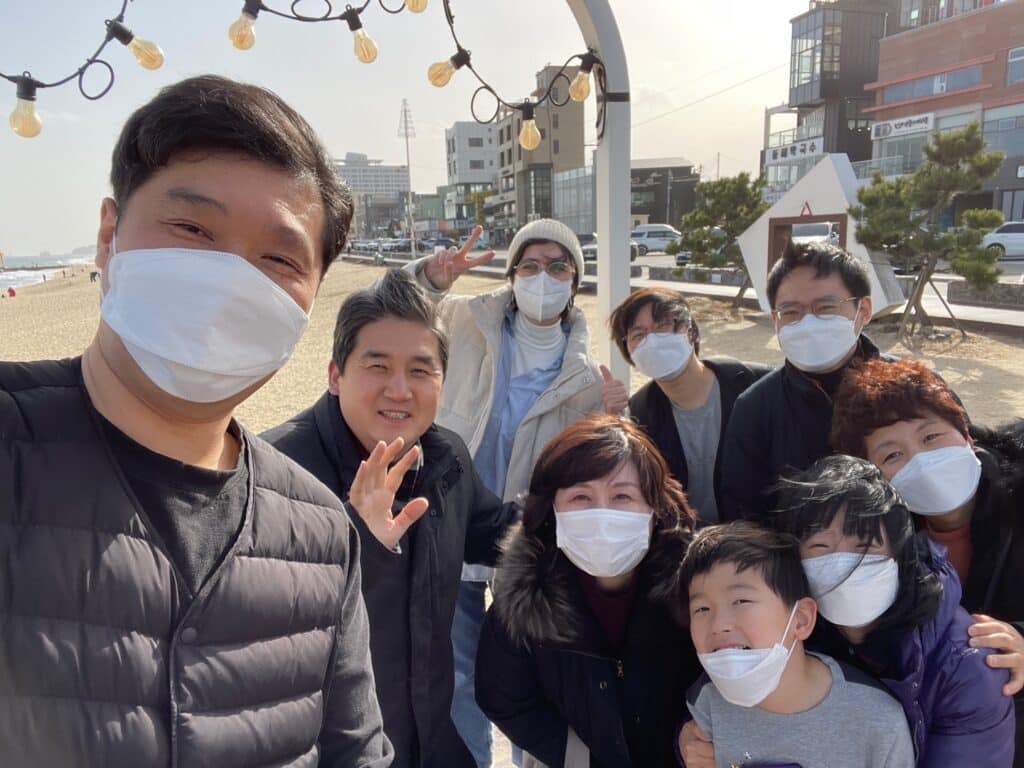 Community can be defined as, "a feeling of fellowship with others, as a result of sharing common attitudes, interests, and goals." Through growing up in the Midwest, and working internationally for a few years now, I have witnessed religious organizations represent different kinds of communities. Some of these are open and welcoming, others being exclusionary and rigid, and some falling somewhere in between. Truthfully, I was a little uncertain about my relationship with the church and God because of this. My time as a GMI has allowed me the opportunity to think more deeply about this and begin answering the question, "What kind of community, both religiously and socially, do I wish to be a part of?"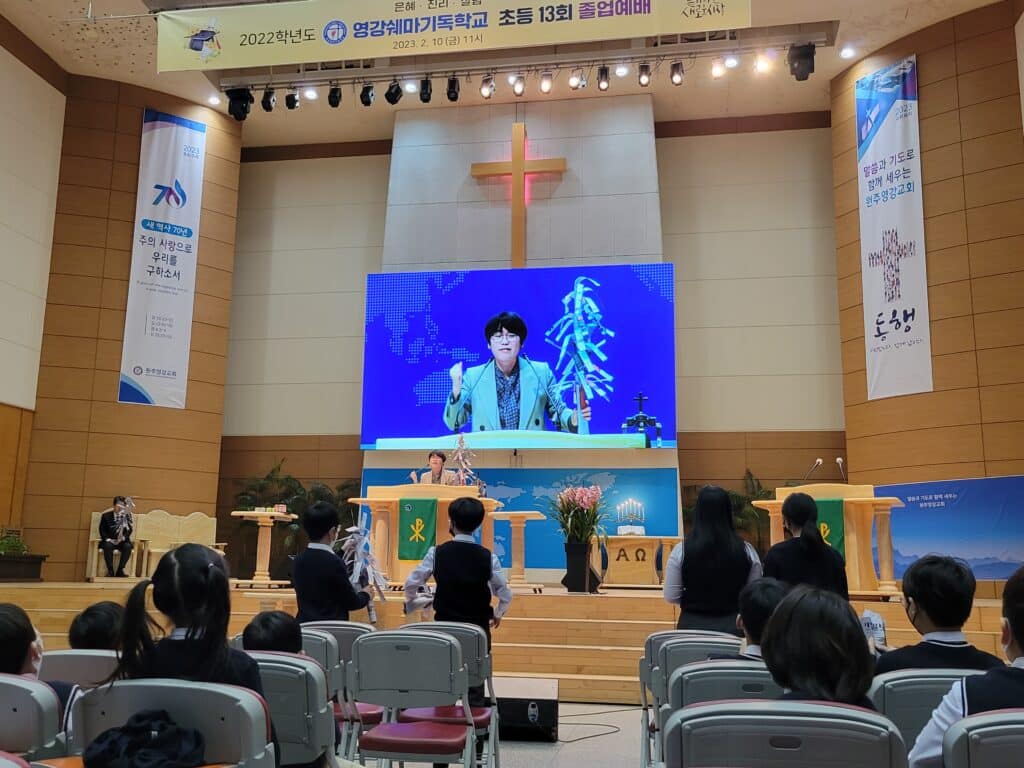 A few months ago, I moved to the other side of Korea for my second year of working with the Presbyterian Church in the Republic of Korea (PROK). When I first began, I was nervous about what was to come from this new experience. Almost instantly all of those worries dissipated. So far, this change has provided me with new insight into teaching as well as how God's work can be done in the greater community beyond the church itself. Additionally, through interactions with the staff, students, and congregation members, I have witnessed what it means to create a supportive space for others to learn and grow, both academically and just as people.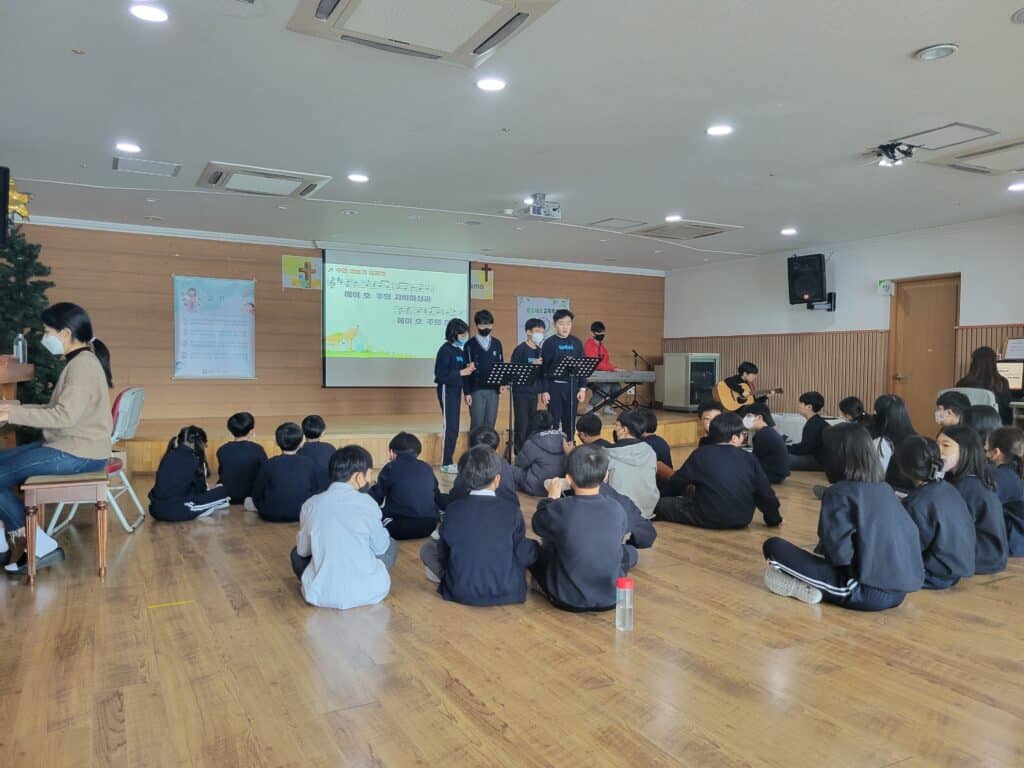 Yeonggang Shema Christian School is an alternative elementary and middle school that strives to provide students with a global vision through practicing love and consideration for others that resembles that of Jesus. Students here take a variety of classes ranging from the core academic subjects (math, science, languages, etc) to bible study and team-building.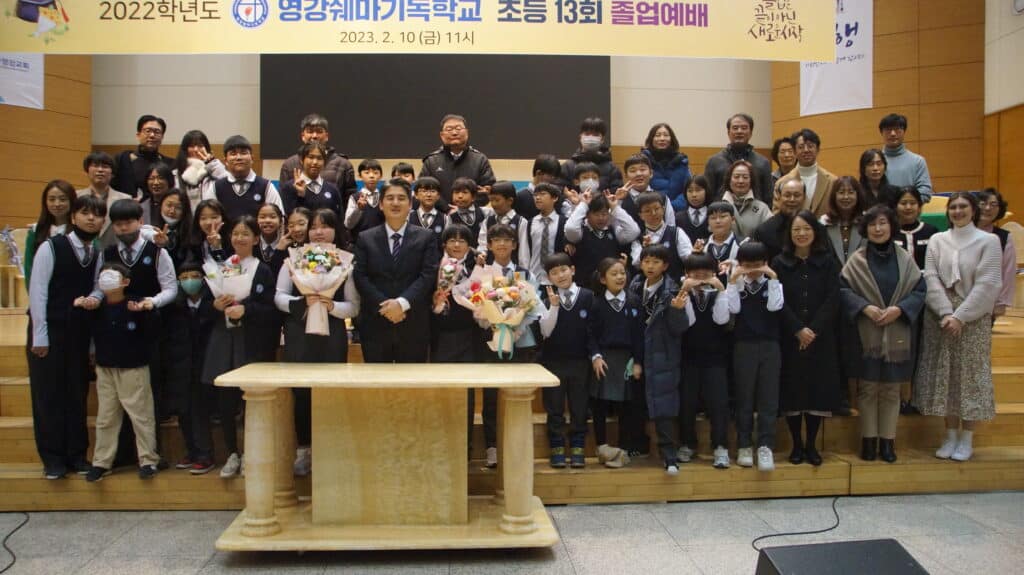 This past week, the school held their end-of-the-year graduation ceremony for the 6th-grade students. During the event, the school chaplain preached on John 15:5, "I am the vine; you are the branches. If you remain in me and I in you, you will bear much fruit; apart from me you can do nothing." Typically after 6th grade, students and their parents make a decision to either continue at Shema through middle school or transfer to a public institution. Seeing as two of the four students in this class decided to finish their time with Shema, the sermon given was aimed at reminding all of the students that no matter where they go in life, as long as they grab on to the 'vines' God offers, they will never be alone.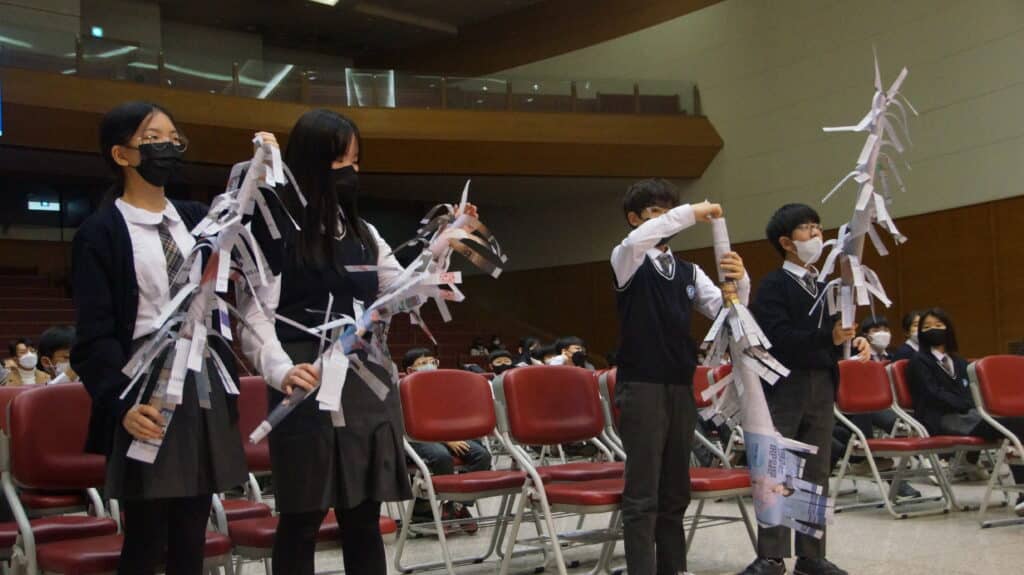 Shema is a place that teaches students to be kind to each other and how to be good citizens out into the world. In the final months of the school year, the graduating class received the 'Encouragement Prize' for their video submission to the UN Convention on the Rights of Persons with Disabilities Contest. Within the walls of this school, a community of mindfulness and welcoming has been built from the faith in grabbing onto the vines offered by God.
When thinking about the community I wish to be a part of, my answer has been shaped greatly by my experiences here at Shema. I wish to be a part of a space that allows me to grow as a person and form my own thoughts on the world around me. A place where I can both admire the world God has created, while still striving to make it a better place for all that live within it.
Abigail Reed serves with the Presbyterian Church in the Republic of Korea (PROK). Her appointment is made possible by gifts to the Disciples Mission Fund, Our Church's Wider Mission, and Week of Compassion and your special gifts.