Sharing the Joy
It was a pleasant surprise today to run into a Global Mission Intern, Ha-Un Priscilla Yang, who was part of a high-level delegation from Hungary at my place of service, the UAECNE Headquarters here in Beirut, Lebanon.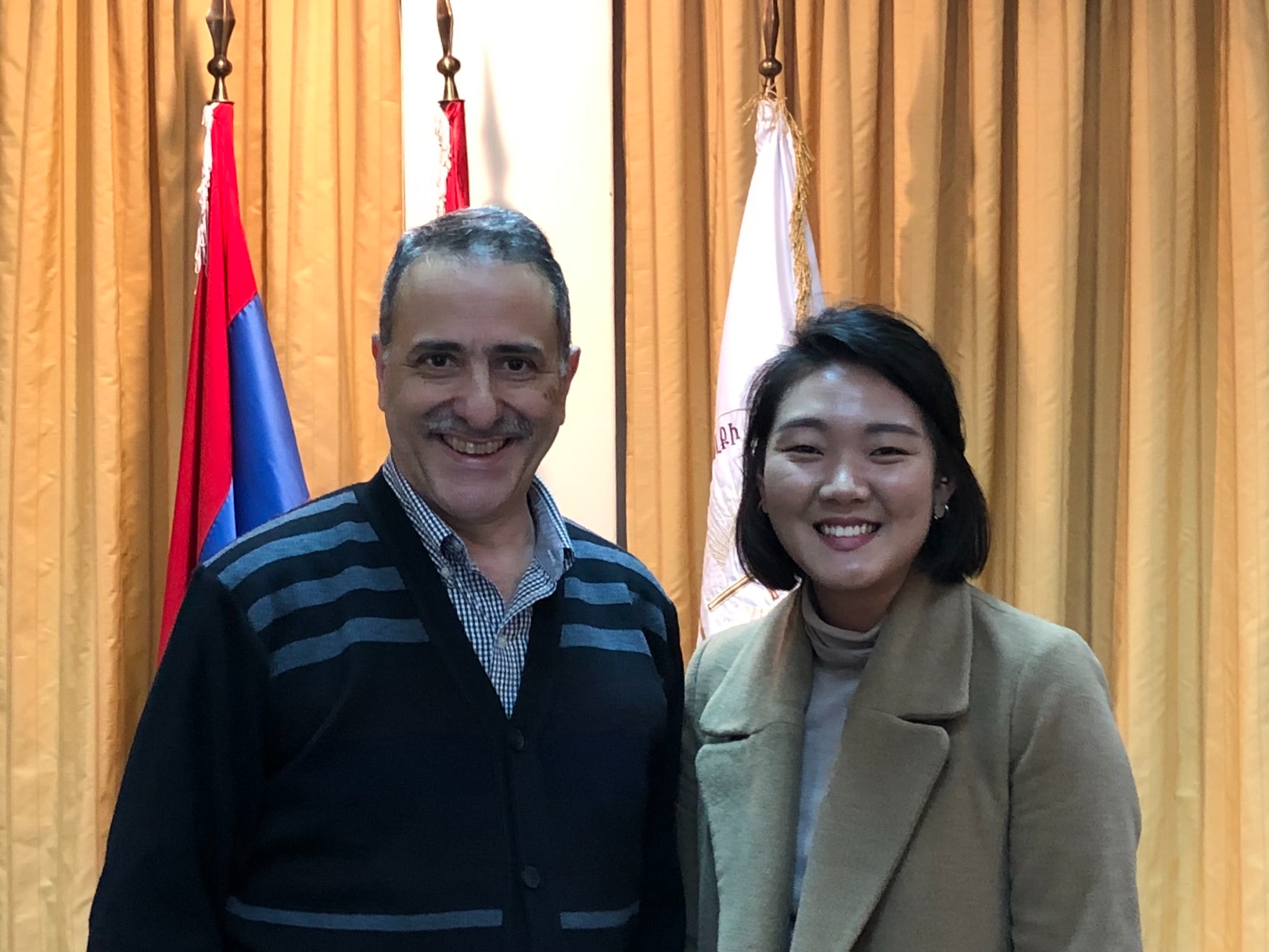 The Reformed Church in Hungary is making a solidarity visit to Lebanon and Syria to show their support for partners. Its bishop, Dr. István Szabó and over a dozen officials and youth gathered at the Union's Headquarters to express their solidarity with the Armenian Evangelical Church, in the presence of UAECNE pastors.
Rev. Karagoezian, along with Rev. Haroutune Selimian as Head of the Armenian Protestant Community in Syria, signed a Memorandum of Commitment with Dr. Szabó, declaring the Reformed Church's active engagement with the witness and service of the church in the MIddle East. Rev. Selimian accompanied the group as they departed to make a similar solidarity visit to the National Evangelical Synod of Syria and Lebanon, and then to travel onward to Damascus and Aleppo.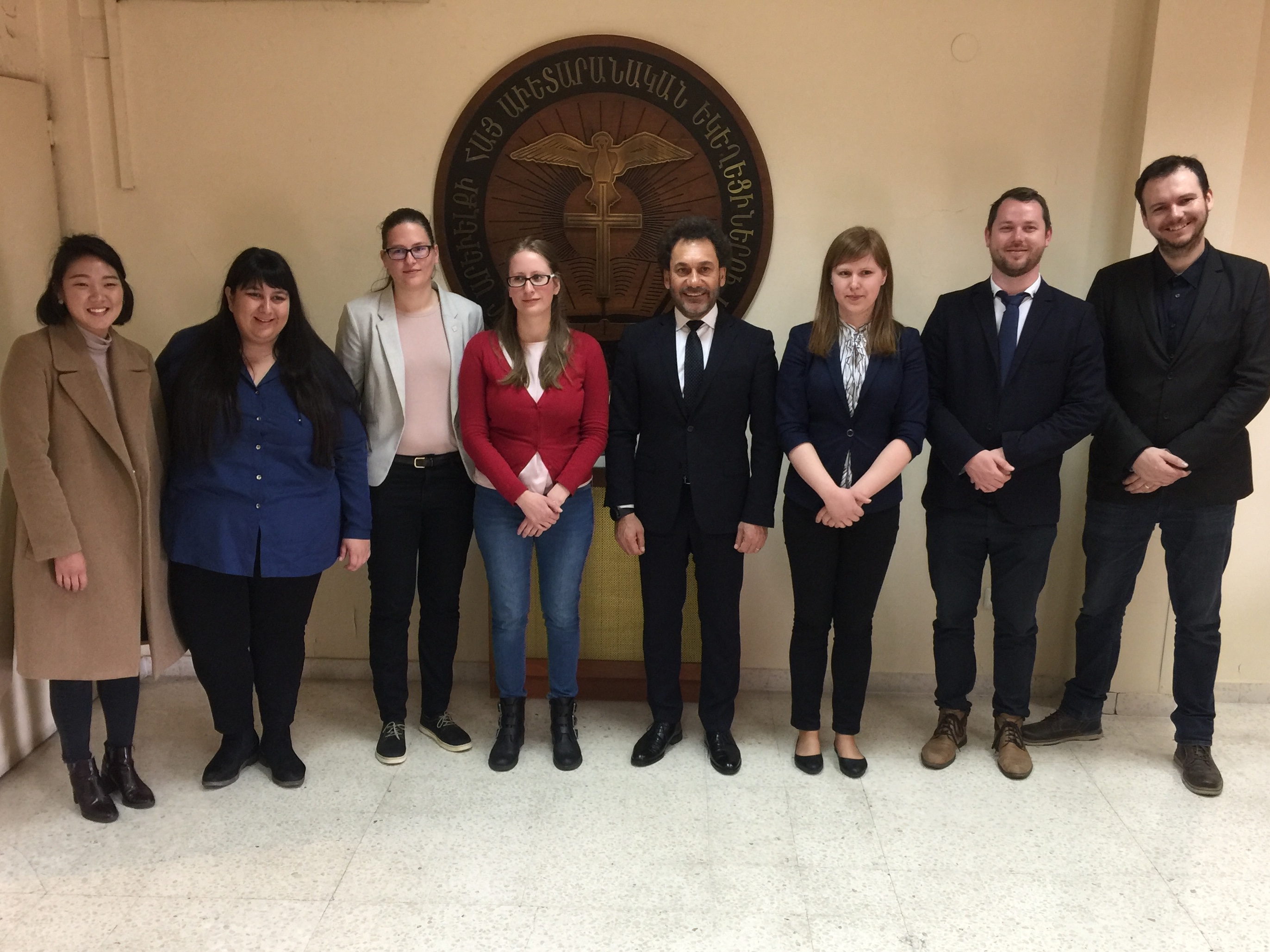 I got to speak briefly with Priscilla, learn about her background and current work, as this was the first time we were able to connect face to face. It's so nice to be able to do that!
We were able to witness the two heads of the churches (Rev. M. Karagoezian and their bishop, Dr. István Szabó), along with Rev. H. Selimian (Armenian Protestant Community Head in Syria) sign this Memorandum of Commitment with each other, expressing the fellowship we have in Christ in a very meaningful way.
Just wanted to share the joy!
Rev. Nishan Bakalian is serving the Union of Armenian Evangelical Churches in the Near East (UAECNE) as communications, worship, and leadership training coordinator. Mission Co-Worker appointments are made possible by your gifts to the Disciples Mission Fund, Our Church's Wider Mission, WOC, OGHS, and your special gifts.