Take Action for Colombia – Make a Pact for Peace!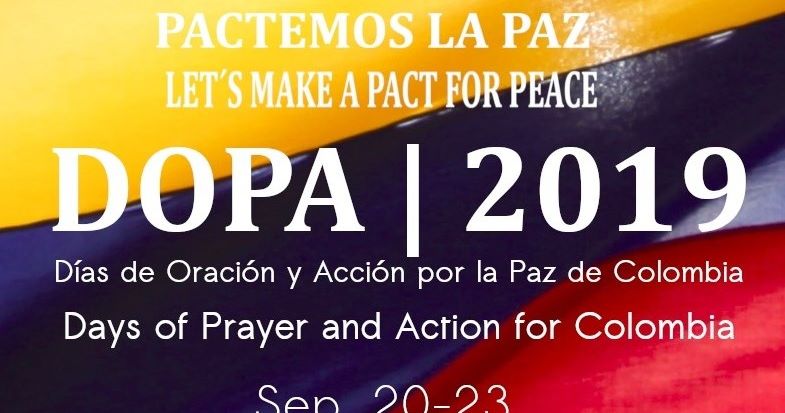 In November of 2016, the United Church of Christ and the Christian Church (Disciples of Christ) joined people all over the world in celebrating the signing of the Colombian Peace Accords between the Colombian government and the ex-guerrilla of the FARC-EP (Revolutionary Armed Forces of Colombia–People's Army). These Accords were achieved through decades of peace-building efforts and documentation of human rights abuses (including efforts by our Global Ministries partners), ending over fifty years of civil war that displaced millions and cost the lives of over 200,000. Today, the hope generated through these Accords is all but gone as promises made by the government remain unfulfilled and several aspects of the Accords have not been implemented.
Since 2006, Colombia advocates and people of faith and have participated in "Days of Prayer and Action" to call on policy makers to improve U.S. foreign policy towards Colombia and promote peace. Colombia's peace process has made promising steps, but it remains fragile. Just last month, several FARC commanders announced a call to arms that will further escalate tension and serve as a wake-up call to us, and to the international community, that the peace process needs international attention and pressure.    
Now is a critical time to join with partners in Colombia in responding to the call of the Days of Prayer and Action for Colombia: "Let's Make a Pact for Peace – Pactemos La Paz!" Take action today by writing to your member of Congress and ask them to support the peace accords. Also, lift up Colombia in your worship service and sign the "Pact for Peace" and share on social media.