The Cuban Council of Churches 48th General Assembly: New leadership elected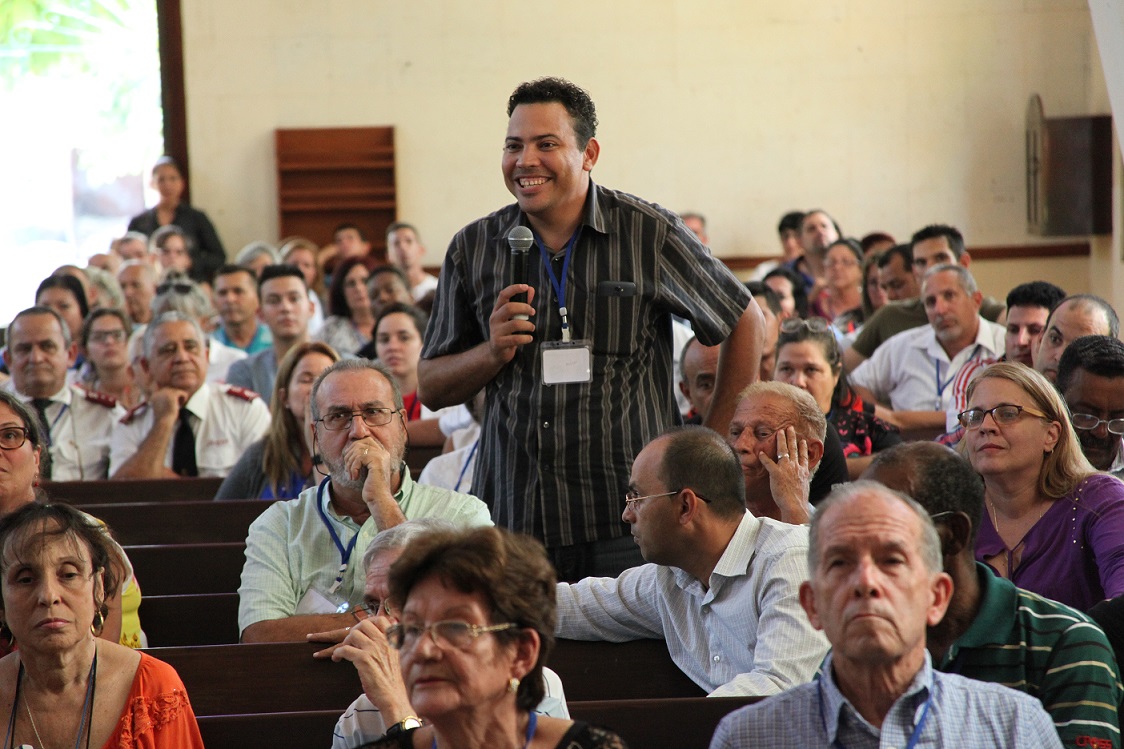 During the 4th and 5th of April, the forty-eighth General Assembly of the Council of Churches of Cuba, CIC, was held in the Episcopal Cathedral of Havana. With the motto "Joyful in hope," the event was dedicated to the memory of Dr. Martin Luther King Jr., on the 50th anniversary of his murder and also evoked the 20 years of the Cuban Evangelical Celebration "Jesus Christ in all and for all. Peace, Love and Unity." The theme of hope was the central emphasis of the assembly. The meeting was preceded by the Assembly of Young Christians and culminated in a closing ceremony and the installation of new CIC leadership for the next two years.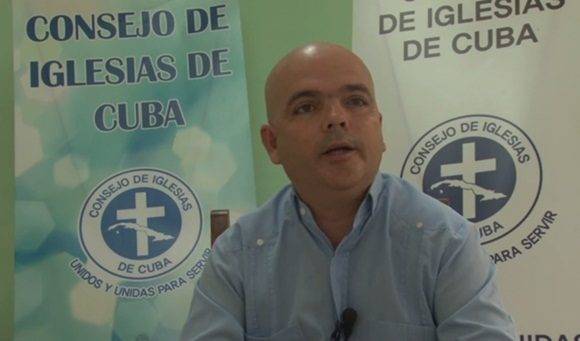 One of the most significant moments was the election of the new CIC´s Board of Directors, preceded by a liturgy and a prayer by the Reverend Raúl Suárez, founding Director of the Martin Luther King Jr. Memorial Center. After reading the report of the Nominating Committee of the Assembly and the proposal of candidacies, the 111 delegates present for the elections unanimously elected the Reverend Antonio Santana as President for the period 2018-2020. The Reverend Santana is a pastor of the Fraternity of Baptist Churches of Cuba. The Reverend Lidia Aguilar, Odalys Hernández, and Pastor Alay González-Rosado were also elected as Vice-President, Treasurer, and Secretary, respectively. The election was followed by a beautiful liturgy and anointing of the Board of Directors that will guide this new stage of service and unity.
"We live in a very special juncture in our country and we believe that the Cuban church must play a fundamental role especially in accompanying our people as it has been for more than seventy years," said the Reverend Antonio Santana, the new CIC president.
Dr. Caridad Diego, head of the Office for Attention to Religious Affairs, was invited to the event as the representative of the Cuban government. On her greetings to the Assembly, Diego referred to the complexities of the Cuban religious context and criticized the presence of fundamentalist and conservative currents as opposed to the social, political, and economic context in the island. "Let's face it, with courage, with strength, with honesty, with sincerity, with work, and with commitment," she said.
The Council of Churches of Cuba is a longstanding partner of Global Ministries. It was founded in 1941 and is a fraternity of churches and institutions based on faith. With a high commitment to ecumenism, CIC develops numerous projects and programs under official relations and agreements with different ministries of the country. In recent years, Global Ministries has accompanied CIC in its work in the response to the emergencies caused by natural disasters and advocating for better relations between the United States and Cuba.