The Humanity of Migrants
Dr. Carlos J. Correa-Bernier, Centro Romero, San Ysidro, CA, U.S.A.
Tijuana, México
Today was a difficult day for the border sister cities of ​​San Diego and Tijuana. Although the San Ysidro Port of Entry is known as the "busiest land border crossing in the Western Hemisphere," (according to the U.S. General Services Administration), with an average of 70,000 passengers in vehicles and 20,000 pedestrians (all traveling northbound) each day, today we grabbed the attention for a different reason. The mayor of the city of Tijuana has declared a humanitarian crisis and reported he was asking the United Nations for aid to deal with the approximately 5,000 Central American migrants, most of whom are camping inside a sports complex.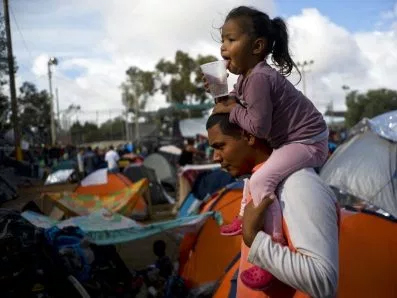 For the first time since 9/11, the Port of Entry was closed for hours after a group of migrants on the Mexican side rushed the border area. As they tried to cross the border, US Border Patrol agents used tear gas to disperse them, including families with young children. A group of Centro Romero Base Community members caught up with a group of migrants who were running away from area inundated with tear gas. As the conversation progressed, many of the migrants told them they hadn't been able to make ends meet in their home countries due to low wages, extortion or unemployment. Poverty and violence came up over and over again, as C7 members discussed the factors driving the caravan of thousands of migrants traveling on foot from Central America and that is currently located south of the fence between Mexico and the United States.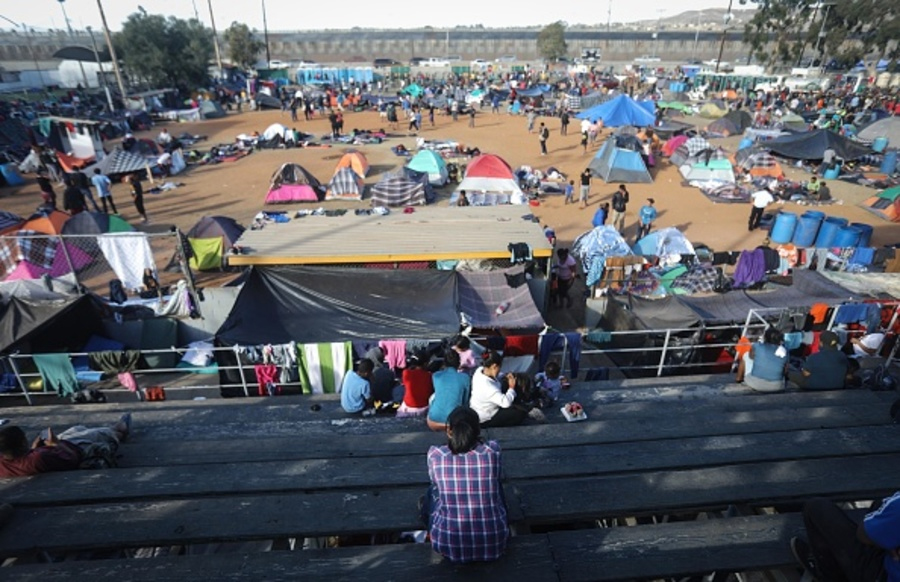 According to some of the migrants, the loosely organized caravan left San Pedro Sula, Honduras, as a group of about 160 people on Oct. 12.  By the time the United Nations estimated the number of migrants, the caravan had swelled to over 7,000, but shrunk to around 3,600 people, after thousands decided to return home or apply for asylum in Mexico. But, ahead of the midterm elections, the caravan was portrayed as an invasion of criminals. But, as Sister of Mercy Áine O'Connor, U.N. coordinator of Mercy Global Action, a ministry of the Sisters of Mercy, said: we must  "refuse to demonize the migrants … We would have great power if we changed to a narrative that reflected the truth and if we owned and took responsibility that the actions we've taken have not only destabilized the country itself but actually have exploited the people to the highest degree and taken away their dignity."
As we celebrate the dignity of our brothers and sisters, we, at Centro Romero are working with other faith-based groups in Tijuana, Mexico to gather needed supplies and funds to provide the group of migrants with shelter, food, medical attention and with the spiritual support they so desperately need. In my personal experience, Mexico is a generous country. Regular citizens, communities of faith, as well as community-based agencies have been receiving our brothers and sisters with an embrace.
While they are highly visible, it isn't an outrageous number of people, if we compare their numbers to normal migration flows. Actually, statistics indicate that while border apprehensions have increased since last fiscal year to nearly 400,000, that number is still low compared to the historical norm; when apprehensions reached over 1,643,673 in 2000 and never dropped below 600,000 between 1976 and 2008. What is changing is the kind of people who are migrating. While Mexican men looking for work used to be the norm in our region, that is no longer the case. Nowadays, families and children make up over half of those apprehended at the border, and most of these families and children are from Central America seeking asylum.
The reality is that political interests are threatening the humanity of the migrants. So, perhaps the first step to be taken in the midst of a humanitarian crisis, like the one we are living in our country, is to simply see our migrant brother or sister as a human in need, rather than threats to our security. 
Global Ministries welcomes gifts in support of Centro Romero – please put Centro Romero in the Project/Partner box if giving online or in the memo line if giving by check. Gifts also are welcome to One Great Hour of Sharing (UCC) for humanitarian responses within the United States in the asylum-seeking crisis, and to Week of Compassion (Disciples) with the designation Refugees.