The Kingdom of God Is like a Mustard Seed / El Reino de Dios es semejante a un grano de mostaza
Small Training Initiatives that Make a Difference
During 2019, the passage from Matthew 13:31-32 took on special significance in the work we do with groups of women, men, and adolescents. We gradually added different initiatives and training proposals to improve our close-friend and community relationships.
The efforts were born in the hearts of ecclesial leaders who wished to make a difference and contribute to the integral development of families.  In contexts where people experience different types of violence, many churches raised their voices and performed actions for the full life and well-being of people.
These were not massive events or significant economic investments. They were small meetings and workshops to raise awareness of the issues of gender and domestic violence.  In recent years, the high rates of violence against women, children, and adolescents have been considered a public health problem.  In workshops held over the past year, we talked not only about violence and its different types, but also about the need to build new models of masculinities and family relationships based on love, respect, and human dignity.
With the involvement of four Christian denominations, we organized training days with the participation of two hundred families in nine communities in Mexico.
Community

Location

Church

Number of families

Metepec

State of Puebla

Pentecostal

25

Atlixco

State of Puebla

Pentecostal

25

Plan de Ayala

Morelos State

Presbyterian

10

El Capulín

Hidalgo State

Methodist

15

San Sebastián

Hidalgo State

Methodist

20

San Pedro Xalostoc

State of Mexico

Methodist

30

Maravillas

State of San Luis Potosí

Disciples of Christ

25

San José del Rincón

State of Mexico

Pentecostal

40

Naucalpan

State of Mexico

Pentecostal

10

TOTAL

200
Most of these communities are semi-rural, and, in some cases, it was the first time they had developed such initiatives.  We started with small groups, like the mustard seed, and with faith and hope that it would germinate, grow, and serve as protection for many people who suffer from violence.  The commitment of those who participated in the workshops is to become promoters of non-violence and a culture of peace.
Workshop participants also assumed responsibility for being knowledge multipliers at the level of their families, churches, and communities. Methodologically, the workshops promoted the participation of everybody through dialogue, teamwork, and the construction of proposals that can be useful in the contexts of each community.  In this regard, the process took care of the particularities and needs of each group.
The results in the training processes are evident in the short and long term, and we are certainly taking significant steps in the right direction.  We have sown a small seed, which in the future will become a beautiful tree of well-being for families and churches who are courageously taking on the challenge of transformation.  It fills us with satisfaction to know that we are part of this movement of the Spirit that leads us to work for a better world, where justice, solidarity, and peace are evident each day.  Our various contributions in material and spiritual resources are precious, and they certainly will continue to make a difference.  We pray that these education and training initiatives will develop according to God's will.
---
El Reino de Dios es semejante a un grano de mostaza: Pequeñas iniciativas de formación que hacen la diferencia.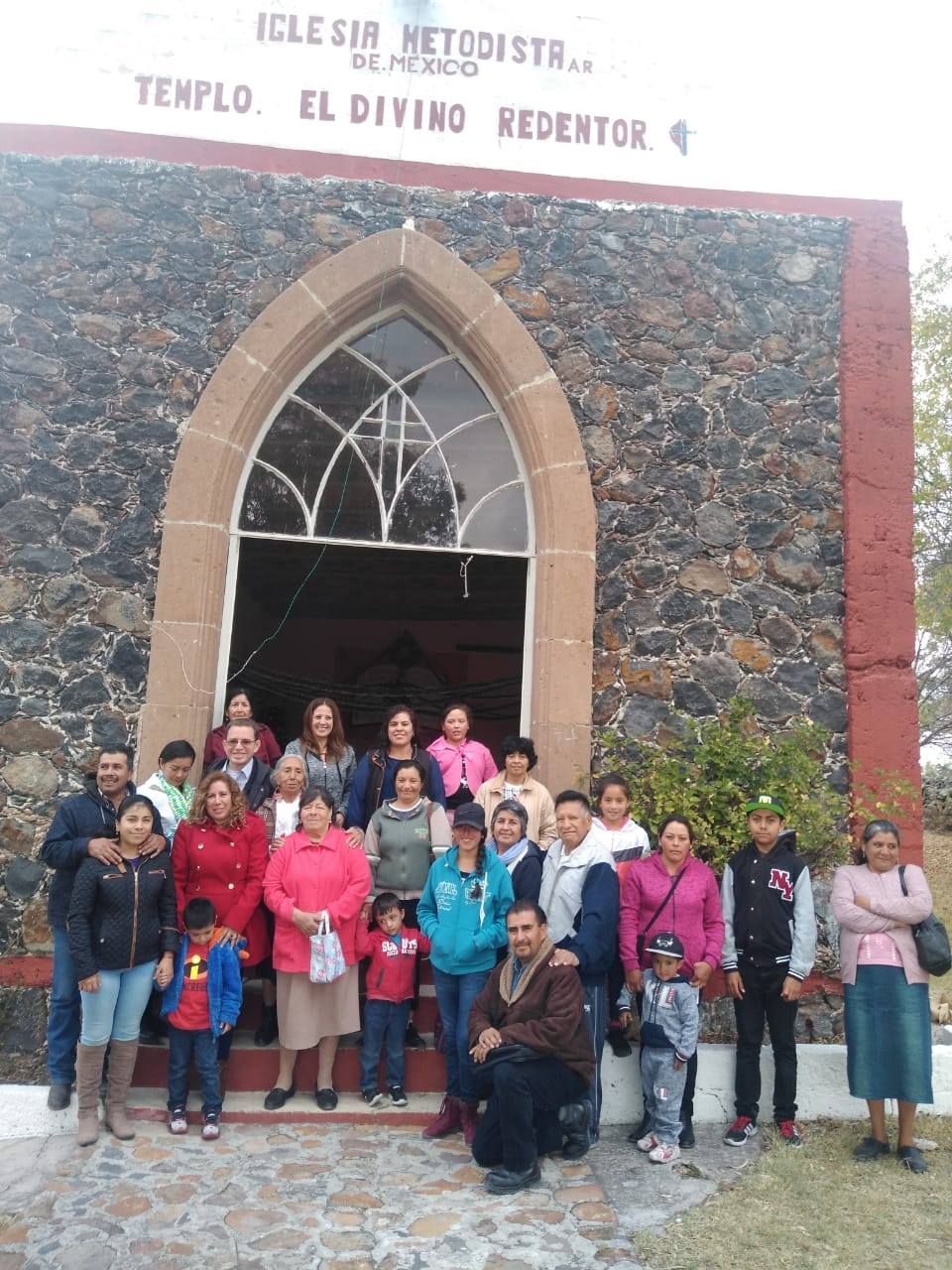 Durante el año 2019 el pasaje de Mateo 13:31-32 cobró un significado especial en el trabajo que realizamos con distintos grupos de mujeres, hombres y adolescentes. Fue una labor que poco a poco sumaba diferentes iniciativas y propuesta de formación, para mejorar nuestras relaciones familiares y comunitarias. Las iniciativas nacieron en el corazón de lideres y lideresas eclesiales que desean hacer la diferencia y contribuir en el desarrollo integral de las familias. En contextos donde se manifiestan distintos tipos de violencia, algunas iglesias levantan su voz y realizan acciones a favor de la vida plena y el bienestar de las personas.
No fueron eventos masivos ni de grandes inversiones económicas. Fueron pequeños encuentros y talleres para sensibilizarnos en los temas de violencia de genero e intrafamiliar. En los últimos años, por los altos índices de violencia hacia las mujeres, niños, niñas y adolescentes; ésta ha sido considerada un problema de salud pública. En los talleres celebrados durante el año pasado, no solo hablamos de la violencia y sus diferentes tipos, sino también de la necesidad de construir nuevos modelos de masculinidades y relaciones familiares basadas en el amor, el respeto y la dignidad humana.
En nueve comunidades de cinco Estados de México, y con la participación de cuatro denominaciones cristinas, se organizaron jornadas de formación, donde se involucraron doscientas familias.
Comunidad

Ubicación

Iglesia

Cantidad de familias

Metepec

Estado de Puebla

Pentecostal

25

Atlixco

Estado de Puebla

Pentecostal

25

Plan de Ayala

Estado de Morelos

Presbiteriana

10

El Capulín

Estado de Hidalgo

Metodista

15

San Sebastián

Estado de Hidalgo

Metodista

20

San Pedro Xalostoc

Estado de México

Metodista

30

Maravillas

Estado de San Luis Potosí

Discípulos de Cristo

25

San José del Rincón

Estado de México

Pentecostal

40

Naucalpan

Estado de México

Pentecostal

10

TOTAL

 

200
La mayoría de estas comunidades son semirrurales, y en algunos casos era la primera vez que desarrollaban este tipo de iniciativas. Iniciamos con pequeños grupos, al igual que el grano de mostaza, pero con la fe y esperanza que éste germinará, crecerá y será un gran arbusto, sirviendo de protección para muchas personas que hoy sufren por la violencia. El compromiso de quienes participaron en los talleres es convertirse en promotores de la no violencia y de una cultura de paz.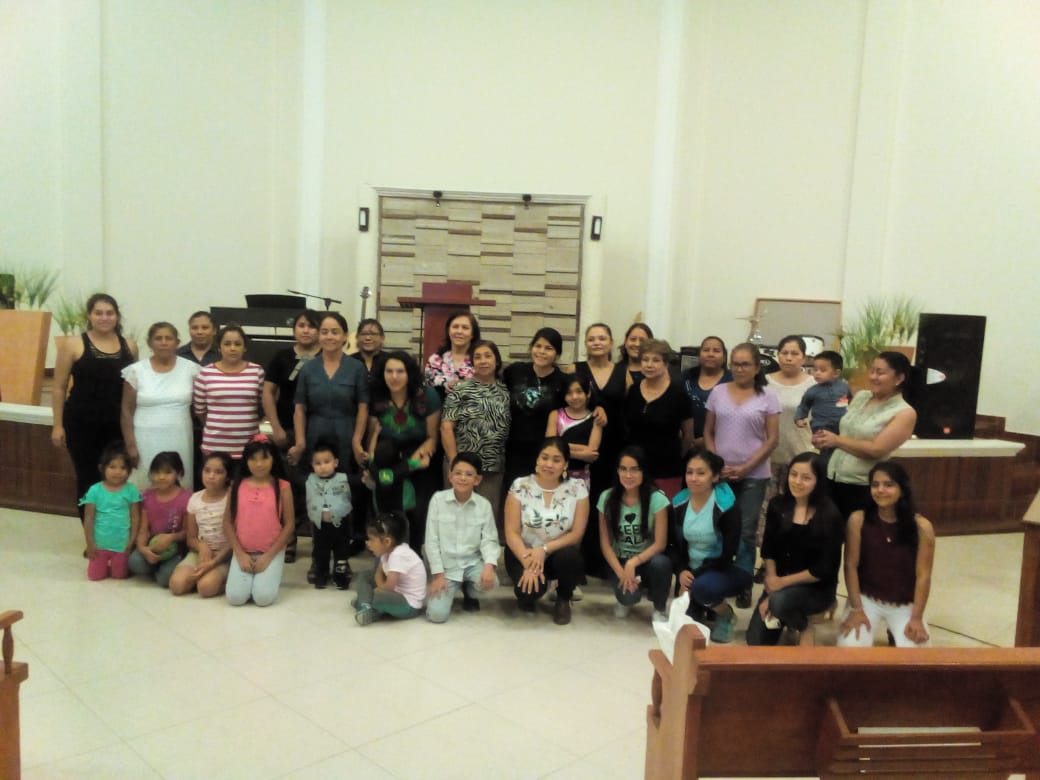 Así mismo, los participantes de los talleres asumieron la responsabilidad de ser multiplicadores de los conocimientos a nivel de sus familias, iglesias y comunidades. Metodológicamente los talleres se desarrollaron facilitando la participación de todos a través del dialogo, el trabajo de equipo y la construcción de propuestas que puedan ser aplicadas en los contextos de cada comunidad. En ese sentido se atendieron con sumo cuidado las particularidades y necesidades de cada grupo.
Es claro que los resultados en los procesos formativos se evidencian a mediano y largo plazo, pero sin duda estamos dando pasos significativos en la dirección correcta. Hemos sembrado una pequeña semilla, que en el futuro se convertirá en un hermoso árbol de bienestar para las familias e iglesias que con valentía están asumiendo el desafío de la transformación. Nos llena de satisfacción saber que somos parte de este mover del Espíritu que nos lleva a trabajar por un mundo mejor, donde la justicia, la solidaridad y la paz sean más cotidianas. Nuestros distintos aportes en recursos materiales y espirituales son sumamente valiosos, y sin duda están haciendo y harán la diferencia. Oramos para que estas iniciativas de educación y formación se desarrollen conforme al deseo de Dios.
Cindy Moraga Selva
Comunidad Teológica de México
Cindy Moraga-Selva serves the Theological Community of Mexico (CTdeM). Her appointment is made possible by your gifts to Disciples Mission Fund, Our Church's Wider Mission, and your special gifts.