They Call Us Aunt and Uncle
Bruce and Linda Hanson serve with The Evangelical Church in Honduras.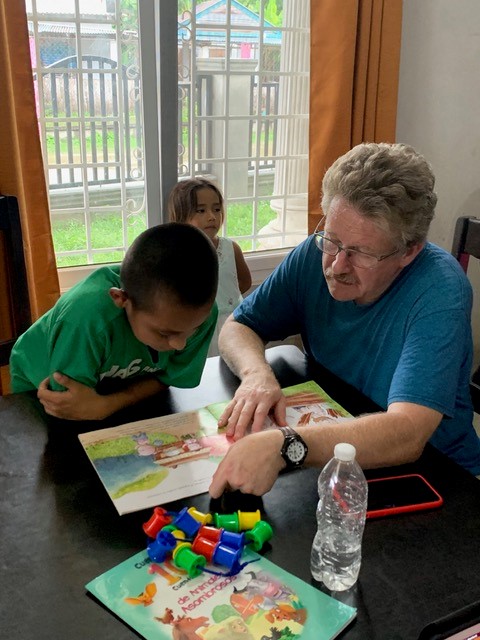 "Can we call you tia?" Yadira asked. Yadira, age 9, had been coming to our reading group for the last few weeks and was enjoying the books, and working hard at improving her reading. "Of course," Linda replied. And so, we became Tia Linda and Tio Bruce. Later, we learned this was a sign of great affection, truly an honor, a way for the children to let us know they care about us and knew we care about them. "Tia Linda, Tio Bruce, can I have some juice? Do you have cookies today?" Soon all the children were calling us Tio and Tia. And we do feel honored.
We began having the children of Rio Chiquito to our house to work on reading skills after speaking with some of the teachers at the school across the street from our house. They were worried that children, especially those who were already struggling in school, were getting even further behind since school had been closed for a year and a half due to COVID. The system was supposed to be that children come to the school every week to pick up their homework and to return the work from the week before. Parents are to help them with their studies during the week – parents who are working more than full time and who may be minimally literate if not illiterate. It's an inadequate system for learning, and teachers, principals and parents know it, but there has been no alternative. So, we offered to help.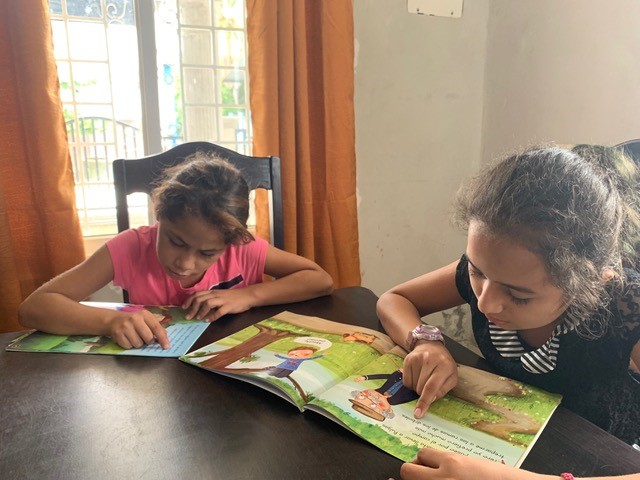 We started a reading group with a group of about ten children, which grew to twenty because we had cookies, juice, and real story books that they could hold, and turn pages, and take home with them! We also had fun. We have Charlie the dog who loves the kids, is great at playing fetch, and who is unlike most Honduran dogs who are strictly guard dogs, not pets. Charlie likes to have his ears scratched and his back rubbed, and the kids love him. We've also played. Although Rio Chilquito is only a few miles from the town of Cuyamel where there is a lovely park, many of the children had never been there. We went on an excursion to the park, played on the playground equipment, and bought everyone ice cream from the street vendor. One day we practiced cooking skills and the math of cooking by making (and eating!) pizza – a big hit!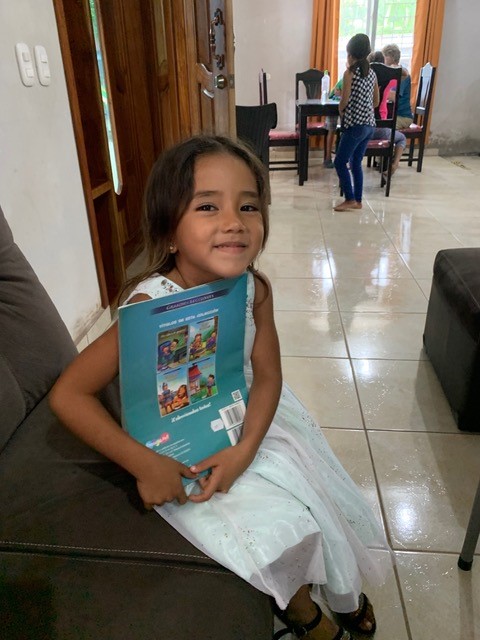 There's been sadness. Children have disclosed family violence, including domestic violence and sexual abuse. The system for disclosing family violence is poorly developed and dangerous. We find that this, the price that comes with loving these precious children, breaks our heart. We have been strongly warned all we can do is tell the families who to call, and what meager resources are available for them, for our own safety.
Now that school is starting, we are working with school leadership on building a library where children can check out books and we're starting an after-school time for homework help. These nieces and nephews have truly captured the hearts of Tia Bruce and Tia Linda.
Bruce and Linda Hanson serve with The Evangelical Church in Honduras. Their appointments are made possible by gifts to the Disciples Mission Fund, Our Church's Wider Mission, and your special gifts.
Make a gift that supports the work of Bruce and Linda Hanson