Update from All Africa Conferences
Dear Partner,
Greetings from the All Africa Conference of Churches!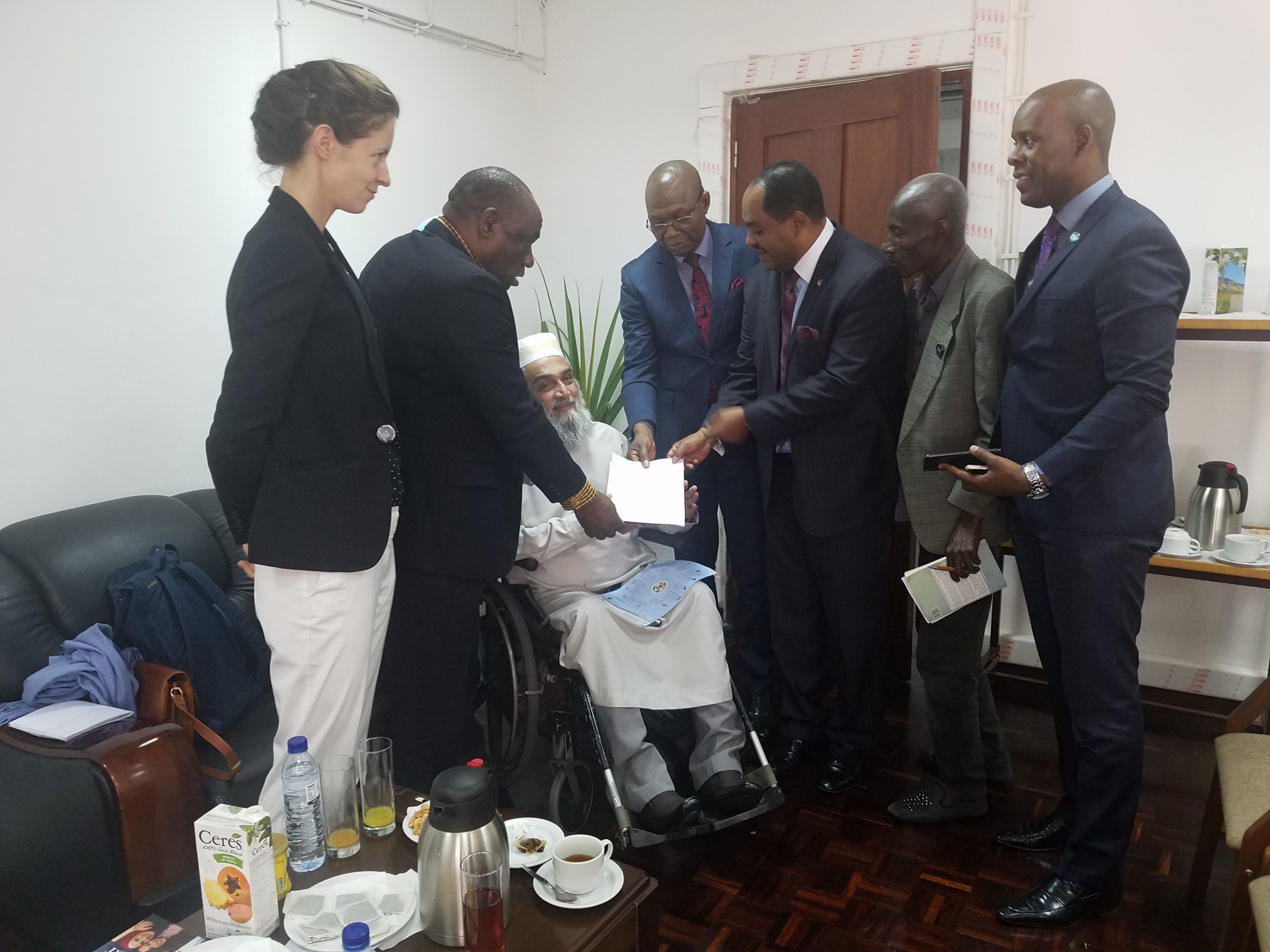 I thank God for this opportunity given to me to share with some highlights of what God is doing in Africa through our ministry. As you might be aware, for the last three years, I have been involved in peace work at AACC as Director for Peace Diakonia and Development Department. Since January 2019, I am now serving at AACC in the capacity of Director for Theology, Interfaith Relations, and Ecclesial Leadership Development department. This programmatic pillar has the following thematic areas: Ecumenical Formation, Addressing Misleading Theologies, Interfaith Interventions, and Ecclesial Leadership Development for Self-Sustainability of AACC member churches. Since I have taken the leadership of this new department, a lot of things have happened.
1. Workshops on Ecclesial Leadership Development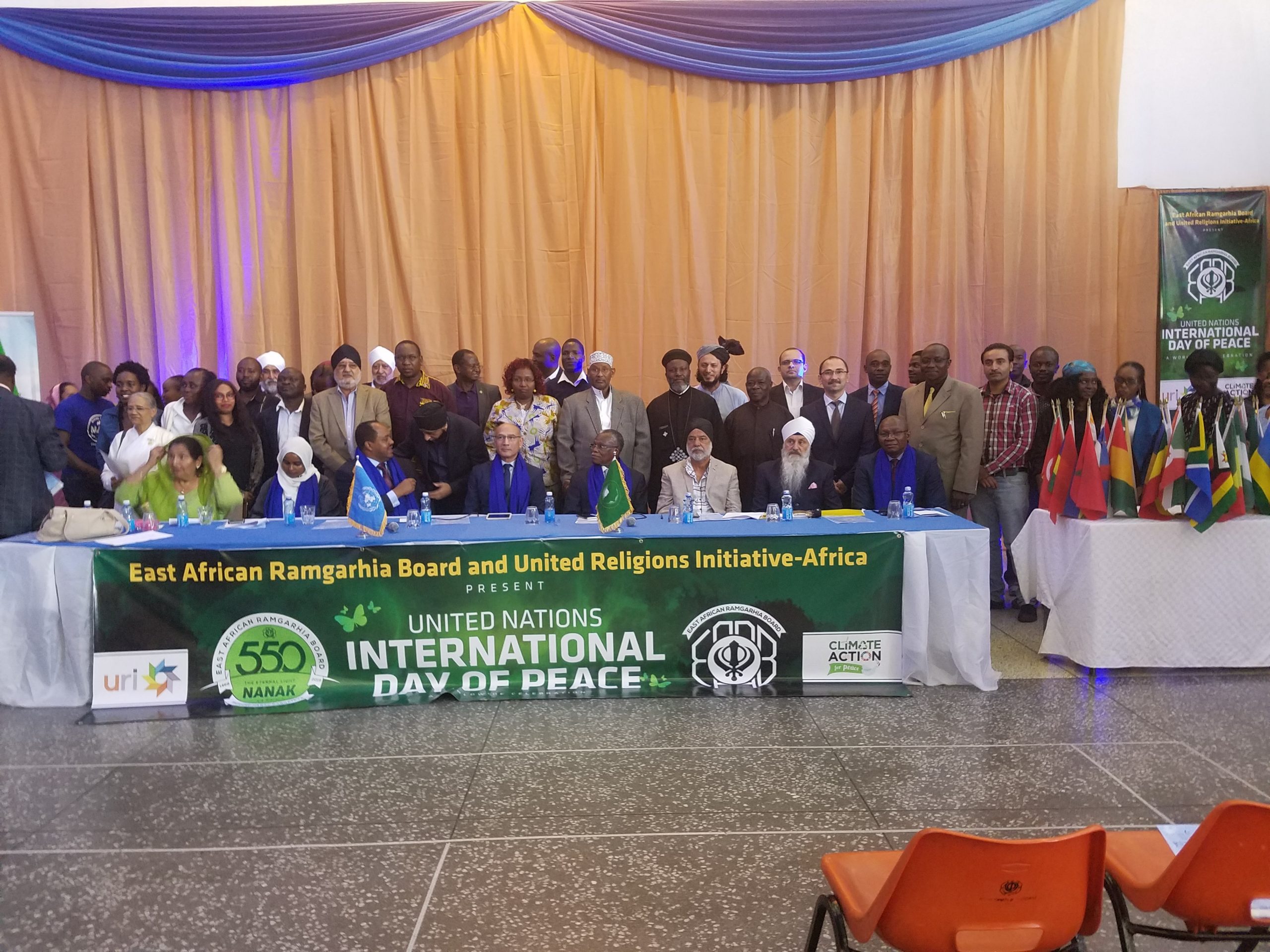 In collaboration with the World Council of Churches (WCC), I organized in the month of June and July 2019 three workshops in the Republic of Benin/Cotonou for French speakers' church leaders from 10 countries, in Kenya/Nairobi for English speakers' church leaders from 11 countries et in Mozambique/Maputo for Portuguese speakers' church leaders from Angola and Mozambique. The purpose of the workshops was to build the capacity of church leaders in leadership and assets management for self-sustainability.
2. Meetings
This last quarter, I attended several meetings. Being a member of the Steering Committee for African Union Interfaith Dialogue, I attended the annual meeting held late July 2019 Maputo where we discussed the role of religious leaders in fighting against climate change. Early August with Rev. LaMarco Cable, we participated at the celebration of the 120 years' anniversary of the establishment of the Disciples of Christ Community in the Democratic Republic of Congo as well as the General Assembly of the Disciples of Christ Church in Congo-Brazzaville.
3. International Day of Peace
On behalf of the African Union Interfaith Dialogue Forum, I attended the celebration of International Day of Peace at the Sink Temple, which theme this year is 'Climate Action for Peace' and I deliver the keynote address on Faith to Action for Peace. Difference religious faith leaders attended the celebration along with the representative of the United Nations Environment Programme (UNEP). After the ceremony, we had a tree planting opportunity.
Highlights of different meetings
Planting of the tree during the International Day of Peace
Consultation for African Theological Associations in Gaborone/Botswana
4. Consultation of Theological Associations in Africa.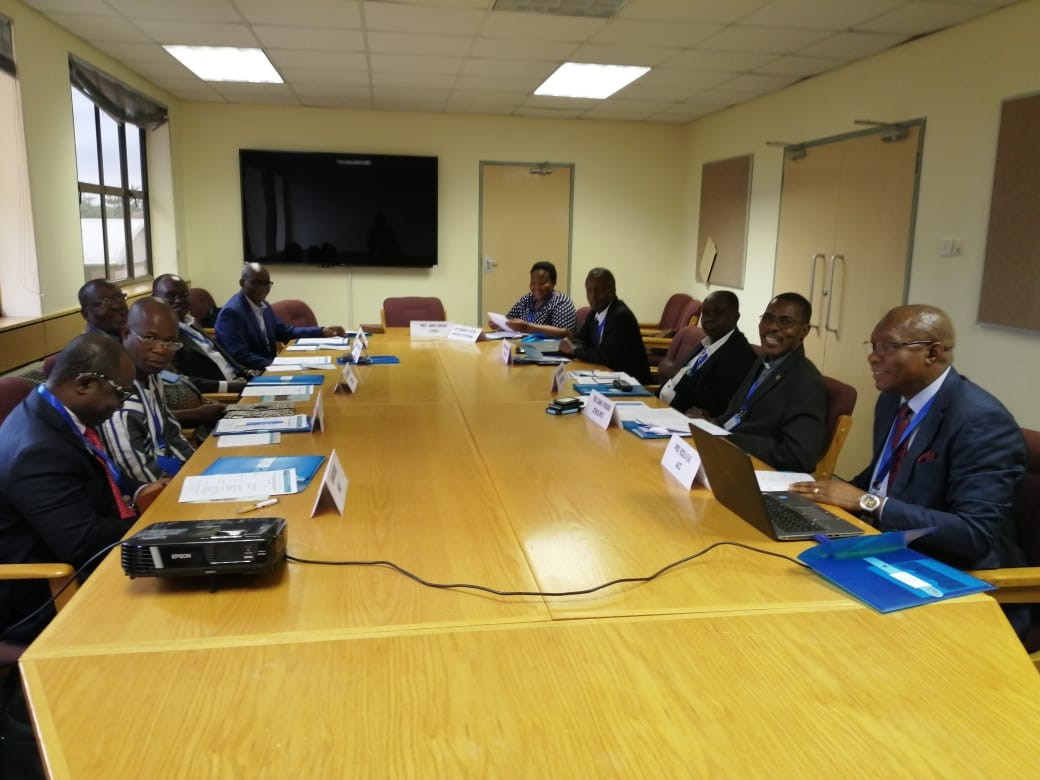 Since Theological associations are called to promote true Christian fellowship, understanding, and co-operation between various theological institutions engaged in training Christian ministers in their respective regions; it is also believed that Theological Associations have responsibility to help in improving the standards and methods of education for Christian ministry and respond to theological and contextual challenges faced in their environments.
It is against this background that the All Africa Conference of Churches (AACC) organized a two-day consultation (August 25 – 26, 2019) in which the leadership of theological associations in Africa did an evaluation of their work for the last five years and reflected on the future and the relevance of theological associations.
The objective of the consultation was to take stock of the past 5 years and explore ways and means of how the AACC can strengthen and enhance her accompaniment of these theological associations and plan for the way forward.
The specific objectives were:
Gather leaders (Chair and Secretary) of theological associations to engage in sharing and networking.
Sharing and reflecting on success stories and work of theological associations.
Evaluate the work of theological associations for the past five years.
Discuss the relevance and future of theological Institutions in Africa
Discuss the relevance and future prospects of theological associations in Africa.
Thank you very much for your continuing support, without which my ministry with AACC would be difficult, if not impossible.
Blessings!
Bosela Eale serves with the Peace, Diakonia, and Development Office in Kenya. His appointment is made possible by your gifts to Disciples Mission Fund, Our Church's Wider Mission, and your special gifts.