Update on Centro Romero from Executive Director Carlos Correa Bernier
Carlos Correa Bernier, Executive Director of Centro Romero, was present for the 2019 General Assembly of the Christian Church (Disciples of Christ), and the 2019 General Synod of the United Church of Christ. As part of the workshops, Carlos spoke about the current work of Centro Romero.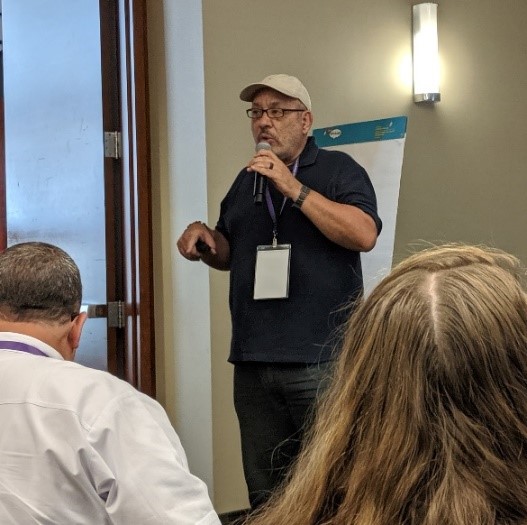 Carlos explained that given the current situation in Central America and Mexico and the immigration policies of the current United States administration, the work of Centro Romero continues to be vital to those at the Tijuana and San Diego border, one of the busiest border crossings in the western hemisphere. Carlos explained that Centro Romero is a Christian community maintained primarily by volunteers. In the past, a primary focus of the Center was to offer immersion experiences for seminarians and churches in the United States to educate them on the experience of migrants at the border. However, given current events, the Center has engaged further in ministering to and caring for the many migrants who find themselves trapped in an inhumane system at the border. Carlos reported that large groups of migrants have been abandoned in Tijuana without basic necessities or care. He reported children as young as four were among those dropped off without resources in Tijuana. The needs of the migrants include housing, medical care, food, and prevention of dangers such as sex trafficking and other exploitation of vulnerable populations. Carlos explained that Centro Romero continues to address these needs through a mobile medical unit, providing food, and educating these populations about issues such as sex trafficking.