Global Ministries Water Projects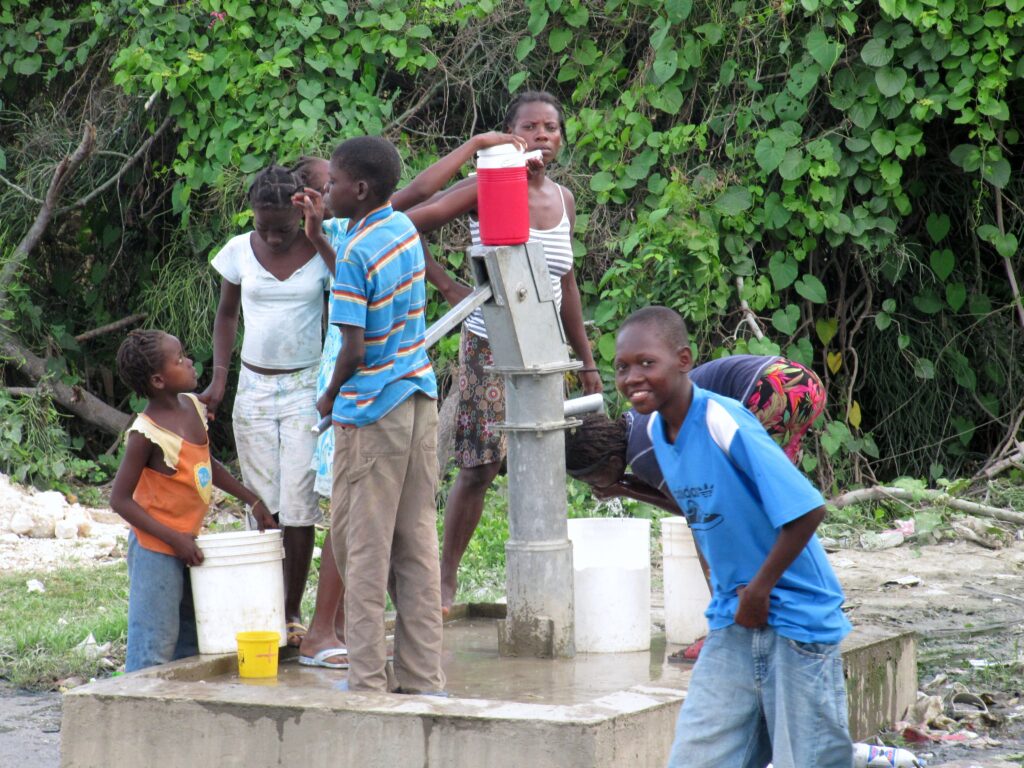 How do you rebuild your community without water? After being displaced for more than ten years by civil war, residents of Oori, Sri Lanka, returned to their homes only to find that there was no water. Without regular repairs, pumps and pipes had failed throughout the village. The effects spread beyond the basic need for hydration, impacting sanitation, home gardens, and small businesses.
When residents started to question whether the dream they had been holding on to in exile would all be lost, the Church of the American Ceylon Mission helped to restore this most precious resource by providing materials and training.
In many parts of the world, clean, safe drinking water is a luxury. Whether due to drought, pollution, or destroyed infrastructure, the search for water is a chore that often removes children from classrooms and parents from their work. When water flows freely, residents are healthier and communities are stronger.
Global Ministries works with international partners to provide clean, safe drinking water with systems that utilize local talent and equipment so that the water solutions can be sustainably maintained.
Current Water Projects