WCC: South Hebron Hills families share stories of life under occupation
Jack Munayer, coordinator for the World Council of Churches Ecumenical Accompaniment Program for Palestine and Israel (WCC-EAPPI), recently visited the South Hebron Hills area with diplomatic delegates from eight different countries, as well as Israeli activists. The visit was organized by the United Nations Office for the Coordination of Humanitarian Affairs. The group visited families and listened to their stories with the goal of discerning the nature of hardship and trauma that the occupation continues to cause.
Below, Munayer shares his reflections on what he heard from communities and families.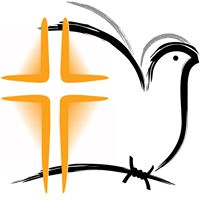 How have children in the community of Tuba been affected by the absence of Ecumenical Accompaniers?
Munayer: WCC-EAPPI would normally accompany the children of this community to school past settlements in order to provide a protective presence. The absence of this protection has become a serious issue, with many children being forced to take alternative routes on foot, sometimes taking three hours to get to school. Some have to cross desert areas on donkeys in order to make it to exams on time. The community tends not to report incidents that take place, as they lack hope that anything good could come out of it. The Ecumenical Accompaniers would step into this role in order to document incidents.
What about economic hardship in Tuba?
Munayer: People we talked to in the community highlighted the expansion of a new settlement outpost and the further restriction on the community's herding grounds. As herding is their only source of income, they have been forced to purchase hay for their sheep. Settlers set fire to about 40 bales of hay (50% of what they own) and fired shots at community members who tried to put the fires out. Israeli authorities have refused to pave any roads to the community or connect people to water, so putting the fires out was an incredibly difficult task. They went to the nearest Israeli police station to make a complaint but were yelled at and dismissed. Oftentimes they are threatened with detention when they make complaints against settlers.
Can you describe your visit with one family in al-Raqeez?
Munayer: The family lives in a cave, as they are not given building permission and settlers are trying to take over that area. We met with Um-Harun, a mother whose eldest son, Harun, was shot through the neck by Israeli Security Forces and is now fully paralyzed in hospital. Harun's father had gone out of the cave and found Israeli Security Forces trying to confiscate the family's generator (like Tuba, al-Raqeez has not been connected to any electricity or water systems). Soldiers proceeded to beat Abu Harun for trying to interfere, and his son left the cave when he heard the confrontation and tried to stop the soldiers from beating his father. He was then shot through the neck.
The soldiers denied Harun medical attention for a couple of hours until the family found a vehicle to transport him to a hospital. Um-Harun also highlighted the refusal of the Palestinian Authority to cover his hospital bills, despite their promises to do so. There is further difficulty in returning Harun back to the cave in a wheelchair, as the Israeli authorities will not allow them to build a ramp.
Are people trying to help this family?
Munayer: Israeli activists who accompany the family stated that they have been trying to step into the role as accompaniers but their assessment is that "if we had international protective presence, Harun may have never been shot." The UN human rights officer in the area then gave an explanation of how the situation has quickly deteriorated in the absence of WCC-EAPPI.
Learn more about the WCC's EAPPI East Jerusalem Initiative.
Photo: Olive trees grow on a plot in the Tel Rumeida area of Hebron, West Bank, March 2020. Photo: Albin Hillert/WCC