WCC stands in solidarity with Jerusalem heads of churches in urgent call to protect places of refuge
The World Council of Churches (WCC) stands in solidarity with the Patriarchs and Heads of Churches in Jerusalem as they condemn Israeli airstrikes that exploded at the Orthodox Church compound of Saint Porphyrios in Gaza on 19 October.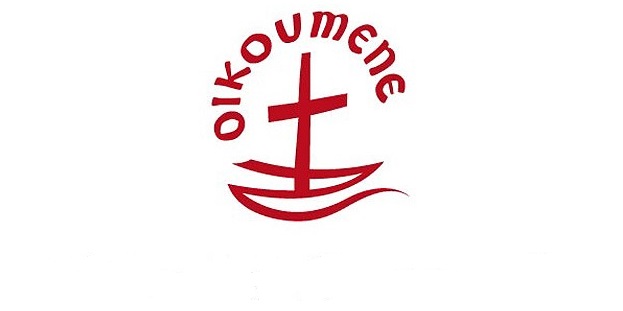 "These blasts led to the sudden and catastrophic collapse of two church halls around the scores of refugees, including women and children, sleeping within," reads a statement by the Patriarchs and Head of Churches in Jerusalem. "Dozens found themselves instantly crushed beneath the rubble."
Eighteen people have died, including nine children.
"In condemning this attack against a sacred place of refuge, we cannot ignore that this is but the latest instance of innocent civilians being injured or killed as a result of missile strikes against other shelters of last resort," the statement read. "Despite the devastation wrought upon our own and other social, religious, and humanitarian institutions, we, the Patriarchs and Heads of the Churches, nevertheless remain fully committed to fulfilling our sacred and moral duty of offering assistance, support, and refuge to those civilians who come to us in such desperate need."
The statement emphasizes that the church must especially act as the church in times of war.
"We therefore call upon the international community to immediately enforce protections in Gaza for Sanctuaries of Refuge, such as hospitals, schools, and houses of worship," the statement reads. "And we call for an immediate humanitarian ceasefire so that food, water, and vital medical supplies can safely be delivered to the relief agencies ministering to the hundreds of thousands of displaced civilians in Gaza, including those operated by our own churches.
"Finally, we call upon all warring parties to de-escalate the violence, cease from indiscriminately targeting civilians on all sides, and operate within the international rules of warfare," concludes the statement.
WCC general secretary Rev. Prof. Dr Jerry Pillay expressed solidarity with the Patriarchs and Heads of Churches in Jerusalem. "This attack on a place of refuge is both senseless and heartbreaking," said Rev. Prof. Dr Jerry Pillay, WCC general secretary. "We stand with the churches in Jerusalem and many around the world who are calling to protect places of refuge, stop injuring and killing innocent people, and open more humanitarian corridors."
Pillay called on respect for international law—including the Geneva Convention—international humanitarian law, and human rights to be respected and upheld to protect all civilians and for the immediate release of all hostages held in Gaza and of Palestinian prisoners in Israeli prisons. Pillay concluded: "We call on all leaders to work for just peace in the Holy Land. Only justice will lead to peace, safety, and security for all."