WCC: Demolitions in Wadi-Al-Hummus "catastrophe for community"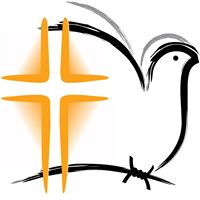 The World Council of Churches (WCC) Ecumenical Accompaniment Programme in Palestine and Israel is reporting that nine homes in Wadi-Al-Hummus have been demolished, with at least two families forcibly removed from their home, as observed by Ecumenical Accompaniers on site.  Over 100 families were removed altogether and prior to the demolitions.
At the 41st session of the United Nations Human Rights Council, held in Geneva on 24 June to12 July, WCC delivered a statement calling on the government of Israel to cease demolishing Palestinian homes and structures. In Wadi-Al-Hummus in southeast Jerusalem, 16 large buildings which are home to 500 Palestinian people were given demolition orders with a request to self-demolish by 18 July. Over two hundred people have already been displaced in East Jerusalem this year.
"We await the explosives demolition of a 10-story apartment building," tweeted Peter Prove, director of the WCC Commission of the Churches on International Affairs (CCIA) yesterday, quoting on-site reports from EAPPI participants. "The Israeli forces' presence was overwhelming."
EAPPI participants described at least ten buses of soldiers and 10 bulldozers that began arriving at about  3:00 am. "People were forcibly removed with tear gas, pepper spray, sound bombs and several were literally carried out by soldiers," Prove reported. "The soldiers have declared the area a closed military zone with no vehicle access in or out."
"This has been a tragic 12 hours," Prove tweeted. As EAPPI participants reported, "The families will be made to pay for the demolition. This house cost around  $350,000 to build and another  $25,000 for the lot. We cannot stop the demolition and will not try, but we are international witnesses to this catastrophe for this community."
Nine of the Palestinians who have been displaced are refugees, including five children, according to the United Nations.
Prove noted that this particular demolition establishes a new and dangerous precedent, in that the houses being razed are in an area under Palestinian Authority control, and their construction had been approved by the PA.