WCC NEWS: Hope prevails in times of crisis in Lebanon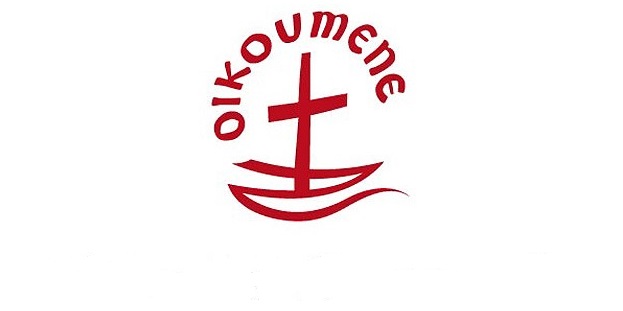 by Claus Grue, communication consultant for the World Council of Churches

The fatal blast in Beirut last month became yet another blow to an already plagued country. In recent months, a financial crisis with a free-falling currency and rising unemployment has further undermined the Lebanese economy. Add to that one million Syrian refugees and the COVID-19 pandemic, and the contours of a fragile nation facing monumental challenges emerge. 
Things started to get worse in October last year, when nationwide civil protests against the Lebanese government ignited a financial and socio-political crisis which has gained new momentum after the Beirut blast.

"The reality in Lebanon is catastrophic. People have lost their savings and their jobs, and many also their homes and loved ones in the blast," says Dr Souraya Bechealany, secretary general of the Middle East Council of Churches and professor and researcher at the Faculty of Religious Studies at the University of Saint Joseph in Beirut.
She points at four main challenges which must be overcome in order to steer Lebanon back on track towards peace and prosperity:
The first is religious fundamentalism, which has poisoned politics and divided the country.
Secondly, a demographic shift fuelled by a massive influx of Syrian refugees.
The third main challenge is the economic crisis with a dramatic devaluation of Lebanese lira and skyrocketing unemployment numbers.
Fourthly, the political crisis and dysfunctional leadership of the country.
"There is a widespread feeling among my fellow citizens that enough is enough. People are clearly fed up with the inability of our government to provide even basic necessities, such as electricity and sanitation. We have the right to know the truth and we must stand tall against corruption. It is all about justice," she continues.
One initiative addressing that particular issue is "Kairos Middle East Towards Churches Global Compact," a series of seminars launched in December last year, where experts in theology and geopolitics from Iraq, Egypt, Syria, Palestine, Lebanon, Cyprus and Jordan are brought together.
"This is a promising project, it aims at bringing all churches together behind a proposal to build a better future," Bechealany explains.
The Kingdom of Jesus is still here
In the midst of all the suffering and misery, Bechealany is hopeful about a brighter future for Lebanon.
"We are strong because as Christians we believe in the resurrection of Jesus Christ. We received the baptism, the Holy Spirit and God through Jesus Christ himself. The Kingdom of Jesus Christ is still here and beyond today's harsh realities, there is hope. When you see the people of Beirut cleaning up directly after the blast, it is a sign of hope and resilience," she says.
Representing churches with thorough experience in handling crises makes her confident that solidarity measures taken by the Middle East Council of Churches and its partners directly after the Beirut blast will make at least a little difference. In addition to humanitarian services, such as food, medicine and shelter, they include initiatives to help businesses recover, trauma healing and spiritual counselling and distribution of international aid from partners and churches around the globe.
"We must continue to believe in peace and change and stand firmly by the people of Lebanon," Bechealany says.
Cooperation and communication are crucial
Immediately after the blast, she led ecumenical visits to affected churches to express solidarity. A special initiative emanating from those visits is the creation of an ecumenical committee with representatives from each church.
"Cooperation and communication are crucial in times of crisis. Only our fear challenges what we can do. We must work together across religions and share our lives with Jews, Muslims and others," she explains.
After a rather short tenure as Middle East Council of Churches secretary general—a little less than three years—she will resign by the end of this month to continue her work as a researcher and theology teacher at the University of Saint Joseph in Beirut. Her successor will be appointed at an extra Middle East Council of Churches Executive Committee meeting held in Bkerke, Lebanon on 18 September. Originally, the Middle East Council of Churches 12th General Assembly was planned to take place in mid-September this year, but that has been postponed until further, due to the COVID-19 pandemic.
"It has been a privilege to serve as secretary general, but now it is time for me to return to my call as a teacher," she concludes.