WCC NEWS: WCC says future of Jerusalem must be a shared one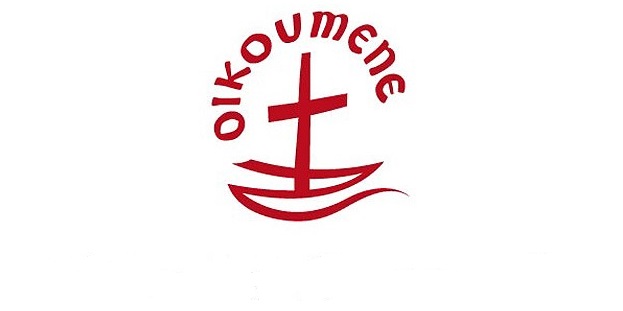 World Council of Churches general secretary Rev. Dr Olav Fykse Tveit addressed the status of Jerusalem at the international "World Conference in Support of Jerusalem" on 17-18 January in Cairo, Egypt, organized by the Grand Imam of Al-Azhar, Sheikh al-Tayyib, under the auspices of President Abdel Fatah al-Sisi.
In his address, Tveit stressed in particular how "The future of Jerusalem must be a shared one. It cannot be the exclusive possession of one faith over against the others, or of one people over against the other. Jerusalem is, and must continue to be, a city of three religions and two peoples."
"Jerusalem is regarded as a holy city and loved, genuinely and deeply loved, by all three Abrahamic faiths – Jews, Christians and Muslims," Tveit said. "That love and profound attachment must be respected and affirmed in any solution that might be envisaged, if it is to be viable."
"In the New Testament, we read of how Jesus Christ wept over this city with love and longing. "If you, even you, had only recognized on this day the things that make for peace!" Tveit reflected quoting Luke 19:42, and continued "Following Jesus' word and example means to speak truth, to seek justice, and to be peacemakers in the world's conflicts and controversies."
But, said Tveit, "Alongside this we must recognize the extraordinarily complex layering of Jerusalem's history and culture. History shows that the involvement in this region of these three religions has not brought just peace for all. That, unfortunately, is still true today."
"As believers in one almighty God, we should explore together what it means to express the love of God in this conflict in which the three monotheistic religions and their communities are involved and affected. There will be no peace in Jerusalem unless all three religions are respected and involved in the solution," Tveit added.
"Let us together be contributors to a just peace, not to a perpetual conflict".
The conference gathers prominent national, regional and international representatives such as Palestinian President Mahmoud Abbas, Pope of Alexandria and Patriarch of the Coptic Orthodox Church  Tawadros II, Arab Parliament chief Meshaal bin Fahm al-Salmi and President of the Kuwait National Assembly  Marzouq Al-Ghanim and Ambassador Ahmed Aboul Gheit, secretary general of the Arab League.
Click here to read the Full speech by Rev. Dr Olav Fykse Tveit