Webinar – The Near East School of Theology: The Future of a Theological Seminary in a Failing State and a Turbulent Middle East
The Near East School of Theology (NEST), a Protestant and ecumenical seminary located in Beirut, Lebanon, has prepared pastors and lay leaders for its constituent churches for almost 90 years.  Trends in theological education – in the Middle East, in the US, and elsewhere – are decreasing, reflecting a larger reality in mainline Protestant church membership. NEST, located in Beirut, Lebanon, is also rooted in its context – a Lebanon that is facing political and economic crises, a resurgence of COVID-19, and most recently, a major explosion that decimated significant parts of the city.  Join NEST's President, Dr. George Sabra, as he discusses all of these factors, and imagines what a future might look like.
You can also make a gift supporting the work of the Near East School of Theology.
---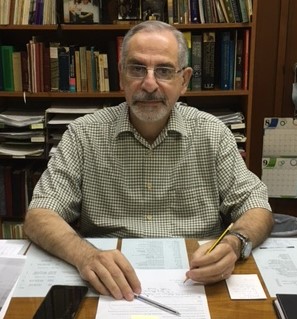 George Sabra was born in Beirut, Lebanon. He received his Bachelor of Philosophy from the American University in Beirut (1977). Then he obtained his Master of Divinity (1980) from Princeton Theological Seminary, USA, and a Master of Arts in Medieval Studies from the Pontifical Institute of Medieval Studies (1981) at the University of Toronto, Canada. In 1986, he was awarded the Doctorate of Theology from the Faculty of Theology in the University of Tübingen, Germany.
Dr. Sabra is currently Professor of Systematic Theology and has been the President of the Near East School of Theology since 2012. He has also been Lecturer at the American University of Beirut, and at other universities in Lebanon.
He represents NEST in an association of Christian and Islamic seminaries and faculties of theology and religion – "The Encounter of Christian and Muslim Religious Colleges and Institutes in Lebanon", and was chair of the "Encounter" from 2011-2013.
He is the Editor of the Theological Review (a semi-annual journal of theology published by the N.E.S.T.), and author, editor and translator of several books and articles in the fields of Theology, Ecumenism, Middle Eastern Christianity and Christian-Muslim Dialogue.