Welcoming the Stranger and Loving the Neighbor
The world today is experiencing the highest level of human migration in history. Refugees, asylum seekers, internally displaced persons, and migrants are moving throughout the world in larger numbers than ever before – many due to forced migration and others due to choice.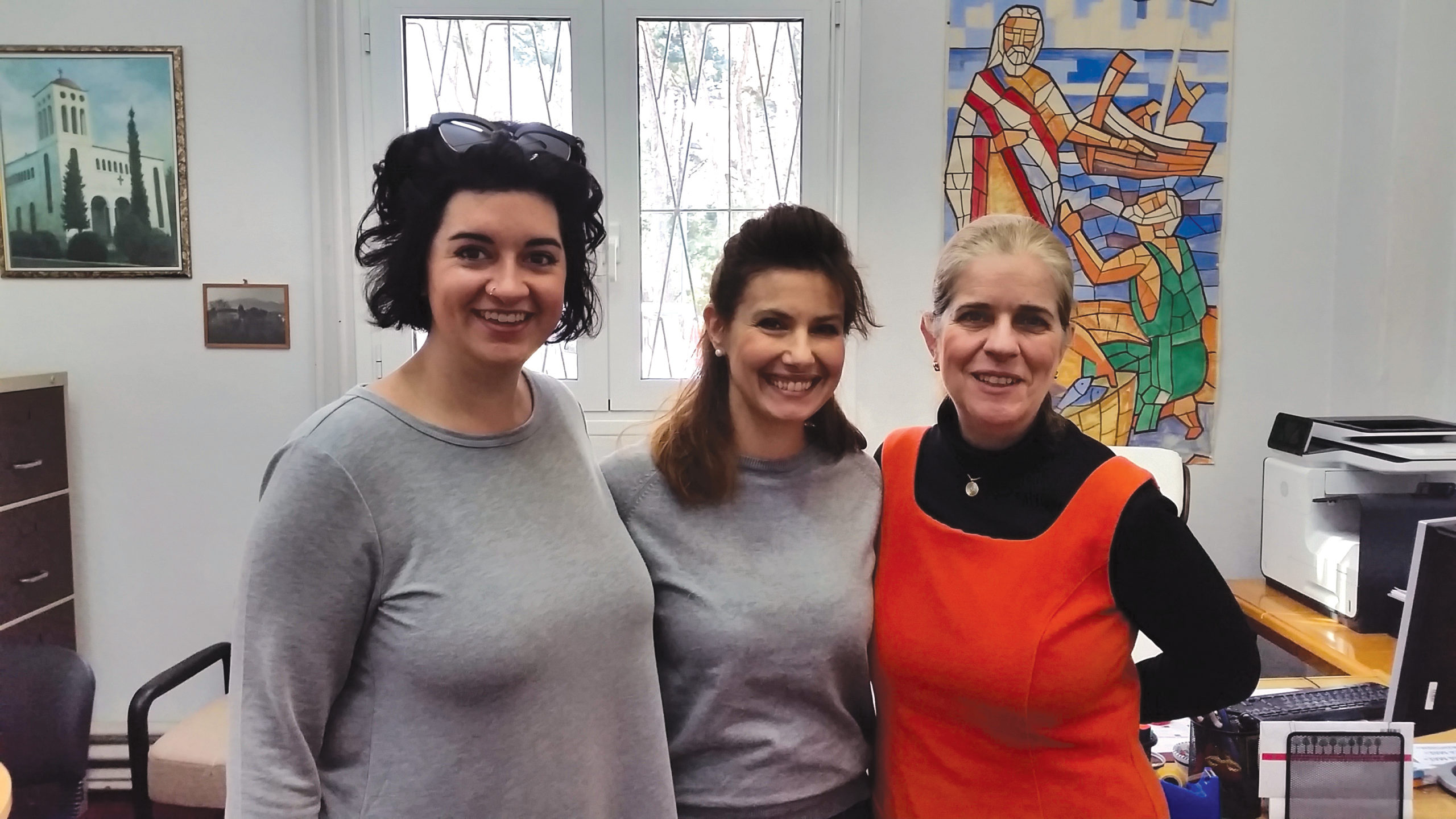 The Bible, both Old and New Testaments, is filled with stories of humans on the move. It is a human migration manual of sorts, written by, about, and for people on the move. Adam and Eve moving east of Eden, Abraham and Sarah in Egypt, the Israelite's wandering in the desert, prophets traveling from city to city speaking the word of God, Mary and Joseph fleeing to Egypt with a young Jesus, Jesus and his followers traveling and teaching, and John living in exile. These well-known narratives, as well as many others in the Bible, deal with human migration as a fact of life and delve into the various reasons why an individual or group might need to move. Sometimes Biblical characters migrate to flee persecution, danger, or enslavement; other times it is to find a better life, or food in the midst of famine; yet other times it is to follow a calling.  
Throughout these narratives, the humanity of the characters is apparent. The Bible makes clear that people move and start new lives in new cities for many reasons, all of which the Biblical authors felt were valid and worthy to be recorded and preserved in this text that has now been passed down for generations. The writers of these stories were people on the move as well, traveling and resettling due to the changing political circumstances of their day.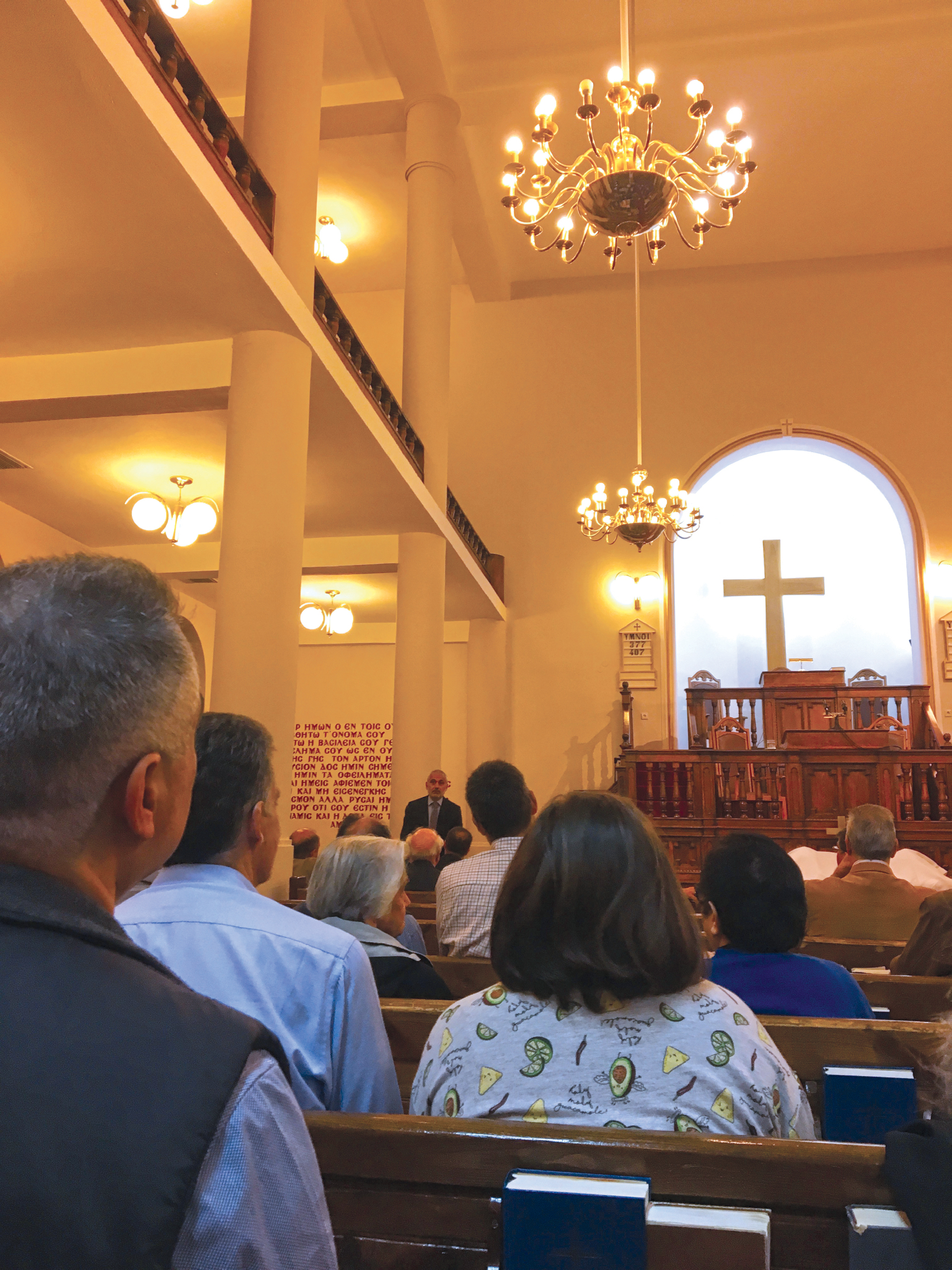 The Bible is about the uprooted people of God, seeking safety and sanctuary, often depending on local communities and families to follow the God-given directive to welcome the stranger and love the neighbor – no matter who they are or where they come from. During my 10 months working with the Evangelical Church in Greece (ECG), their history and current day outreach work rooted in those Biblical directives was constantly on display.  
Today's ECG Katerini congregation was originally a Greek community in Pontus, near the Black Sea, in what is now Turkey. As the Ottoman Empire crumbled in the 1920's and persecution and genocide broke out against minorities in the area, the Greek community had to flee. They ended up in Aleppo, Syria and were hosted by Arabs and Kurds for anywhere from six to 18 months before being resettled in Katerini, Greece. The community was given a large plot of land in the city where they built a church and surrounding neighborhood for themselves – and it is where the community still lives today.  
This historic experience is deeply ingrained in the church community, with matriarchs and patriarchs of the family passing down their stories and experiences to new generations. Many in the congregation feel that the church's ministry to refugees today is one way for them to repay the hospitality that was shown to their ancestors in their time of need.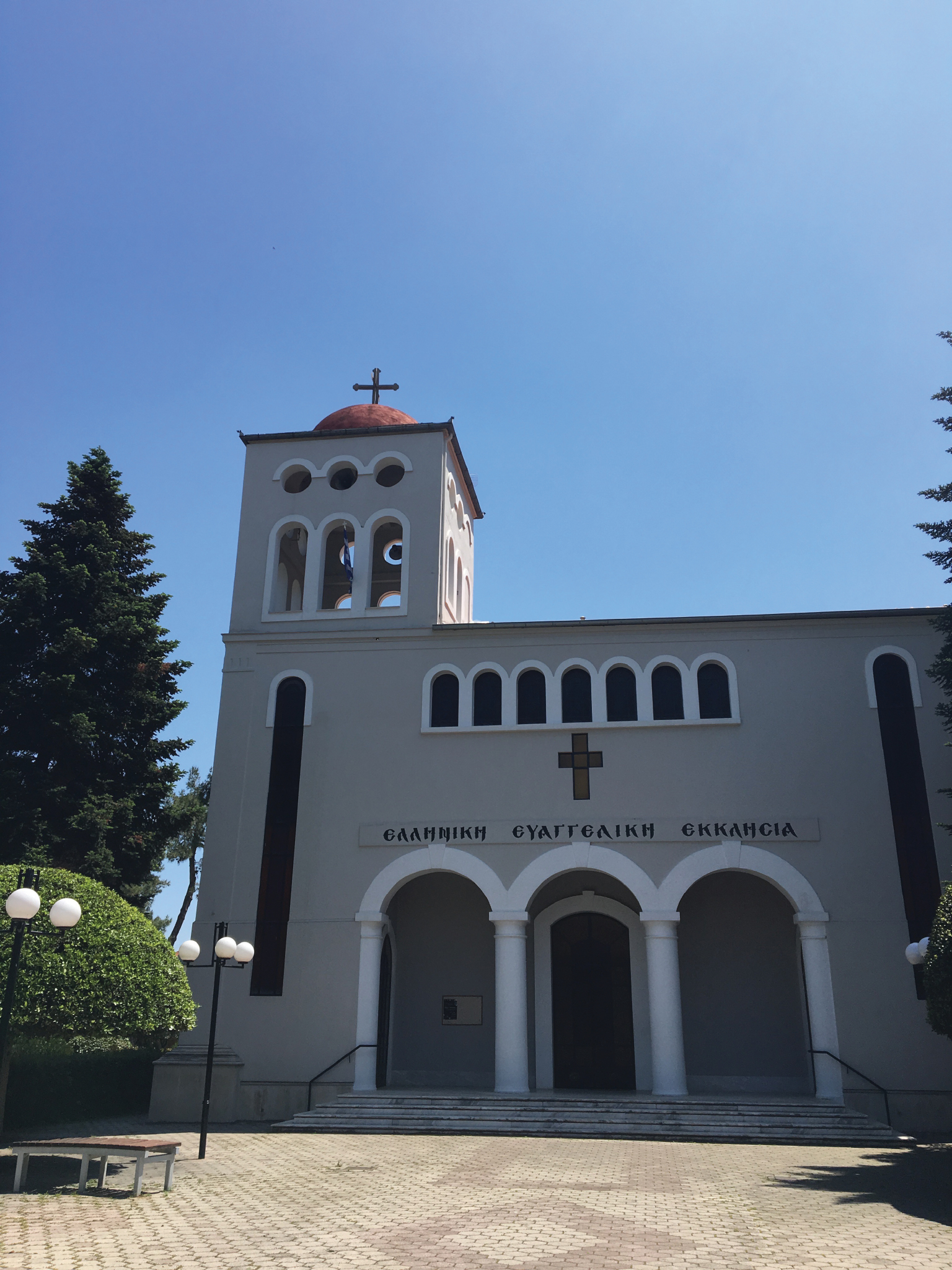 Today, the local congregation in Katerini's refugee ministry has grown into a full-fledged NGO (Non-Governmental Organizations) that the faith community still supports in a variety of ways. Perichoresis NGO, in its two years of operation, has served more than 2,000 individuals in need of refuge during their time in Katerini. The NGO works with the UNHCR (United Nations High Commissioner on Refugees) to run a short-term accommodation project that houses approximately 550 individuals, as well as with United Kingdom funded charities to run a long-term integration project that houses approximately 40 individuals.  
My work with Perichoresis NGO was focused on the long-term integration project, working in-depth with ten families to help them build up their lives in Katerini. Half of my time in Katerini, Greece was spent doing practical office work, things like: editing monthly financial reports, creating monthly narrative reports, helping to coordinate vaccines for children, communicating with church partners and organizations from across Europe, and more. The other half of my time was spent with beneficiary families and filling in for other staff members as needed for things such as: coordinating social events, accompanying families to doctor appointments, doing home visits to check in on families and spend time socializing, organizing trips to the local food/clothing bank as needed, as well as a whole host of other random jobs.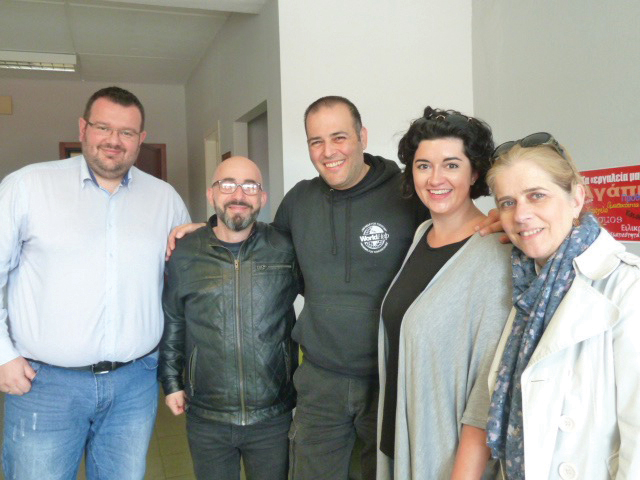 In Katerini, Greece, I saw firsthand what blessings can grow when individuals and communities of faith boldly follow their calling. Congregation members, church leadership, and members of the wider community have all rallied together to take care of the most vulnerable in their city, continuing to follow their God-given calling wherever it may lead them. This faith community studies the Bible with vigor, is intentional in following their calling, and invites others to join them as they make the world a more welcoming and compassionate place. Living with and learning from this awe-inspiring community was a truly spectacular experience, and getting to share their work during my current itineration term is an honor.  
Kearstin Bailey serves as a Global Mission Intern with the Evangelical Church in Greece, working with Perichoresis NGO in Katerini, Greece. Her appointment is made possible by your gifts to Disciples Mission Fund, Our Church's Wider Mission, WOC, OGHS, and your special gifts.