What Are You Doing Today about the Future?
Today (Sept. 21), at one of the events celebrating the 28th Independence Day of Armenia, the announcer posed this question to the audience in Gyumri, the second-largest city: "Each of us must ask this: 'What am I doing today to ensure that Armenia has a future?'" That's a good question to ask about any endeavor in which you are involved. But it should be on the lips of Christians everywhere regarding the church and its calling in this world.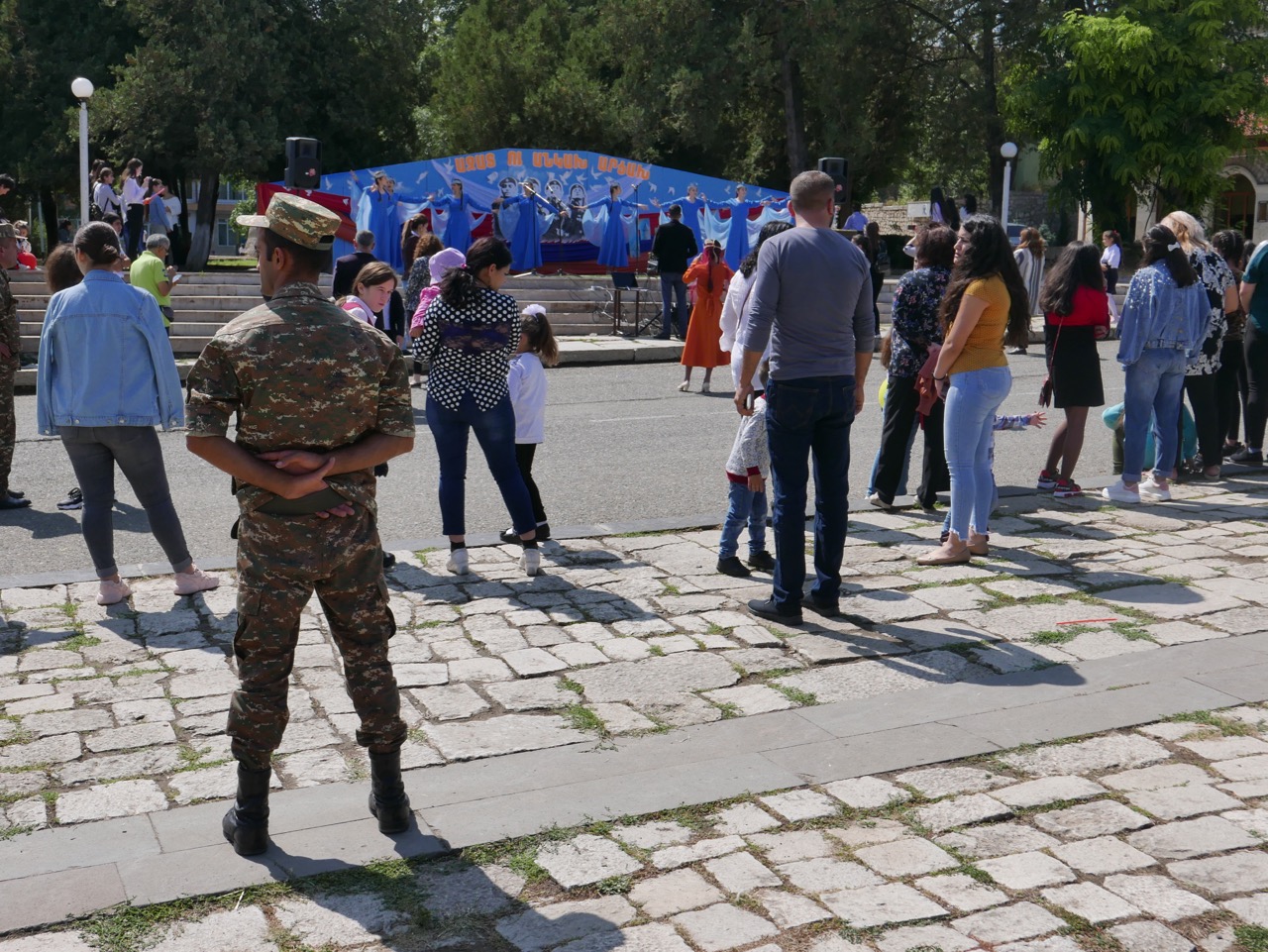 Traveling to Armenia from our home base in Beirut is a fairly simple process, and many Lebanese – Arabs as well as Armenians – take advantage of the proximity, for tourism as well as investment. Our most recent excursion there, in August, included vacation time, but more importantly an opportunity to invest in the clergy and lay leadership of the Evangelical Church of Armenia (ECA), a sister Union to the one in which we serve in the Middle East (the UAECNE). The ministry of this fledgling church union in Armenia is supported by the Armenian Missionary Association of America, a partner of Global Ministries.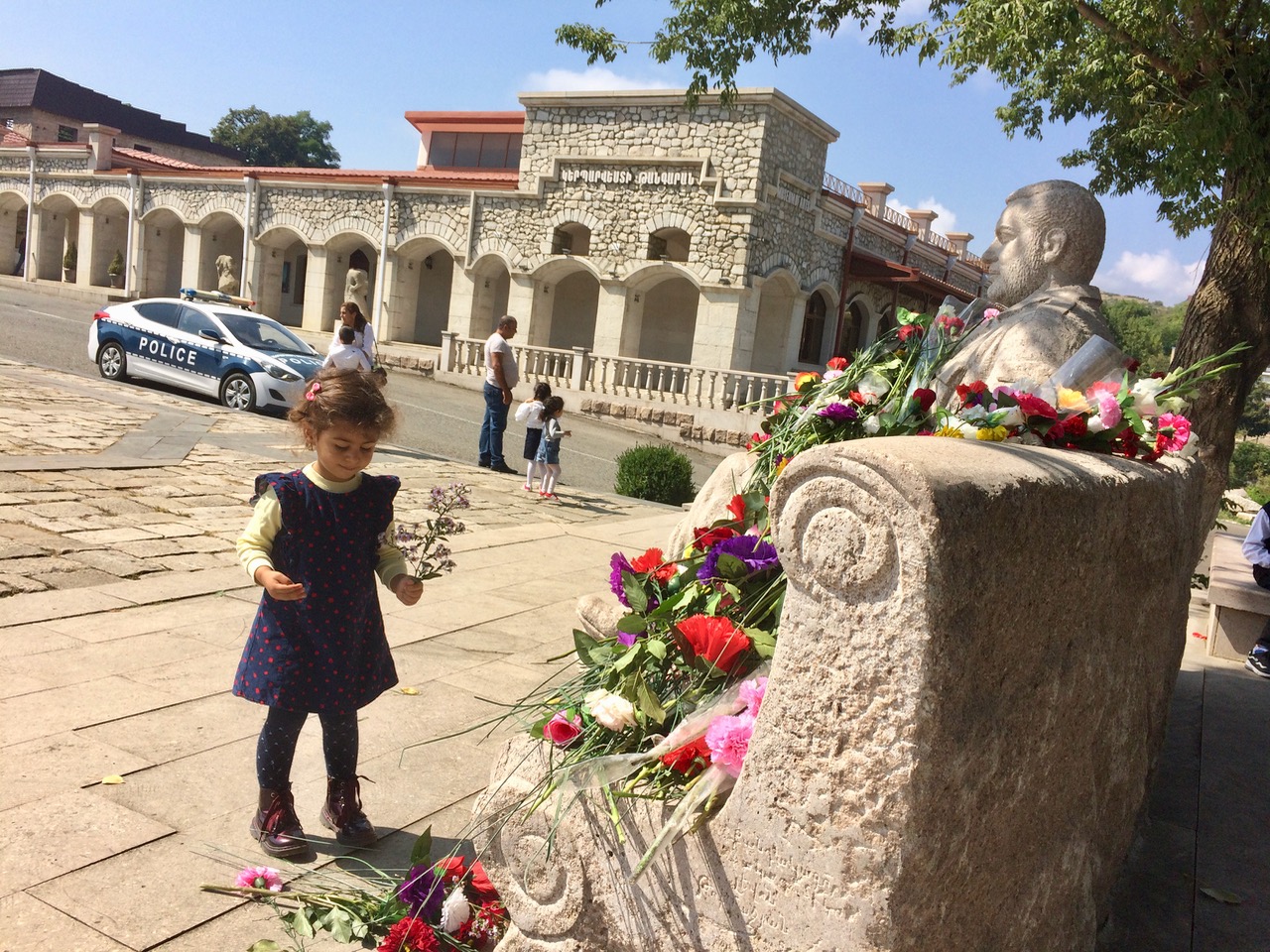 My task was to teach a condensed course on worship – to present its biblical foundations, review its expression in the Armenian Evangelical tradition, and explore today's challenges faced by local churches and collectively as a church body. Sixty-five leaders attended and dutifully took notes during my lectures, but they also taught me something about themselves as they candidly expressed some of their difficulties. They are faithfully and creatively serving the Lord Jesus in ways and with an approach quite different than what I am used to in the Middle East. Although we share a common 172-year history and heritage, their context requires a local understanding in order to make the church a vital part of the growth and well-being of this young republic. I felt myself squarely in the midst of the Apostle Paul's illustrations of the body of Christ, where no one member can claim a superior position in the body, only mutual dependence for the sake of mutual upbuilding and growth (I Cor. 12.4-26, esp. vv. 25-26), obedient to one Head.
After I taught this short course my wife Maria and I traveled to the city of Shushi in Artsakh (also known as Karabagh) to relax and enjoy the cool and clean air there, at a 1500-meter elevation, far from any large-scale industry.
What we thought would be a time to "get away from it all" ended up being a time of connecting with the past and learning about what is being done about the present and future as well.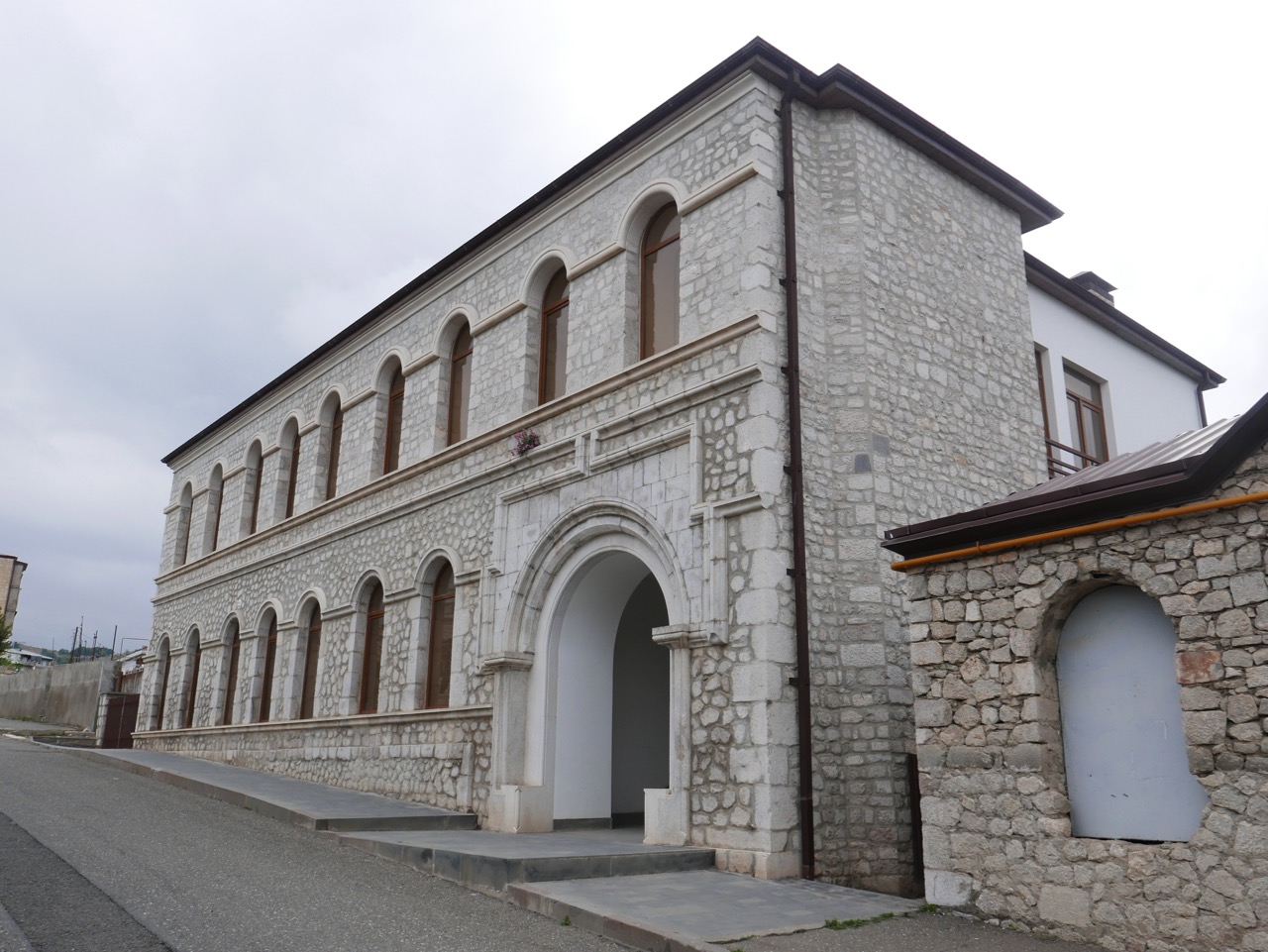 When we visited the Carpet Museum, we read a plaque at the entrance describing the history of the building. It had once housed the printing house and school of the Swiss Mission in the 1820s and 30s. Those missionaries played an important role in the development of the Armenian Evangelical movement in Shushi and the Caucasus; they also greatly helped in the education of the general population through their school and printing house. In fact, that missionary printing house was the second one in all of the Caucasus region at the time. They did this work until their expulsion in 1837.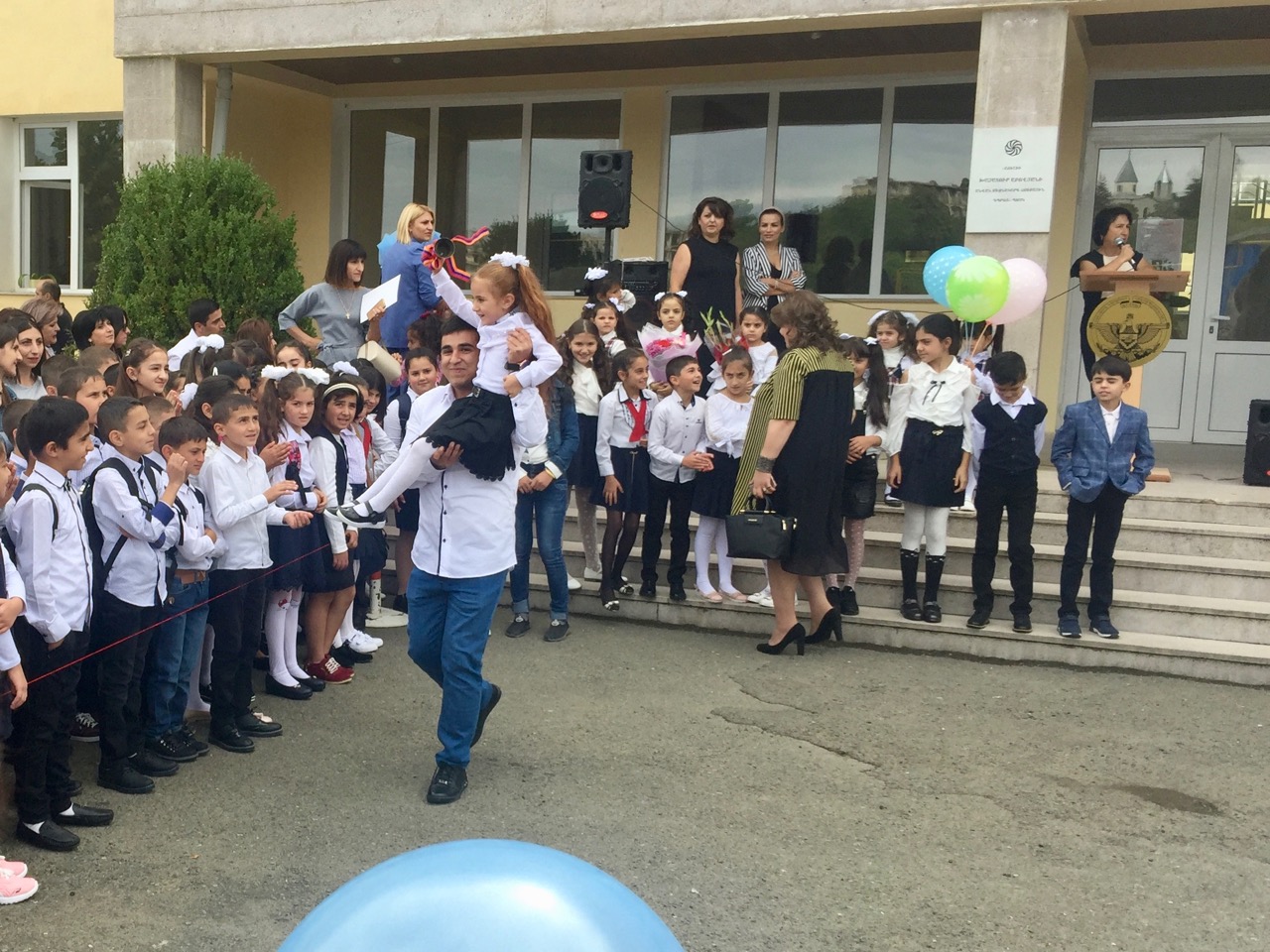 All schools in Armenia and Artsakh hold a ceremony on September 1st each year, called "The First Bell". We decided to pretend to be parents (or grandparents) that day. The children, all lined up by class outside the school entrance, all dressed in their finest, were warmly welcomed by the principal, and energetically offered their recitations and folk dances. Some were called forward to receive achievement certificates from the previous year. Parents also received words of welcome and as well as a rebuke, as one of the speakers reminded them to take a more active interest in their children's education, and note whether their young ones leaving home in the morning are in fact going to school! Finally, one of the oldest boys picked up one of the youngest girls and they ran around the classes assembled outside, joyfully ringing that first bell.
The next day was Artsakh's 28th Independence Day, commemorating a declaration of self-determination made in the midst of a war against their Soviet-dictated overlords. Young and old lined up to lay floral wreaths at the statue of one of the leaders of that resistance movement, while folkloric dance groups and singers performed on a nearby platform in the Shushi town center.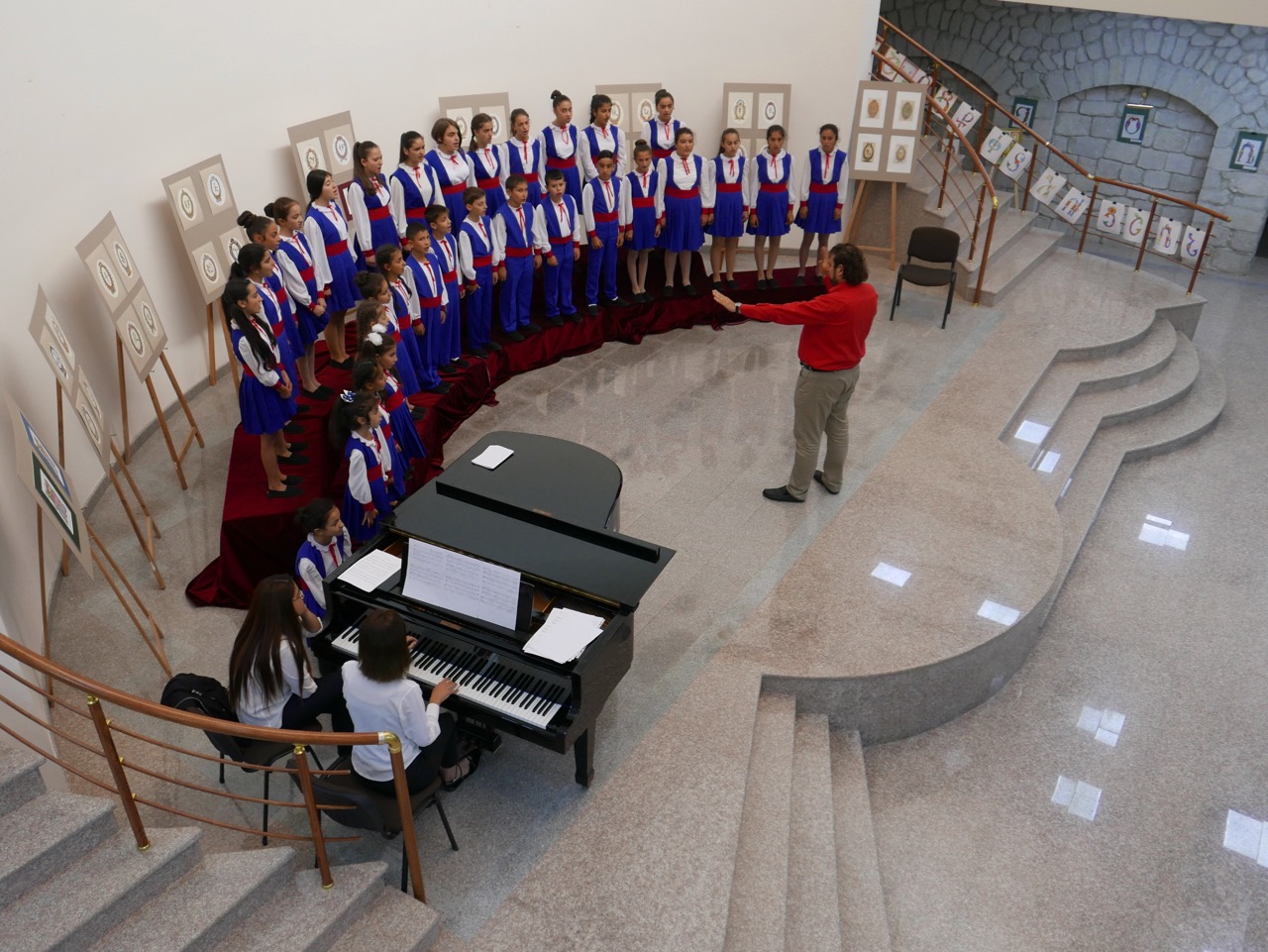 In those few days, Maria and I also visited a number of schools, churches, after-school programs – of the AMAA and ECA, along with public and private institutes in Shushi and the capital city, Stepanakert. They address the physical, social, psychological and cultural needs in a traumatized yet forward-looking society, enabling these children to grow into healthier, smarter and more faith-filled adults.
One of our friends, Zakar travels from Lebanon to Shushi every summer, just as he has since his days as a student at the Komitas Conservatory in Yerevan, in order to lead a children/youth choir there. Nearly three decades of singers have come and gone through that choir, each receiving the loving attention of someone who cares enough about their future that he dedicates each summer to get them into shape for a series of full concerts. We had the pleasure of attending this year's concert and hearing their pure, confident voices. Zakar laid a trap for me also; he called me to the stage to conduct this choir for one of their songs. And that gave both Maria and me a much-needed injection of joy and inspiration to bring with us back to Lebanon, helping us to look forward to serving the church here in the Middle East, with faith in the One in whose hand is the future of every tribe and language under the sun, and in whose heart is a great love for them all.
Nishan Bakalian serves with the Union of Armenian Evangelical Churches in Lebanon. His appointment is made possible by your gifts to Disciples Mission Fund, Our Church's Wider Mission, and your special gifts.