Woman-to-Woman Worldwide in Cuba
Woman-to-Woman Worldwide in Cuba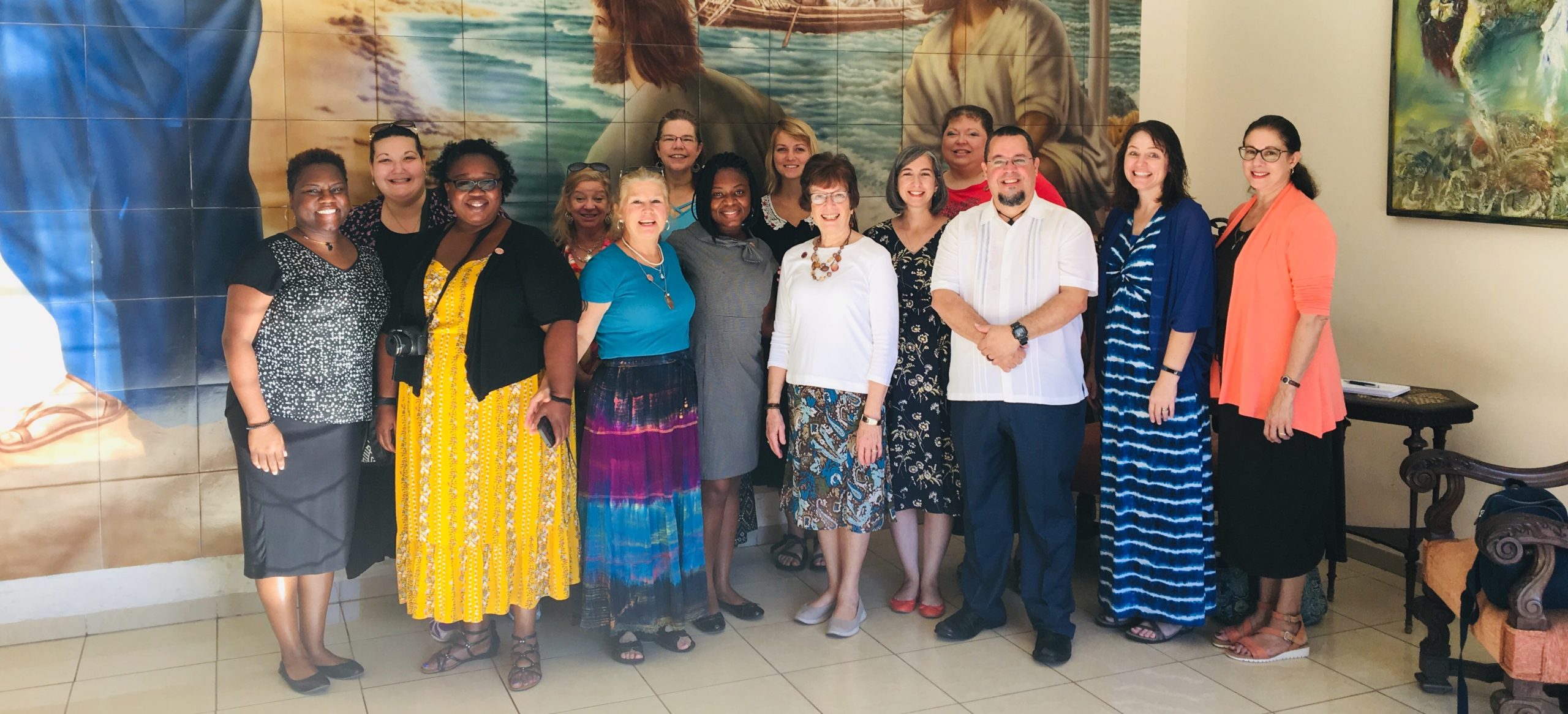 In October 2018, a group of Disciples Women from different parts of the United States traveled to Cuba to walk in solidarity, affirm the unity of the church in Jesus Christ, and join the common struggle for justice and peace with Global Ministries' partners on the island. This ecumenical experience encouraged participants to see the world through new eyes and to bring that perspective back to their congregations and communities. These are some of their reflections.
More Similarities than Differences
October 20-21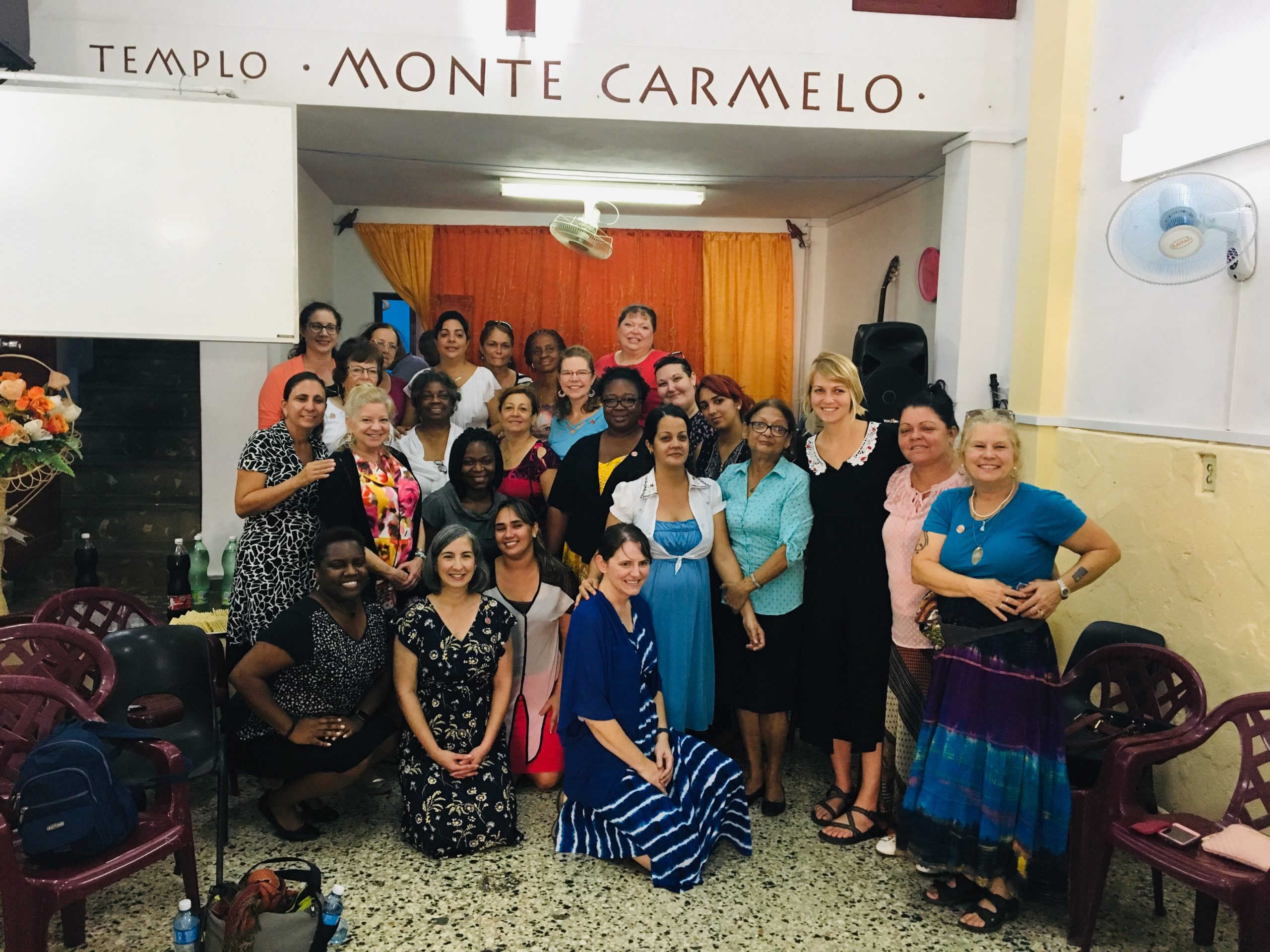 Upon arrival in Cuba, we all experienced the initial mesmerism in this foreign land. The fruit of God's Spirit became manifest through the kindness of those receiving us. The warm moist heat of the island greeted us with open arms.
It is much like that of the people whom we encountered. Our first visit to the Christian Pentecostal Church of Cuba (ICPC) for Sunday morning service was amazingly full of the presence of God's Spirit. Though the service is held in an old and small building with no air conditioning, those present seemed happy to be there. The service was all in Spanish, and it did not keep God from being right there among us. I was very happy to see women leading the prayers, worship, and the sermon. As one who has great desire to see more women in ministry, I was ecstatic to witness this. Though I did not understand much of what the preacher said, her passion for God was evident. Most of the leaders of the ICPC are married couples and the wife is also a pastora.
After the service and lunch, we had a conversation with the women. I learned that the women have equal status as men in the ICPC as well as in Cuba in general. They are also paid the same as men in Cuban society. These women value family above else, as many women do around the world, and they care for the community and feel very strongly about being devoted servants of God. As I discovered long ago, all people have more similarities than differences regardless of nationality, ethnicity, color, or religion. We all want the best for ourselves and for those we love.
Abby Catoe
Support and Respect for All People
Monday, October 22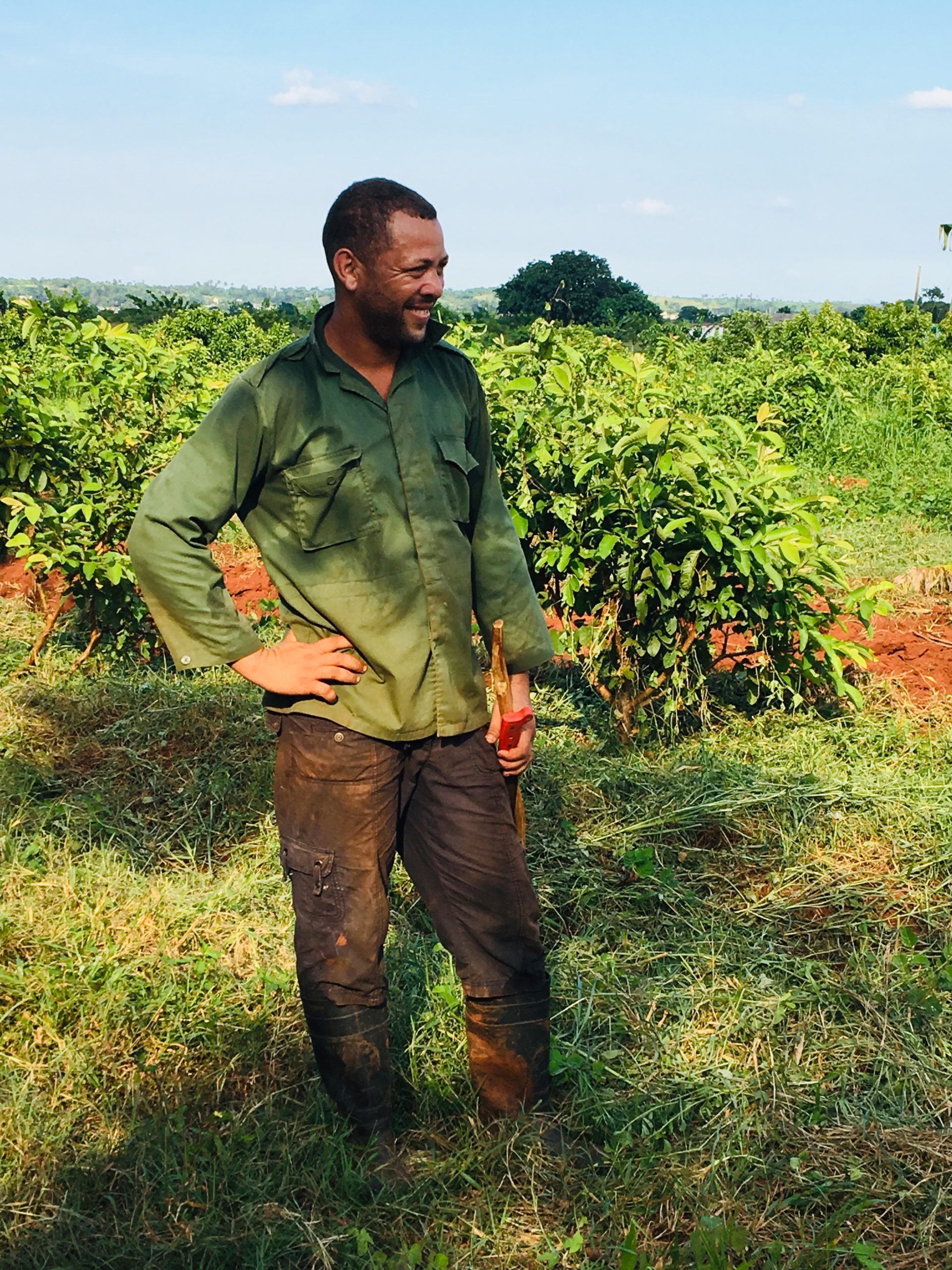 When you participate in a Woman-to-to-Woman Worldwide, Global Ministries and Disciples Women's Ministries work to prepare you so that you can see with fresh eyes. Our Program Director, Chesla Nickelson, helped us think through the "baggage" that we would want to leave at home. And even though I tried to leave my expectations of what I might see and learn, as well as my ideas of what the Cuban people and the Cuban church would be like, I found that I needed to continue to release that "baggage" over and over again. It takes work to do that.
On Monday of our pilgrimage, we went to the Pentecostal church in Caimito to meet and talk with pastoral couples and missionaries. The couples we met were husband and wife clergy teams. I did not anticipate meeting any women clergy in the Christian Pentecostal Church of Cuba (ICPC), but we met many. Both people in each couple attended seminary and pastor their congregations as equal partners. Each question we asked made it more and more clear that the women were well respected as pastors and leaders in their communities.
After we visited the pastoral couples we visited two nearby church projects to see what was happening in those places. These projects, which are Global Ministries and ICPC supported, generate income that is shared with their congregations and provides some jobs as well. We visited Luis and Roland who, along with a crew of 3 others, make concrete blocks that they then sell to builders in Havana and beyond. We also visited a family farm where parents and their 3 children worked growing several crops, like avocado, mango and beans, to sell in support of the families and their church.
I am excited to see the strength of women in the Christian Pentecostal Church of Cuba and the strength of families throughout Cuban society. I realized how far we in the United States and in the church are from these realities of support and respect for all people.
Cheryl Cloar
You Are Blessed
Tuesday, October 23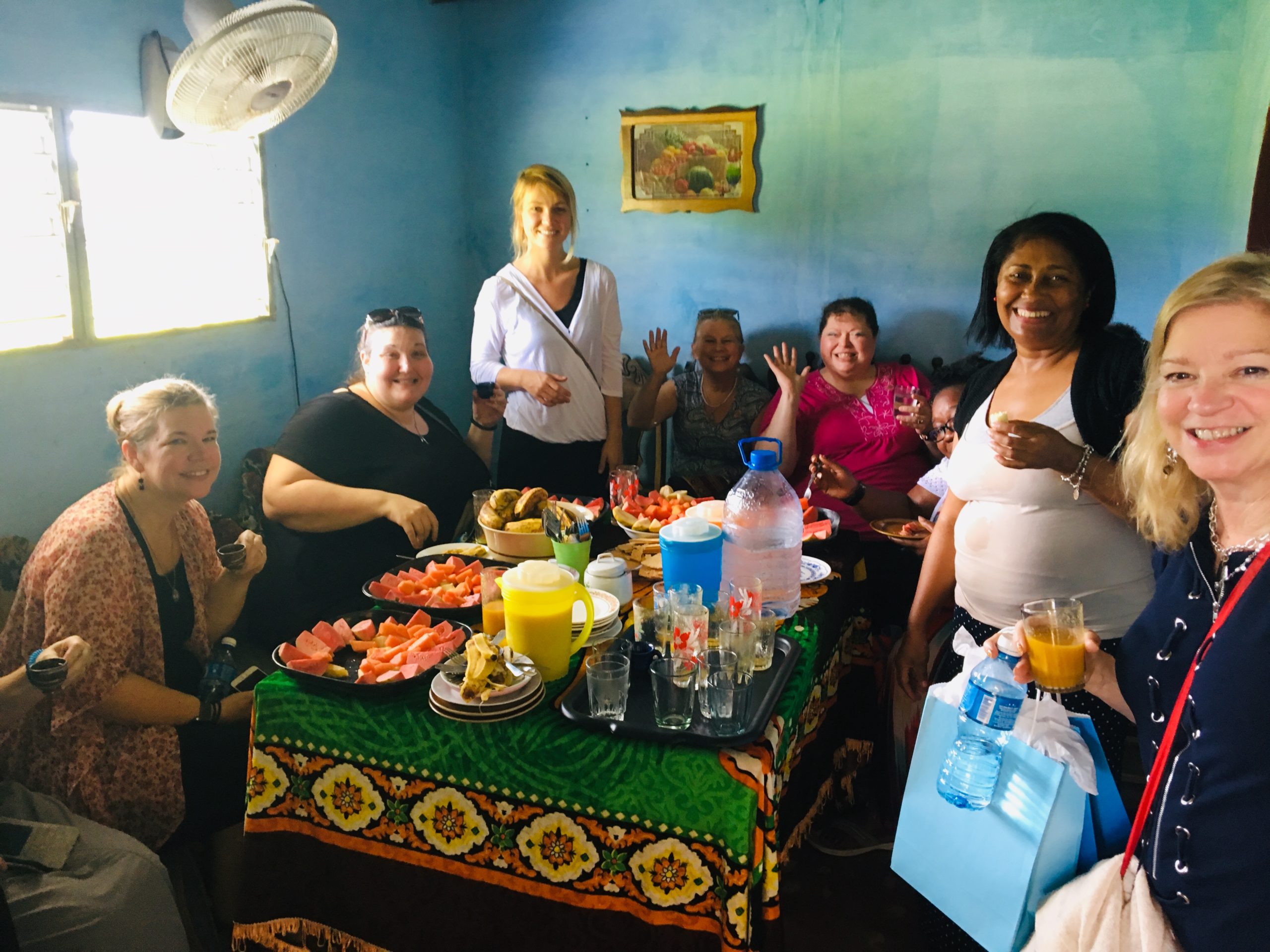 Today, we loaded the guagua (bus) and headed west to talk with women and youth in rural ICPC congregations. At our first stop – down a muddy road with pigs, dogs, and roosters – a message greeted us: "Welcome to the church of Bejerano. God bless you." I asked one of the leaders of the church if hosting us that day was an interruption, and the response was: "Oh no! We have been planning and preparing for you for months. We are so honored you are here!"
The highlight of our conversation with the women was the answers to the question, what wakes you up at night turning to God in prayer? Tears and passions mingled as prayer requests began flowing forth for children, youth, families separated, issues of justice, shortage of medicine due to the embargo, as well as expressions of gratitude for strength and unity in Christ. In turn, our conversation with the youth brought forth aspects of how they, with their energy, sense of responsibility, and God's Spirit can share the Gospel through their gifts and potential. A common subject in our conversations with the Pentecostal Church was the uncertainty and disagreement around Article 68 of the new Cuban constitution that is being considered in the country and its impact on the church.
The day closed with worship full of joyful music and message, as well as an opportunity to thank our driver, Renato Perez, and the President of the ICPC, Eliseo Navarro, and his wife, Pastor Marelis Turro, for their attention and hospitality. The day was summed up by the message at worship: "You are blessed." Amen!
Rachel Woodall
A View in the Mirror
Wednesday, October 24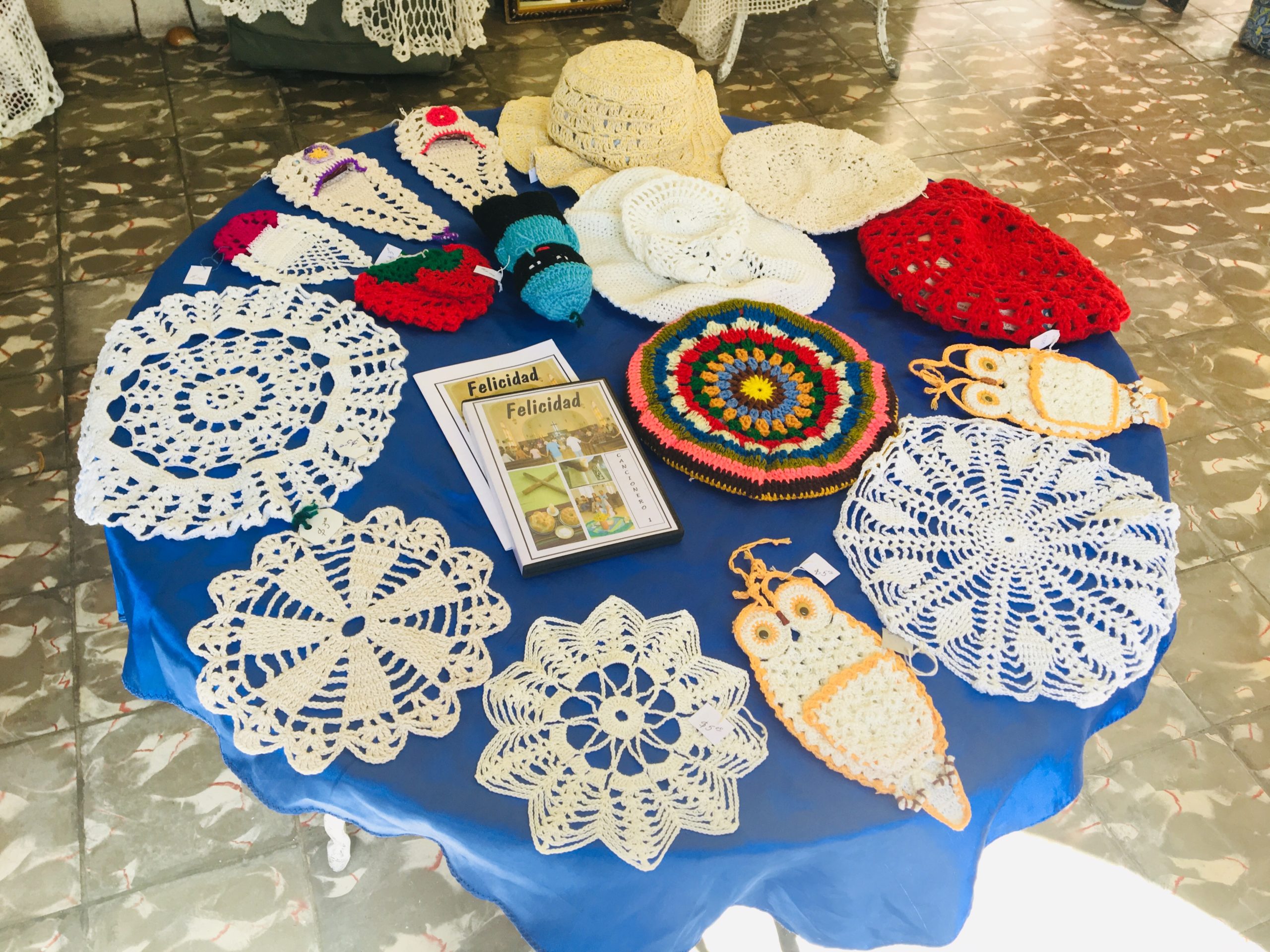 Today, we visited the Evangelical Seminary of Theology (SET) in Matanzas. On our way there, we had the chance to appreciate and enjoy a different landscape of Cuba. The views of the ocean were spectacular. After we settled in our dormitories and had lunch, we met with the leadership of the Seminary. During that meeting, we heard from Wanda Hernández. Wanda shared her story of being a seminary student as a young single mother. She comes from a family of artists "who often have an advanced way of thinking."
All of the different degrees at SET tackle gender issues in some fashion and Wanda looked forward to gaining a better understanding of those issues. While she considered herself to have an "advanced way of thinking", she quickly discovered that her mind was not as open as she thought. She discovered her own internalized machismo and realized many things in her history and family that she was not able to understand before. She now puts her learning and family experiences together in her work with women, using art to improve society and her own community.
Is this not often the way it goes? I too have found myself championing a cause or issue, only to have the mirror placed in front of me. I sometimes do not like what I see staring back. Hopefully, the one who shared the mirror has done so in love, but this is not always the case. This is my opportunity to take a look at my true self, to ask forgiveness if needed, and seek change. And hopefully, I can be like Wanda and use my experiences to make positive changes in my community. I left SET challenged and inspired.
Kandice Williams
Soothing Waves and Music
Thursday, October 25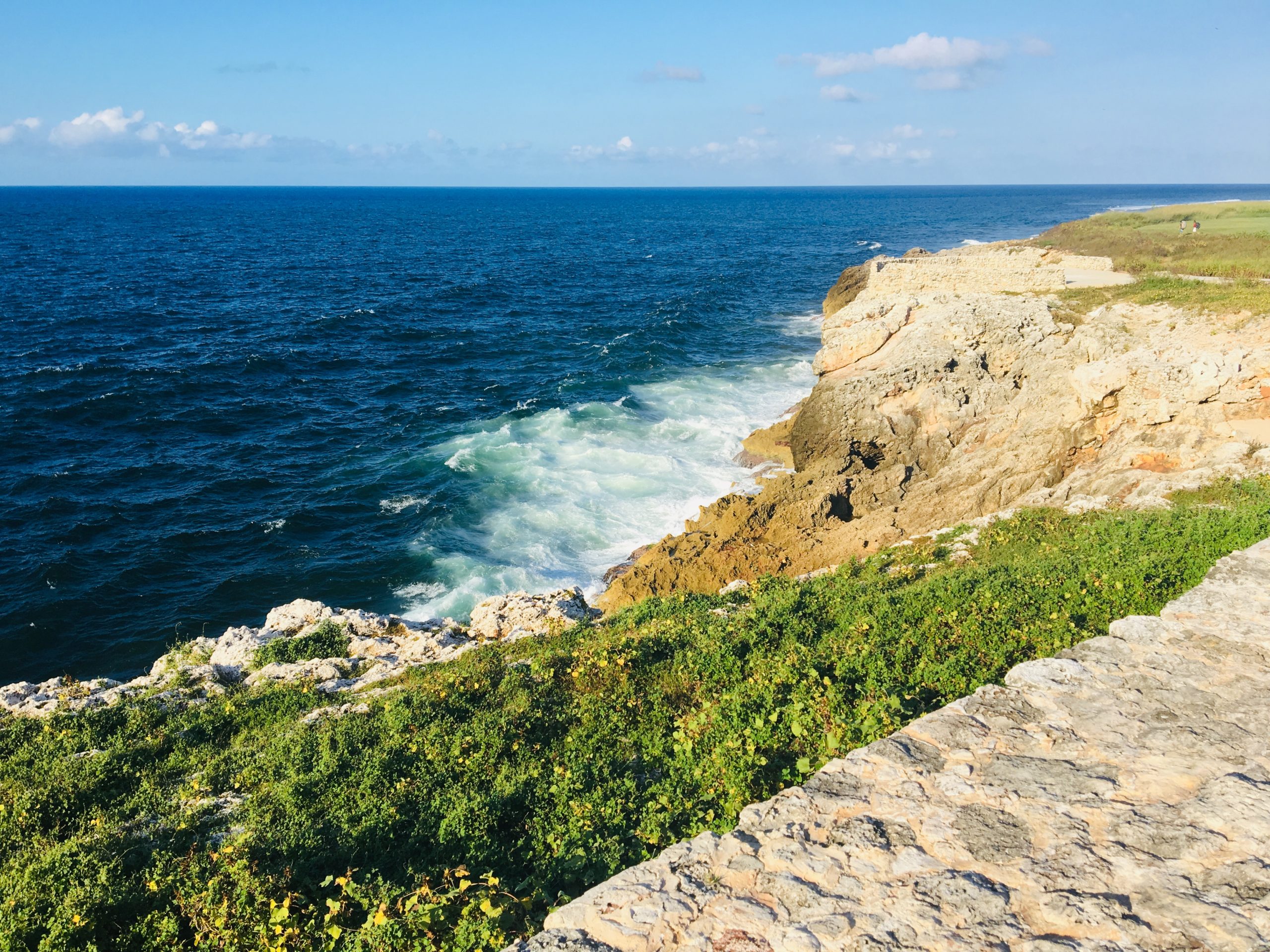 I can't sleep tonight, so I head out to the balcony to watch the ocean. The water has always soothed me and I remember how just a few hours ago I was floating on the waves with my sister friends. Today was the perfect weather for a relaxing day of rest, and we have rested, even though I remain awake. I hear music and laughter coming from the patio six floors below me. The people here stay up late and love to laugh. As I wrap myself in my blanket and listen to the beat of the drums, I recall the music I awoke to this morning. This morning, I shared a common bathroom in a dormitory of the Evangelical Seminary of Theology with two female students. One of the students, a pastor, was playing music and singing loudly as she showered and prepared herself for the day. 
This place, this resort hotel is just 45 minutes from the seminary where we started our day in Matanzas. There are so many differences between the two. Our lodging here is luxurious. Our beds are soft and our pillows are fluffed. Last night, I slept on a twin bed 18 inches off the floor with a thin mat for a mattress, a single pillow, and no air conditioning. Yet, it was lovely. Betty, the dorm mom, checked on me the next morning and answered any questions I had. Is one better than the other? Honestly, I can say no. I enjoyed both experiences, and I am even beginning to feel a little guilty being in this hotel. Cuba is a land with scarce resources, but what little the people have they share willingly. My omelet this morning with a single slice of cheese, a tangerine, and a cup of coffee satisfied me differently than the buffet of seafood that was artfully arranged for us at dinner this evening. Both were delicious. One was simple, the other over-the-top. I preferred the omelet.  
I love the beach and I love Cuba. I have much to think about tonight as I listen to the music and try to find where I fit in the rhythm of the culture here, but for now, I am listening to the soothing waves and enjoying the music.
Sage Appleby
Ocean Breeze and Conversations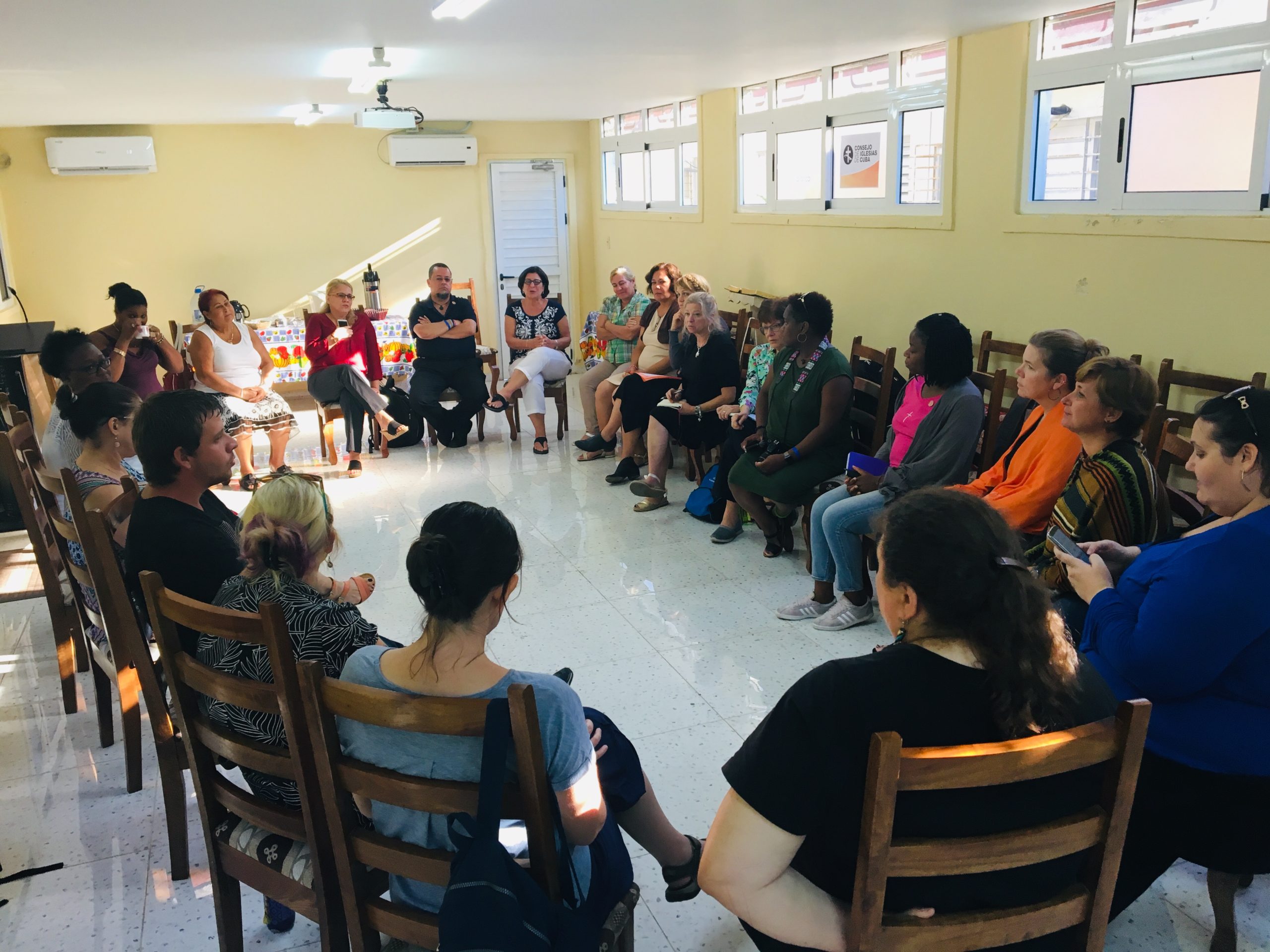 Friday, October 26
After a restful day at the beach, we left Varadero and started our journey back to Havana. The welcomed ocean breezes in our hotel lobby were left behind as we once more loaded our suitcases and climbed into our bus. Many of us were amazed at the many European tourists in Varadero. Tourism is Cuba's main industry it seems. Our trip back to La Habana went smoothly and we were all grateful for a good driver and a reliable, if hot, bus.
The afternoon continued with lunch at the Cuban Council of Churches (CCC) headquarters. We were greeted warmly by Gema Montes, the Executive Assistant to the President of the Council. We were escorted into a cool room set up for lunch. We have eaten well on this trip! The Women's Coordinator for the Council, Midiam Gomez, led us in introductions and offered a brief history and description of the work of the Council. During our meeting, we talked with women in charge of projects supported by the Council. Our conversations were rich and informative and over too soon. Although there is much need, the CCC and its member churches are in the forefront of the struggle for continued social change and awareness of various issues. We ended our time with prayer in English and Spanish and we sang together a familiar song in both languages, We Are Walking in the Light of God.
Miriam Gentle
A Day to Remember
Saturday, October 27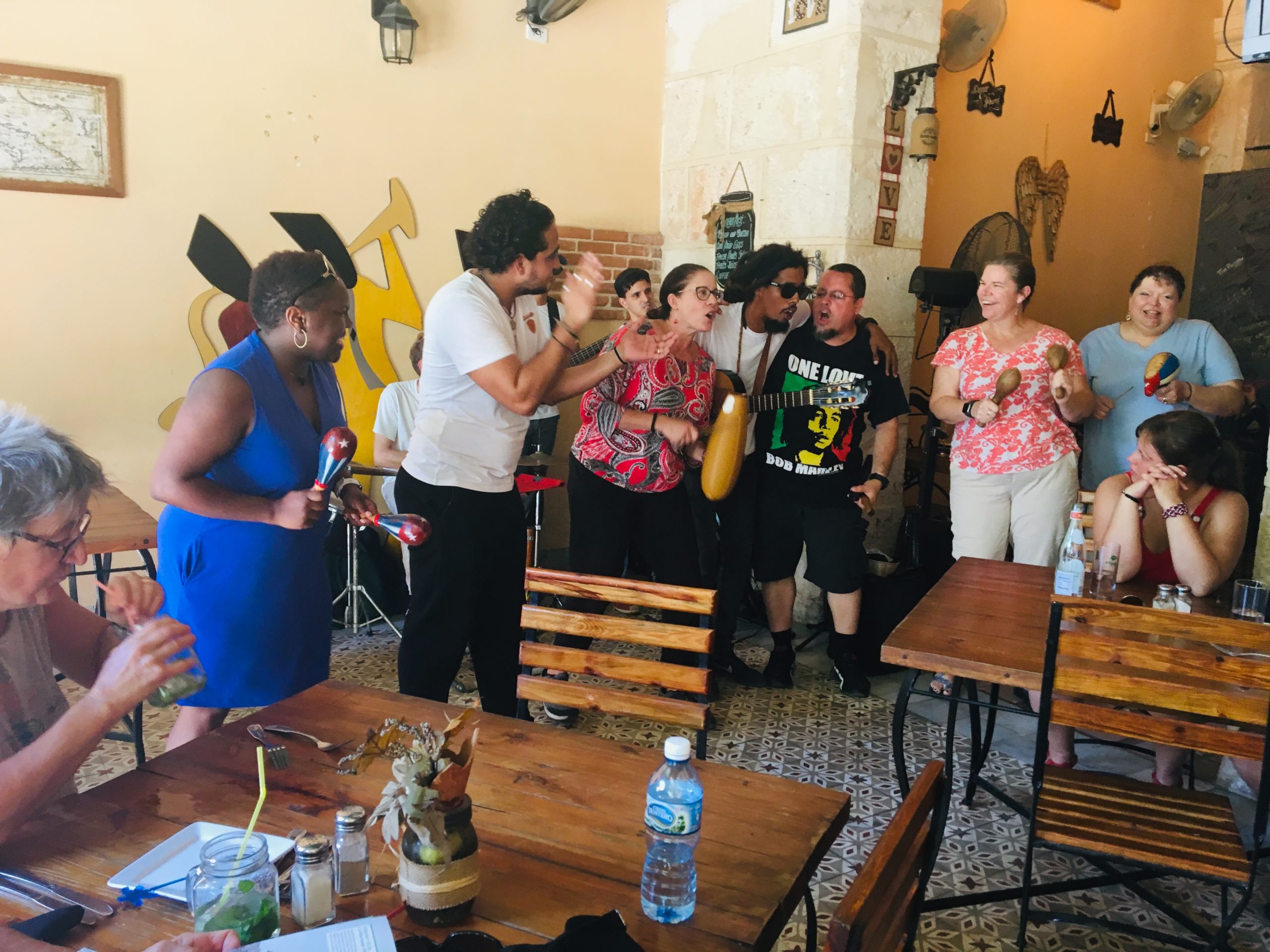 Today, we had the opportunity to tour Old Havana and there was lots of walking and learning about historical sites and buildings. We observed that many buildings were being restored due to next year's 500th anniversary of the city. We had the opportunity to marvel at the beauty of the city and take many photos. We took a break from our tour to have a delicious lunch at Mojito Restaurant, and even though the food was good, what made the place extra enjoyable was the live music. We got to play instruments with the band and some of us joined in by singing the Cuban traditional song Guantanamera.
Later, we went shopping at El Mercado where we purchased gifts and souvenirs, even a little something for ourselves. When it was time to tour El Morro Fort, Wende and I decided to sit and enjoy the view rather than walk it.
Then, came the last and most fun part of our day. We visited a community project called Muraleando (making murals). Sandor, our guide for the day and employee of the Martin Luther King Jr Memorial Center, introduced us to Victor, a spokesperson for this project. Victor gave us a very enjoyable and fun tour of the project that started with an abandoned water tank. After the tour, we had the chance to listen to two live bands and dance,too! The heart, joy, hope, and love of the Cuban people in this community was felt from the first words that came out of Victor's mouth to the goodbyes we shared after dinner. It was definitely a day to remember.
Yahayra Perez
A Day of Worship
Sunday, October 28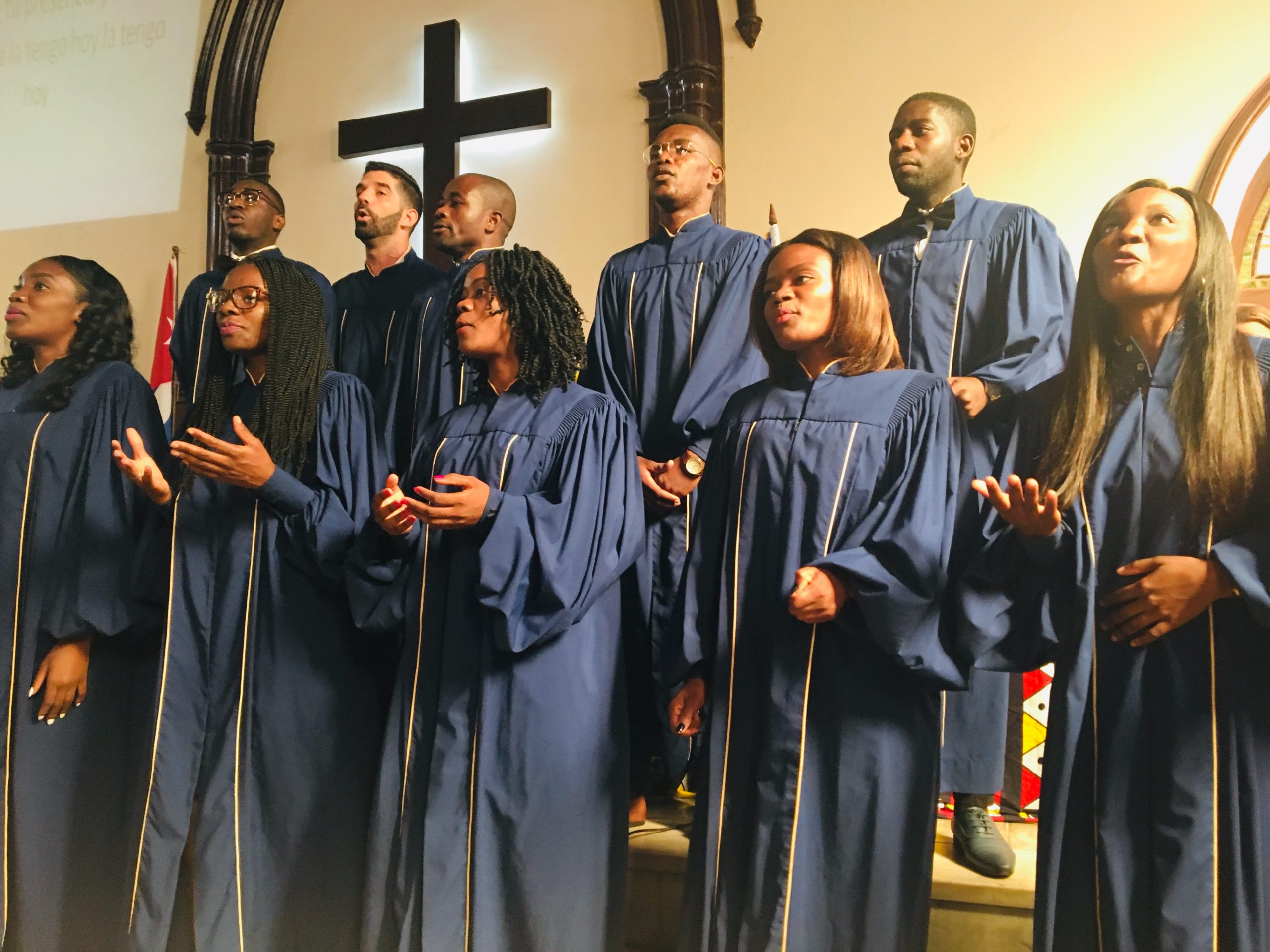 As the mother of an active pastor, I have a special place in my heart for young female clergy. We first met Liudmila Hernandez on Wednesday at the Seminary in Matanzas. She was in a class of students of various denominations who met with our group to share about the challenges of serving the growing churches in Cuba. Working on her Master's degree, she is already ordained in the Presbyterian Church.
When we arrived today for worship at the First Reformed Presbyterian Church in Havana, she was in the pulpit. With a beautiful presence and confidence in her voice, she immediately reminded me of my daughter. Although I could not understand everything she said, I was impressed by how she handled everything going on in worship: listing prayer requests, introducing visitors (there were many in addition to our group), welcoming back people who had been away, etc. She even led the congregational singing. Do all clergy in Cuba have beautiful singing voices? All the ones we have heard do!
The sermon time was shared with a young man from Africa who is a member of the church's African choir. We learned that many students from Angola, Ghana, Congo, and South Africa come to Cuba to study medicine. The Pastor took her congregation through a short history of the Protestant Reformation. And, when people came forward to give their offerings and testimonies, she received them graciously – even those who completely ignored her request to speak briefly.
Later that afternoon, she had to do it all over again, at a special concert in celebration of the African choir's fourth anniversary. I had the privilege of presenting her with a Disciples Women's scarf as a gift from our group, and she apologized in English for not being able to join us for lunch. After the concert, she hurried to our bus to offer us cold drinks in appreciation for our visit. We learned that Pastora Liudmila's parishioners and most people in Cuba have to deal with a housing shortage, economic challenges caused by the blockade impose by the United States, concerns about the new constitution, etc. I will think of Pastora this week as she heads back to the Seminary to continue her studies, and all the other clergy I know in the U.S. and elsewhere, and will praise and thank God for the work they all share.
Linda Hull
We Have Much to Learn
Monday, October 29
Since receiving the schedule of visits for the Woman-to-Woman-Worldwide pilgrimage, I was looking forward to this day of our travel. After meeting Raul Suarez, the founder of the Martin Luther King, Jr. Memorial Center at the General Assembly of the Christian Church (Disciples of Christ) last year in Indianapolis, I have been anticipating the opportunity to visit the center in Cuba. The variety of programs ranging from a social ballet class for seniors to restorative justice workshops offered by the center is remarkable.
In the afternoon, we visited a women's microcredit and domestic violence support project of the Martin Luther King, Jr. Memorial Center in a neighborhood close to the center. As a Global Ministries staff member who prepares and elaborates the descriptions of special projects, I thought I knew what this project was all about before I arrived. However, as each woman introduced herself and shared about their microcredit network, it became clear there were many more pieces to this microcredit project than I understood. Each woman we met from the project wanted to make sure our group understood that they are a family. The social connections and the opportunity to learn new skills for self-improvement were far more important than the income they receive through these new projects. I have always thought earning an income was the most meaningful purpose of each microcredit project. However, I found I had much to learn about the women's networks of the Martin Luther King, Jr. Memorial Center.
Kelsey Cameron
Different Perspective of Cuba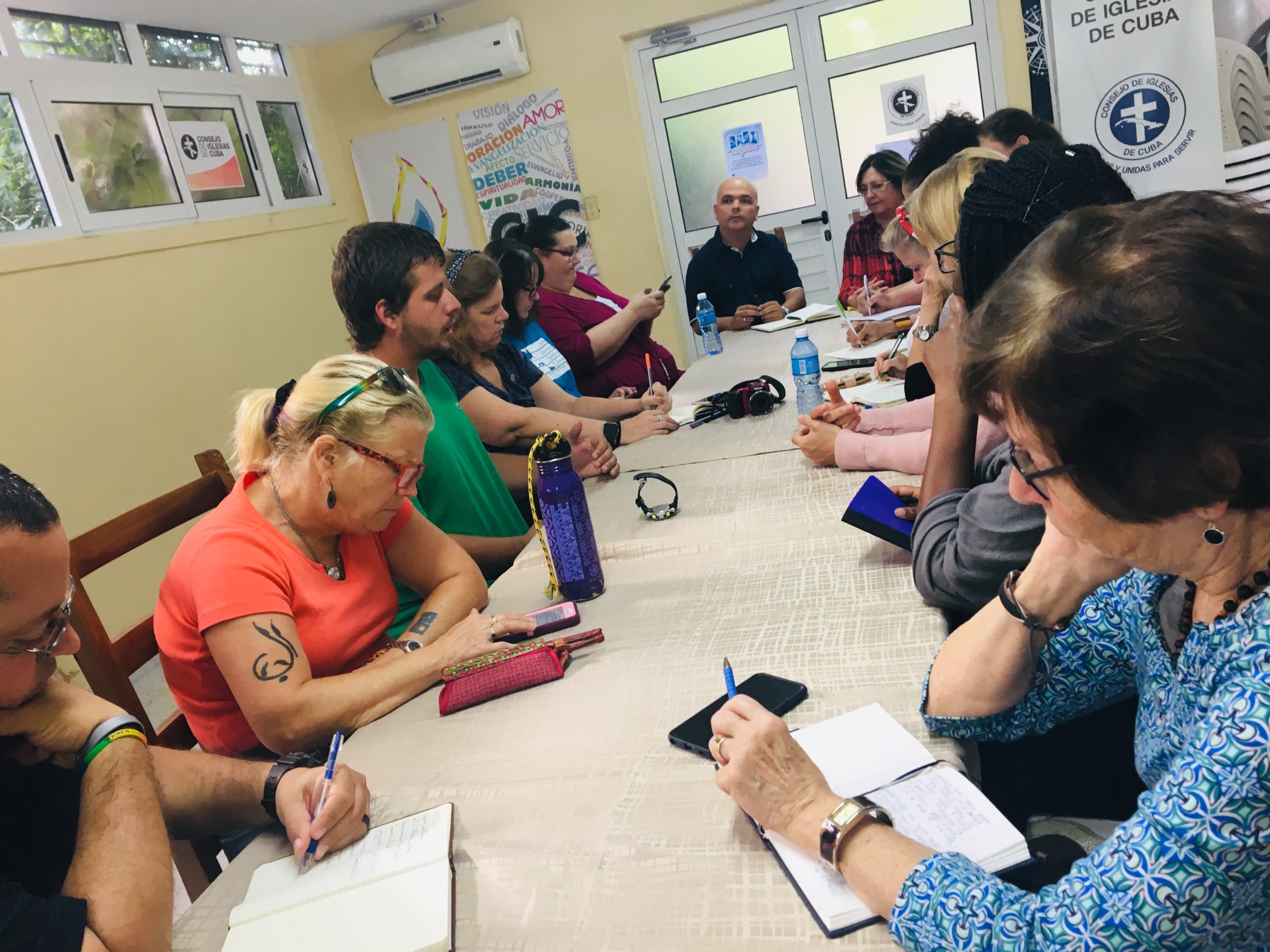 Tuesday, October 30
We began the end of our journey in Cuba spending blessed time at the Martin Luther King Jr. Memorial Center. We entered the building from the street, walked down a narrow hallway, and passed through a door marked "Salon de Talleres" (workshop room). Elizabeth, the instructor and former dance professor, stood with the door ajar and greeted us each with a warm hug and kiss on the cheek.   We were invited to sit with a group of elders during one of their bi-weekly sessions of group activities, stretching of the muscles, specifically spinal and neck; all designed to relieve tension, aid in coordination and alignment, and prepare us for salsa dancing. The time we spent dancing with the elders was one of the many highlights of the trip and interacting with them was definitely a pleasure.
Afterwards we went to lunch and then met with Antonio Santana, a Baptist Pastor and President of the Cuban Council of Churches and María de los Ángeles, an Associate of the Office of Religious Affairs.  In our conversations, we discussed politics, the community involvement in the drafting of their new constitution, and the growing contributions of the church in the communities.  These conversations provided me with a different perspective of Cuba from the inside.
Unsurprisingly to me, there were discussions on racism and colorism. I am well aware that this topic exists everywhere in the world, and even though there maybe an undercurrent of it existing in Cuba, it was lacking in the people I encountered.  Everyone I had the pleasure of meeting, whether in our meetings with partners or even on the street, were friendly and welcoming.  No matter how uncomfortable one may have been during our discussions on social topics, they were necessary and I am grateful to have been apart of it all.
Motiryo Samuel
Somos Uno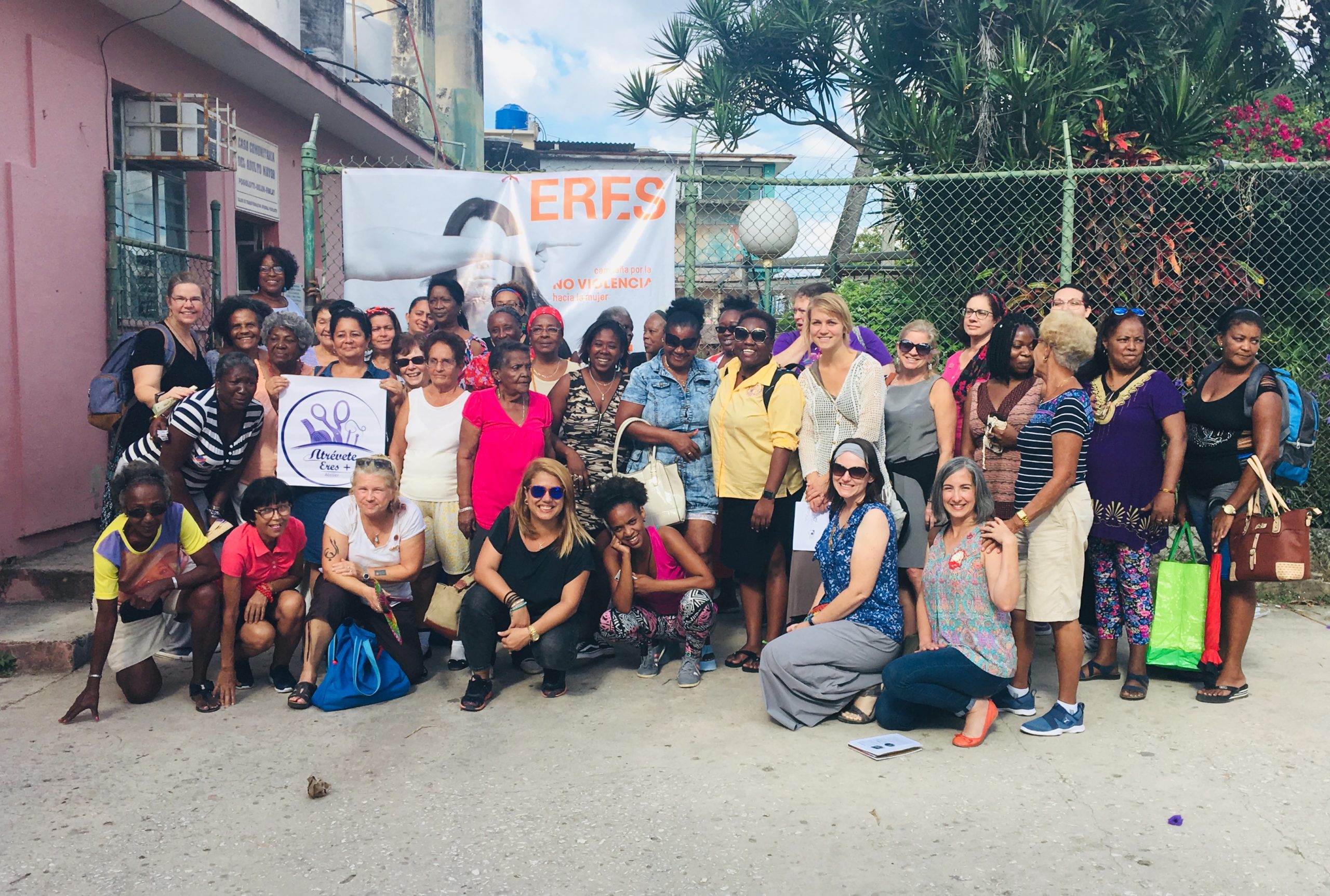 Wednesday, October 31
We have harvested the sights, sounds and new experiences of Cuba in a never-ending table set with new friends and family. Just like any family event, you just stretch your table. You add the card tables and the T.V. trays. No one is turned away and ALL are fed. What a feast it has been!
Where we expected strange new things, we encountered the familiar homey comfort of home cooked meals. There has been no room on our tables for side dishes of hate or malice. We encountered a community filled with plenty and the promise of new wine.
Our table was set for us – our meal is now one of remembrance. Our table filled with the bread of love and the cup of understanding. And now, just like Dorothy, we will tap our ruby slippers three times and say there is no place like home.
Home is where the heart is. And, I think we have left some of our hearts here in Cuba! As we go out from this place, let us be like true disciples and tell about the goodness that is Cuba. Somos Uno – Uno Somos!
Wende Bristow Barrett