Women share about their experience with the Sua microcredit project
Read about the experience of four women who participate in the Sua microcredit project.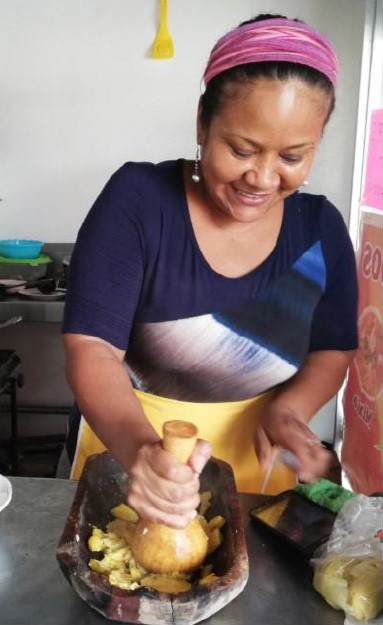 Gloria Valencia, President of the New Hope Group: We have 16 women who continue to work with commitment. Some of us are single mothers, others are widows, some are married. We are working hard and moving forward. We are not going to give up. For me and for the group, it has been a blessing from God that FEDICE has come into our lives. Three years ago there was an earthquake; it was a very difficult time. We had to go out in boats to avoid drowning. With the loan from FEDICE I started a business which is growing, I sell morocho (drink with milk and corn,) empanadas (meat turnovers), and encebollados (a fish with onion dish). The result of this project is that I am able to help my family and meet our daily needs.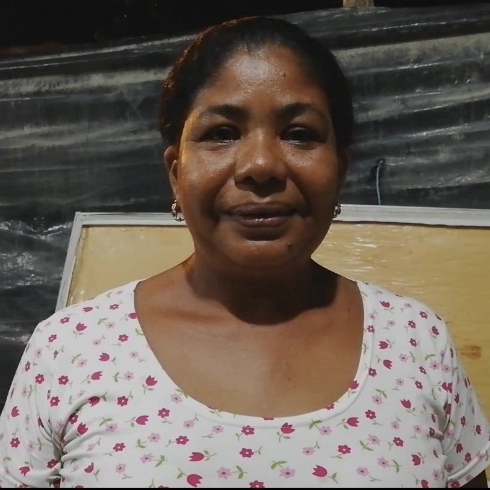 Katy Cuero Montano: I live in Sua in the Nuevo Provenir neighborhood. I am 52 years old. I belong to the New Hope organization. I have been working with FEDICE for two years. The loan I received from FEDICE I invested in increasing my business of buying and selling seafood. The loan helped me acquire equipment such as a boat and motor. We have had moments of difficulty but FEDICE helped us to continue. This loan also helped me provide for the education and food expenses of my family. Thank you.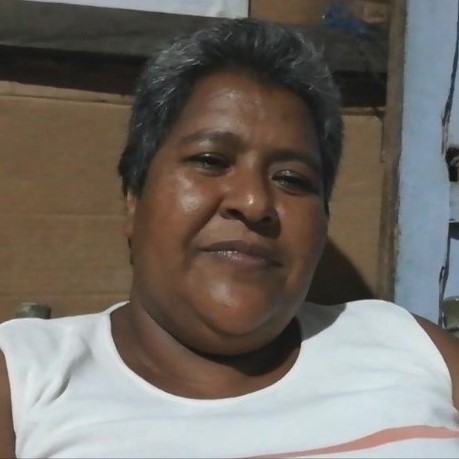 Carlina Casierra: I live in the Nuevo Sua Neighborhood; I am 49 years old and belong to the New Hope Group. We started working with FEDICE three years ago. I thank God because God has sent help to Sua in a time where we needed it most. There were many damages in Sua but God sees all the needs that we have and has sent blessings. I have used the loan to raise chickens. This has been a great help to me at times when I've needed it. The result of the project has been very good for me. I use the money made by raising chicks to support our family.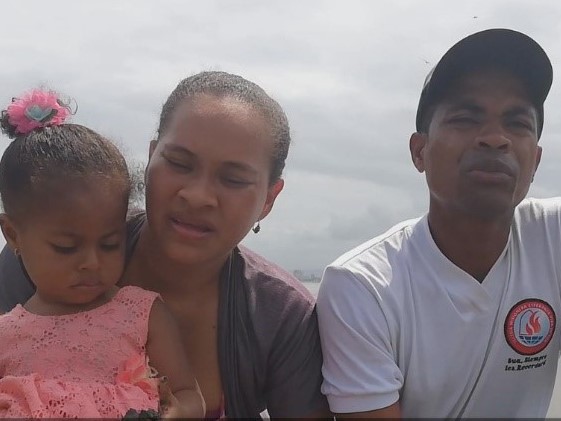 Glenda Cabezas and Moises Villalba: I remember that some time ago when FEDICE interviewed us, we were expecting our daughter. Now she is born. Her name is Glenda Cabezas. I (Moises) am 27 years old; we have been working with FEDICE for around 3 years. We currently live in Quito. By working with FEDICE we have invested in a motorcycle taxi, make handicrafts, and selling and delivering fish fillets in Quito
Read about the May 2019 Update on the FEDICE Sua Microcredit project