World Day of Prayer in Hong Kong
In early March, hundreds of women (and some men) will gather at the Chinese Rhenish Church Hong Kong for the 2018 World Day of Prayer Service. This global ecumenical movement is celebrated in over 170 countries, and Hong Kong is an active member of this international Christian women's prayer initiative.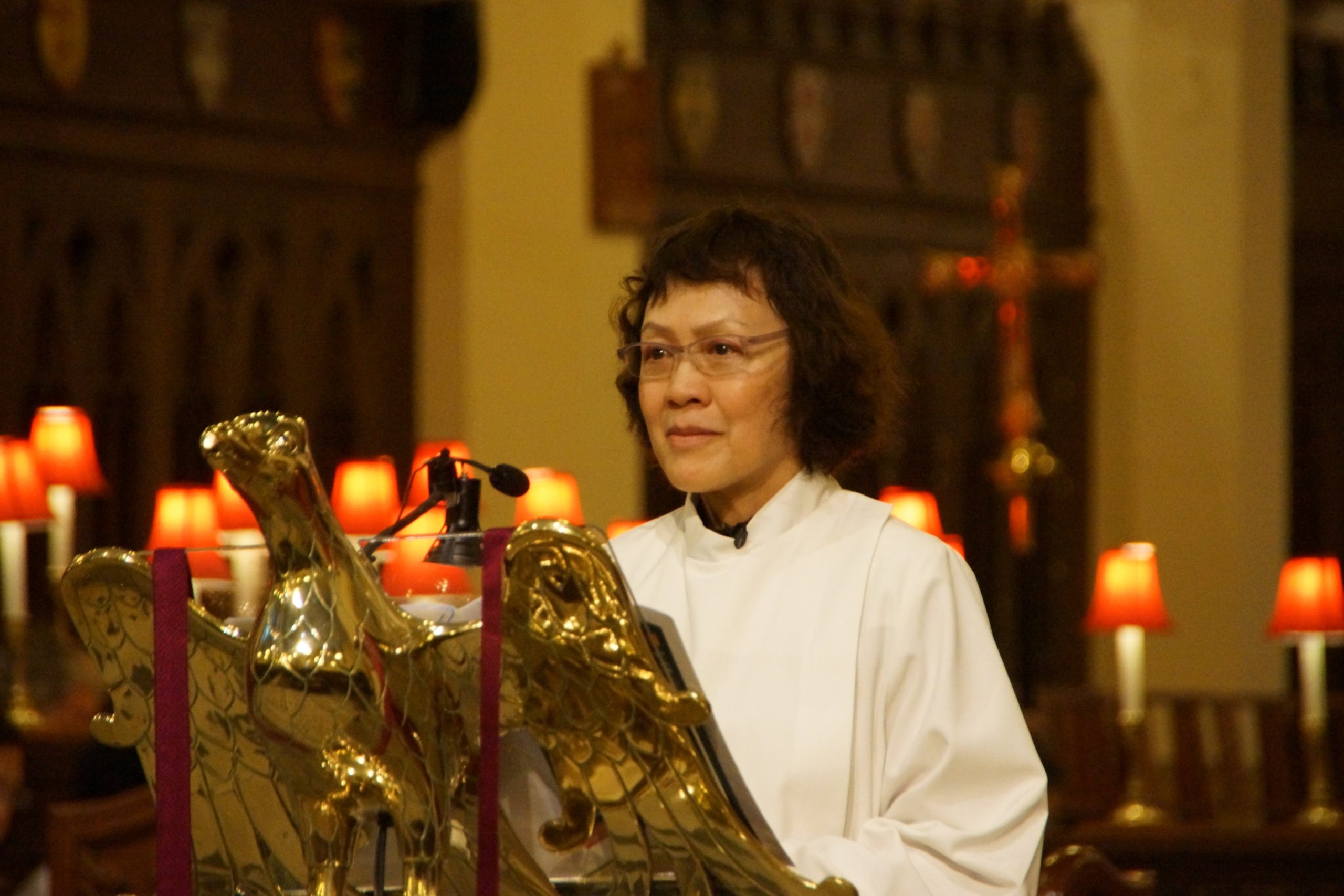 Professor Mabel Wu has been a part of Hong Kong's World Day of Prayer (WDP) for at least a dozen years. She was sent as a representative of the Lutheran Theological Seminary to join the WDP Committee, and currently serves as the Committee Chairperson. Wu believes that the World Day of Prayer is meaningful for Hong Kong churches. In many local congregations, she says, their prayer or concern focuses only on their own church. Their hearts and eyes seldom look to other countries' needs or seek to learn about other places' problems and suffering. With its focus on the situation of a different country each year, the WDP helps Hong Kong Christians engage through informed prayer and prayerful action from a global perspective.
In adapting the resources from the International World Day of Prayer, the Committee draws upon the extensive talents of Prof. Wu, a Lutheran church expert in music and liturgy. She says, "We have to contextualize the materials to the Hong Kong setting. We shape it into a more formal worship format, and then add elements like drama and dance." Creative touches such as African drummers or Malaysian dancers are possible through her connections with the international students at the Lutheran Seminary. Often there is a joint women's choir from the different denominations singing together for God's glory. One of the most moving events for her was last year's service prepared by the women of the Philippines. Wu says with so many Filipina domestic workers in Hong Kong, it was beautiful to be able to pray for these women and for their needs both at home and abroad.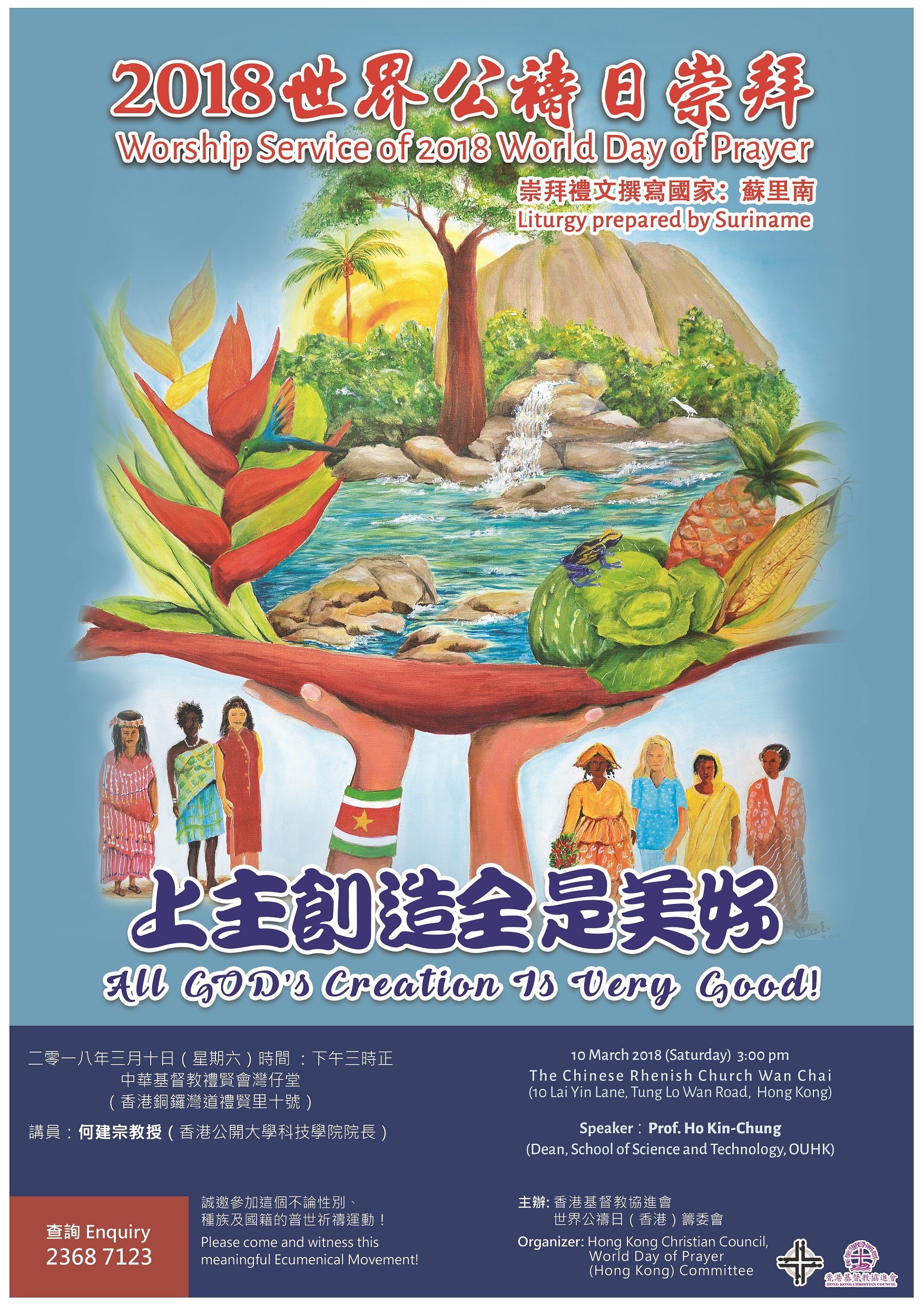 The 2018 WDP theme is "All God's Creation is Very Good!" with materials from the WDP in Suriname. Since the theme is environmental protection, the service will feature a black cloth moving throughout the sanctuary and liturgy that challenges the destruction of God's good creation. And, as usual, half the offering collected will go to the focal country, while the rest will be given to a Hong Kong charitable endeavor.
Despite the strong turnout annually, Mabel Wu says more young people need to get involved in the Hong Kong World Day of Prayer. In ecumenical tradition, the service is held in a different church each year, but some of the older participants find it difficult to travel long distances to a new venue. Nonetheless, new blood is being generated through the support of younger women to join the international meetings of the World Day of Prayer. Last year, one female pastor and one evangelist were sent to Brazil to share the life and work of Hong Kong's WDP with representatives from around the world. The need for prayer and action for peace and justice is as vital as ever, and we give thanks to God for the World Day of Prayer in every country, including Hong Kong, China!
Judy Chan serves with the Hong Kong Christian Council. Her appointment is made possible by your gifts to Disciples Mission Fund, Our Church's Wider Mission, and your special gifts.