YWCA of Palestine requests action: With Tears of Struggle, Free Ahed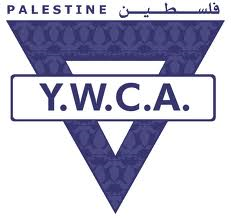 "You and your generation are courageous enough, at last to win. Your actions and courage fill me with awe and bring tears to my eyes but in accordance with your request, these are not tears of sadness or regret, but rather tears of struggle." –Bassem Tamimi, Ahd's Father
Ahed Tamimi, a 16-year-old Palestinian girl, was taken in the dead of night by Israeli soldiers on December 19, 2017. She was arrested after a video that her mother, Nariman, took went viral, showing an altercation with soldiers in the courtyard of her house on December 15, the same day her cousin Mohammed Tamimi was critically wounded by a rubber bullet in his face at the weekly protest in Nabi Saleh.
However, as her activist father put in a letter to his imprisoned daughter, it isn't about the provocation of soldiers entering our house for they have been "unwanted and uninvited guests in our home since Ahed was born. No. She stood there before them because this is our way, because freedom isn't given as charity, and because despite the heavy price, we are ready to pay for it."
She is being held in remand for the duration of the proceedings or until an indictment is filed including judgment and sentencing are over. The judge's decision to approve remand is tantamount to a conviction as the case is decided once the person is remanded rather than based on evidence.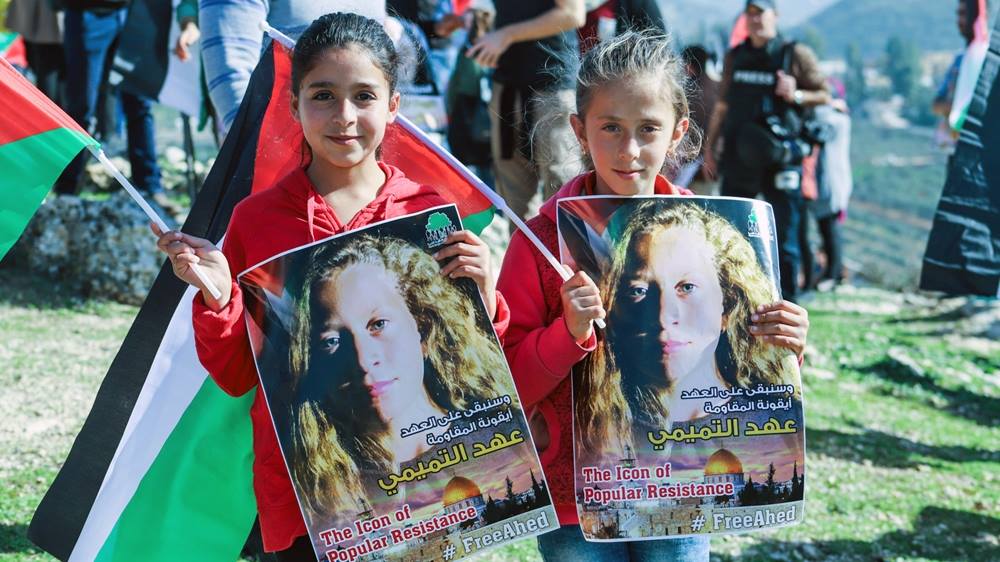 Ahed is accused of slapping a soldier and faces 12 charges in Israel's military court, which has a conviction rate of 99%. She is part of an estimate of 350 Palestinian youth being illegally detained in Israeli prisons today [an the UCC and Disciples have spoken on]. In addition to the abuse of a fair trial for minors according to testimonies gathered by the Defense of Children, Palestinian children are subjected to physical violence and torture, and generally denied the rights of children enshrined in international law.
According to James Heenan, head of the Office of the United Nations High Commissioner of Human Rights, "The Convention on the Rights of the Child is clear, deprivation of liberty of children shall only be used as a measure of last resort and for the shortest appropriate period of time, and the best interests of the child are to be a primary consideration. Clearly, the remand of Ahed and other Palestinian youth are a clear violation of rights.
In addition to Ahed's remand, her mother, Nariman, is also being detained for having posted the video. She is being charged with incitement.
So whether you see this case as a clear violation of the Convention of the Rights of the Child, and based on UNSCR2250 and the right of youth for protection in conflict and war zones, the YWCA of Palestine, asks you to wipe away your tears and stand up for Ahed and the over 350 Palestinian children held in Israeli prisons and detention centers. Please sign onto Amnesty International Urgent Appeal.
* Photo credit: Jaclynn Ashly, Al Jazeera