A Call For Protection
Written by: Rev. Victor Makari and Sara Makari, who serve the Diyar Consortium in Israel/Palestine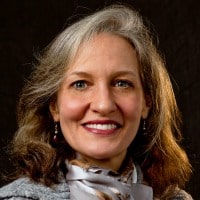 If you have been following the news, you may be aware that the situation in Israel and Palestine has been going from bad to worse. The current government, the most extreme and right-wing in Israel's history, is determined to reduce judicial power to enforce its agenda. The quality of life for Palestinians both in Israel and on the West Bank and in Gaza has never been good compared with that of Israeli Jews. There has been deteriorating steadily for decades. But now, for the first time, it is also deteriorating for many Israeli Jews.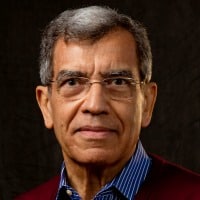 With the number of Orthodox Jews (known as the Haredim) growing as a percentage of the population in Israel, secular Jews are fearful that the country may become a theocracy. This is something to which the majority of Israelis cannot subscribe. Thus, for almost 40 consecutive weeks during the searing heat of summer, there have been massive daily and weekly demonstrations throughout the country denouncing the current government's attempted judicial coup. This tension also plays out in Palestinian society, especially as those in power in Israel are pushing further an accelerated annexation of the West Bank. Violence against Palestinians living in Israel, and those residing on the West Bank, from the Haredi and the Settler populations in Israel is at an all-time high and continues to rise according to the Israeli press. As of this writing, in 10 months there have been 192 homicides of Palestinians, several of them under the age of 18. Meanwhile, the blatant land grab continues, not to mention wanton violence against Palestinians and their properties.
Economically, things are also grim. The Israeli currency has been losing value both locally and internationally. Inflation is rising steadily as investors are moving their money abroad and many Israelis with foreign passports are deciding to leave the country permanently. Daily and weekly demonstrations reveal the anger and division in Israeli society stoked by the government's media outlets.
All of these realities and factors in Israel are compounded on the West Bank and in Gaza, which exist and must cope under the heel of Israel's military occupation.
Living here we witness and interact daily with a very depressed population. While Palestinians are glad that many Israelis are pushing back against the actions of the present government, they also say, rightly, that as Palestinians living in Israel, or those residing on the West Bank and in Gaza, they have never experienced living in a democracy since the creation of the State of Israel in 1948. In fact the population has lost rights year after year. This leads to a pervasive sense of dread, with people fearful of what the future will hold.
Amid this, the church continues to struggle while it tries to be faithful to its calling. The Evangelical Lutheran Church in Jordan and the Holy Land (ELCJHL), with whom we are serving, has limited resources. For example, this fall the ELCHJL has no money to pay teachers in its schools. Church friends, as well as others in the community, share their angst about providing for their families. Parents wonder if their children will have any kind of future here and where they might be able to go if they are able to leave. Meanwhile, it is growing harder to put food on the table, to pay rent and school fees, meet medical needs, etc. Our presence here doesn't change any of these harsh realities but is a commitment to solidarity and companionship. We are honored by the privilege of having this opportunity; and we invite you to stand with this suffering population through prayers, personal visits, by being informed of the realities on the ground in Israel and Palestine and by communicating with official representatives in the U.S. government.
Yours, in Christ's service, Victor and Sara Bailey Makari
Make a gift that support both Victor and Sara Makari's appointment
Victor and Sara Makari's appointments are made possible by your gifts to Disciples Mission Fund, Our Church's Wider Mission, and your special gifts.