Global Ministries is saddened to learn of the death of Anna G. Edmonds
August 8, 1924-August 4, 2021
Anna G. Edmonds died in Omak, Washington, on August 4, 2021, with family members by her side. Anna was born in Denver, Colorado, on August 8, 1924, to Susan Blakey Goodykoontz and Colin Brummitt Goodykoontz. She grew up in Boulder, Colorado, attended Boulder High School, and received her Bachelor of Arts in English literature with a minor in history from the University of Colorado in Boulder. Anna went on to Columbia University in New York City, where she received a Master of Arts in English Literature in 1948.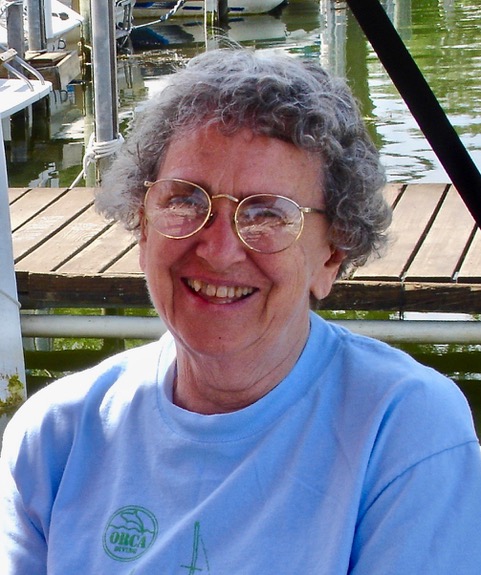 In 1949, Anna was commissioned by the American Board of Commissioners for Foreign Missions (ABCFM), a predecessor mission body of what is today Global Ministries, to serve as an English teacher at Pierce College in Athens, Greece, for a three-year term from 1949-1952. At the last minute, she was reassigned instead to teach in Turkey at the ABCFM-sponsored school for girls (Amerikan Kız Lisesi, also known as American Academy for Girls) in Üsküdar. It was during this time that Anna and William (Bill) Edmonds would eventually meet and begin their courtship.
After completing their three-year teaching terms, Anna and Bill returned to the United States in 1952. They announced their engagement soon thereafter and were married in Boulder, Colorado, in 1953. The two then moved to Canada briefly, where Bill received a Master's degree in Islamic Studies from McGill University, while Anna supported the two of them by teaching at Victoria School in downtown Montreal. In 1955, the couple returned to Turkey commissioned by the ABCFM to serve a five-year term as outreach specialists, living first in Üsküdar and then in Talas. They spent 1959-60 in New Haven, Connecticut, where Bill attended Yale Divinity School and returned again to Turkey in 1960 commissioned by the ABCFM as Mission Co-workers, spending one year in Izmir. Following this appointment and until their retirement in 1991, they both worked at Redhouse Press, the publishing division of the Near East Mission (NEM), located in Istanbul.
As an editor at Redhouse Press, Anna worked primarily on the scholarly English-Turkish Redhouse dictionaries. She was also an editor of numerous other Redhouse publications. In 1978, together with Everett C. Blake, she co-authored "Biblical Sites in Turkey," published by Redhouse, and in 1997 wrote a second book titled "Turkey's Religious Sites," covering sites of significance to a variety of religions, both modern and ancient. Her last book on the topic was a 2002 Archeology and Art Publication titled "Anatolia and Its Biblical Visionaries."
Given her expertise and her familiarity with Turkey, Anna was often asked to write articles for the Istanbul Hilton magazine. She also contributed to publications and was the editor of the monthly newsletter "Dear Friends," which featured news of the mission and articles of interest to the wider community.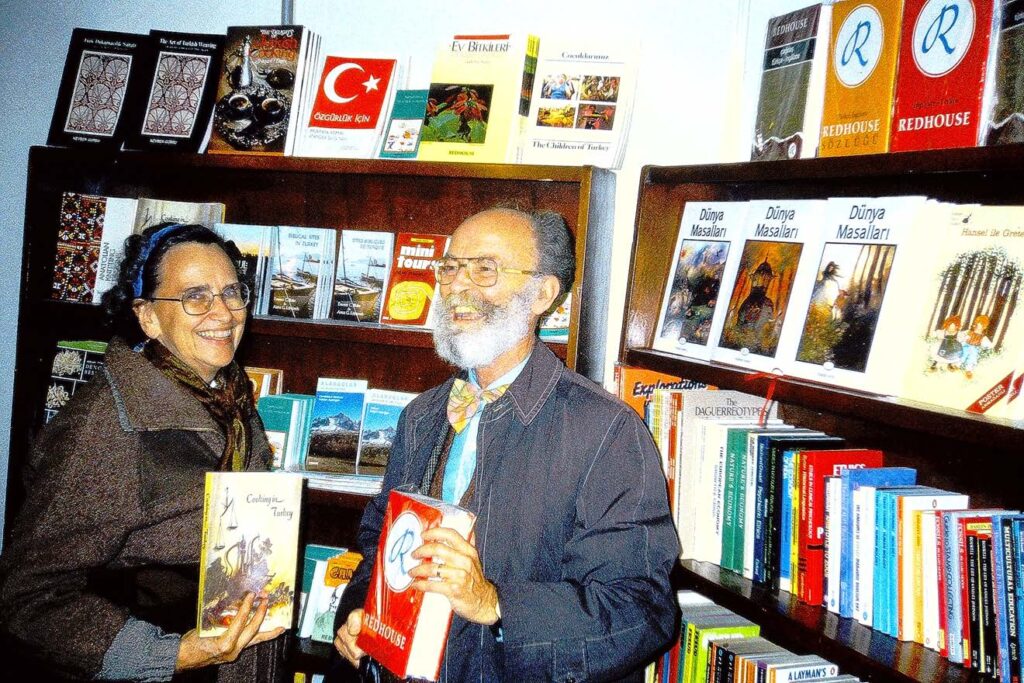 Besides their interest in Turkey's history and culture, Anna and Bill were keenly interested in the protection of Turkey's natural environment, and, during the process of creating a Redhouse series of books on nature, were brought in contact with other like-minded individuals. As a result, they both became closely involved in the work of environmentalists and together with them helped establish the Society for the Protection of Wildlife and the World Wildlife Fund, Turkey in the 1970s.
Love of music was one of the many things that originally brought Anna and Bill together, and this shared love continued throughout their lives. During their years in Istanbul, Anna was a regular member of the Dutch Chapel church and cantata choir, of which Bill was the director. Their children have fond memories of Anna and Bill taking voice lessons together around the piano at their home in Rumeli Hisar, and on Sundays unabashedly warming up their vocal cords at top volume in the car on the way to church.
When Anna and Bill retired to Bainbridge Island, Washington, in 1991, they continued their involvement in music, joining the Bainbridge Chorale and even traveling with the group on their tour to China one year. They also joined the Eagle Harbor Congregational Church and were dedicated members of the church choir as well. Besides musical endeavors, Anna's involvement in the island community included work with the League of Women Voters. True to her reputation as an avid reader, she was also a regular participant in at least four book clubs on the island.
Her work as an editor did not end with her retirement either. She and Bill were original members of the Battle Point Astronomical Association on Bainbridge Island. Anna continued to write articles for that newsletter until her 90s. During her retirement, Anna continued her work as an editor for the journal of the Department of Economics at the University of the Bosphorus, a position she held from the 1980s until 2017.
While her accomplishments and talents were many, Anna will be especially remembered for who she was, for her kindness, her openness, and her commitment to others. She had a deep love of Turkey and its people, and her dedication to multiculturalism and to Turkey is perhaps most clearly demonstrated by her role as one of the two original founding members of Sağlik ve Eğitim Vakfı (SEV, or Health and Education Foundation), established to carry on the work of the mission schools and nursing programs in Turkey and the NEM publication department. Perhaps fittingly, the acronym for the foundation is the Turkish word meaning "to love." The work of SEV continues to this day.
Anna's husband, Bill, passed away in 2009 and their family members like to imagine the two of them now happily reunited. Anna leaves behind the couple's four children and their spouses/partners and children: Colin (Bike Kurdoğlu Edmonds) and son Merrill (Melda Sezen Edmonds); Robert (Kris Cope Edmonds) and daughters Maari (Dan Meyer) and Leslie (Lee Jones) and their children Penny and Will; Susan (and daughter Sydney); and James (Vicky Minto) and daughter Süreyya Edmin.
Gifts in memory of Anna may be made to Sağlik ve Eğitim Vakfı (SEV) at https://donation.sev.org.tr/bagis.asp?bid=8 or Eagle Harbor Congregational Church, 105 Winslow Way W, Eagle Harbor, WA 98110-2511
 
Additional information on SEV can be found at: www.sev.org.tr/ and https://www.globalministries.org/partner/health_and_education/
Additional information regarding the church can be found here.
A memorial virtual memorial service is being planned and will be held over Zoom, however, a date has not yet been set. Please contact the Eagle Harbor church for more information. Condolences to the family may be sent to: Edmonds Family c/o Susan Eyre, 1084 N. El Camino Real, Suite B, #274, Encinitas, CA 92024.