Global Ministries is saddened to learn of the death of Samuel Campbell Pearson, Jr.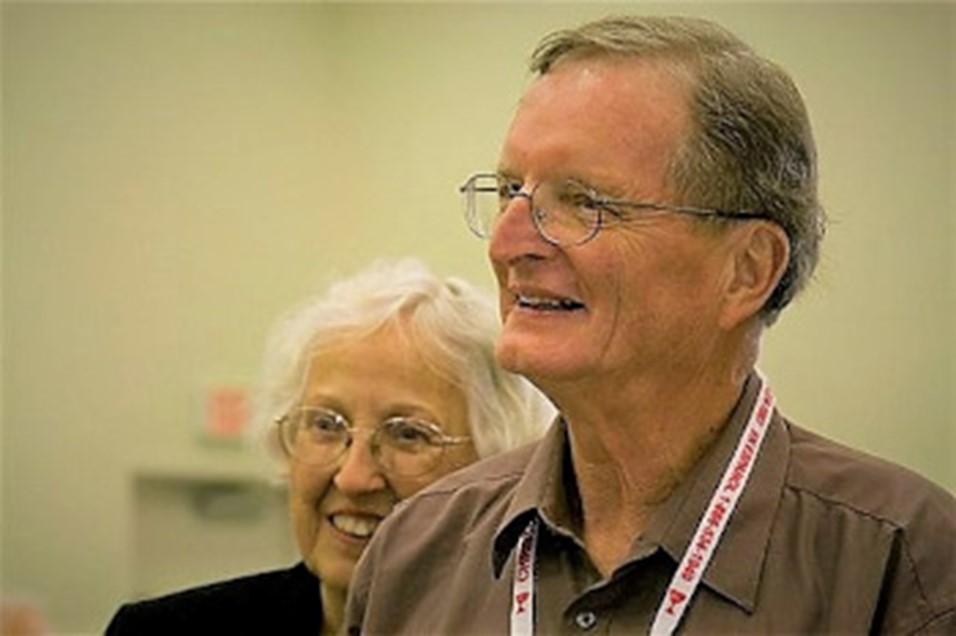 Samuel Campbell Pearson, Jr. died on June 10 at home in St. Louis; he was 91. He was born in Dallas, Texas, on December 10, 1931, the son of Samuel and Edna Pearson. In 1951, after earning his BA cum laude from Texas Christian University and at the age of nineteen, Sam Pearson matriculated to the Divinity School of the University of Chicago and the Disciples Divinity House. He earned the BD and MA degrees, and in 1964, the PhD degree. He held a commission as chaplain in the Navy and served on active duty in from 1954-56. He wrote extensively on the history of Christianity and received two senior Fulbright appointments to lecture on American History in Chinese universities. He was Professor Emeritus of Historical Studies at Southern Illinois University at Edwardsville where he taught for many years in addition to serving as Dean of the School of Social Sciences from 1983-95.
After retirement, he and his wife Mary served as mission co-workers with Global Ministries in China from 2003-2007. During his time as a mission co-worker, Samuel was a professor of Church History at the Nanjing Theological Seminary in Nanjing, China. In one of his mission co-worker newsletters, he shared: "The interest and determination of such students makes my teaching in China fascinating and rewarding. The support of the Institute by Global Ministries constitutes a significant contribution toward a better understanding of Christianity in the China of tomorrow."
Sam was an important figure in the life of the Disciples Divinity House of the University of Chicago and in Disciples higher education. He also edited Supporting Asian Christianity's Transition from Mission to Church: A History of the Foundation for Theological Education in South East Asia (2010).
He is survived by Mary Alice Clay Pearson and their two sons, William Clay Pearson of Gallup, New Mexico, John Andrew Pearson (Pamela Jorden) of Los Angeles.
Condolences may be sent to: Mary Pearson and family, 443 Westgate Ave., St. Louis, MO 63130.