Manakeesh Flatbread Recipe
The YWCA of Palestine, a Disciples and UCC partner through Global Ministries, runs a food production project in Jericho. One of their participants demonstrates how to make manakeesh, a traditional Palestinian flatbread.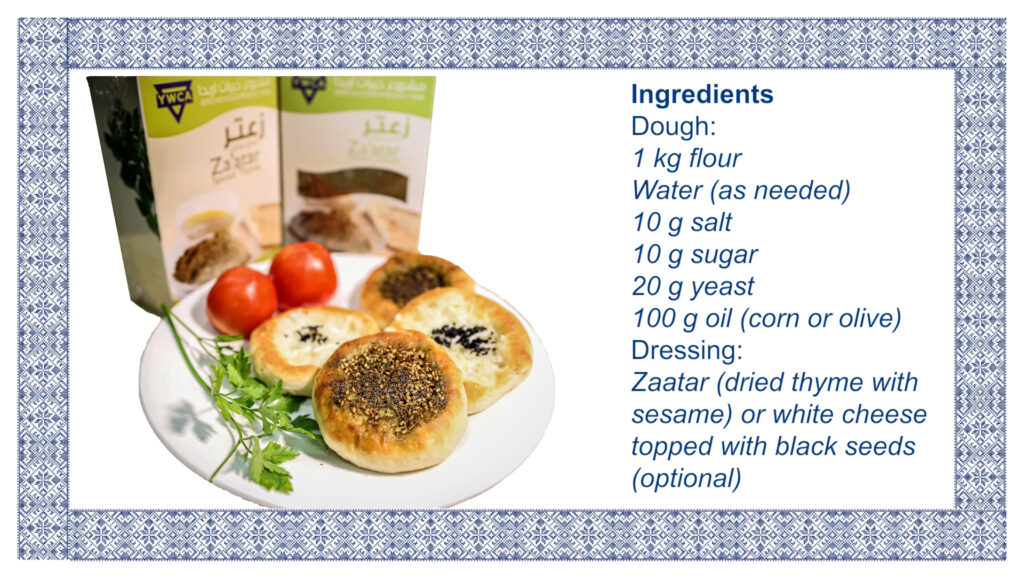 We suggest halving this recipe
1 kg flour = 8 cups
10 g salt = 1.75 tsp
10 g sugar = 2.33 tsp
20 g active dry yeast = 2.35 tbsp
100 g oil = 1/2 cup
Let rise for 15 minutes to an hour (until doubled) and then shape and bake at 375 for about 15 minutes, until they are golden brown on the bottom.