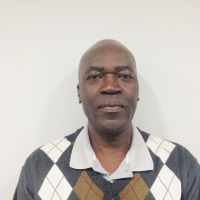 Paul Chimhungwe serves with Kgolagano College, Botswana.
Serving with: Kgolagano College of Theological Education
Kgolagano College of Theological Education is an ecumenical college founded in 1974. It is solely committed to training men and women to serve in various leadership positions in the church. The college's programs are academically challenging, inclusive, and flexible. The programmes are tailored to meet the community's training needs. Website:
Miriam and I have been teaching and training young women, men, and church workers for the rest of our lives. Being called to serve at Kgolagano College allows us to walk, listen, and share the gifts endowed in our lives with our brothers and sisters. It is a time to explore new vistas as we journey towards fulfilling Christ's great commission.
What led you to engage in this calling?
We enjoy sharing learning with our brothers and sisters in sub-Saharan Africa. Botswana has a rich culture that will enrich our desire to serve God as we share with God's servants.
Is there a passage of scripture that carries special meaning in your daily work?
As I leave for Botswana, I know God is calling me to participate in what he is accomplishing in Africa. He is working. That is why Paul says in Ephesians 3:20, "Now to him who by the power at work within us can accomplish abundantly far more than all we can ask or imagine, to him be glory in the church and Christ Jesus to all generations, forever and ever. Amen." (NRSV)
What are some of the challenges facing the people of _________, our partner, or yourself?
Botswana is one of the most politically stable countries in southern Africa, if not the entire continent attracting political and economic refugees from sub-Saharan Africa. It is a challenge for this beautiful country whose people have warm, and loving hearts.
Kgolagano College of Theological Education has financial challenges due to reduced enrollment because of Covid-19. The college is now slowly recovering from the effects of the pandemic and will appreciate your prayers.
My family is venturing into a country we are not familiar with, although we are all Africans. We are under God's guidance and pray for his care.
What is a lesson you have learned from our partner that you feel should be shared with churches in the U.S.? This area is difficult since I am still in Canada. We can give a better answer when we are in the country next year in January.
Which books have influenced your understanding of your country, work, or theology (choose 3-6):
James Cone The Cross and the Lynching Tree
Henri Nouwen The Wounded Healer
Richard Foster Celebration of Discipline
C. S. Lewis Mere Christianity
Which films that have influenced your understanding of your country, work, or theology (choose 2-4):
The War Room
Overcomer
The Passion of Christ
Paul's appointment to the Kgolagano College, Botswana is made possible by your gifts to Disciples Mission Fund, Our Church's Wider Mission, Week of Compassion and special gifts.
More from Paul Chimhungwe