Coptic Evangelical Organization for Social Services
The Coptic Evangelical Organization for Social Services shares and update on COVID-19
Begun as a literacy project in 1950, CEOSS is one of Egypt's largest development organizations, providing integrated approaches to poor communities in areas of economic, agricultural and environmental development, health care, and education. CEOSS works to improve Egyptian society through promoting community based participatory development in health, education, agriculture, environment and the economic arena; creating tools and forums that contribute to building pluralism in society; and establishing capacity building institutions targeted at development gaps; encouraging a broadened role and vision for Egyptian religious and civil institutions enabling them to constructively cope with new economic, social and political realities; creating multiple forums for dialogue to increase social and religious tolerance, contribute to democratization, and generate positive approaches to problem solving. As a Christian voice of tolerance in an Egyptian context, CEOSS works with all people regardless of gender, race, religion or beliefs. Through its various efforts, CEOSS encourages Muslim and Christian neighbors to work together toward common goals. With over 50 years of experience, CEOSS is a leader in grassroots community development, and serves as a catalyst for cooperation and capacity building among other area Civil Society Organizations.
The mission of CEOSS is to promote the sanctity, equity, and harmony of life. It seeks to contribute to the transformation of society by nurturing moral and spiritual awareness, enhancing a sense of belonging, promoting respect for diversity, addressing conflict, and advancing social justice for individuals and communities.
In 1952, the Reverend Samuel Habib, a new graduate of Cairo Evangelical Seminary, began working with Christians in a poor rural village in Upper Egypt. His objective was to increase literacy among the village residents. When he saw the interrelated needs of the poor, Rev. Habib developed a comprehensive program that included literacy, leadership training, home economics, income-generating projects and improving family relationships. The project spread to surrounding communities, and Rev. Habib started a follow-up program to train local leaders to continue the project.
In 1960, the Egyptian government officially recognized the program, and CEOSS came into being as a registered social services organization designed to serve Muslim and Christian communities alike.
CEOSS has been working in Egypt for over 50 years through exercising its vision to support its surrounding community with the following:
Poverty alleviation programs among local and impoverished groups
Community rehabilitation programs for people with disabilities
Enhancing quality of education and vocational training
Environmental care and agricultural projects
Curative and preventive health care programs
Institutional capacity building for better performance
Promotion of good governance and gender equality among public and civil society institutions
Enhancing small and microenterprises among poor individuals and groups
Increasing mutual acceptance , understanding and mutual respect among different groups of society
Increasing understanding among policy makers, media representatives, governmental officials about the concerns of poor people
Mobilizing communities towards regional peace building
Encouraging advocacy and networking for peace building
Through successive stages in its history, CEOSS developed its strategies and methods of work, seeking to empower citizens, local communities and NGOs to become an active partner in the development processes of social, cultural and economic development in order to improve the quality of life for poor communities and marginalized groups. CEOSS involves these groups in its programs and activities in areas of education, economy, health and culture to meet the challenges of life by directing them within the framework of "social restructuring."
Support this Ministry
To make a gift for this ministry online or by check use the online donation page.
100% of your gift will be directed to Coptic Evangelical Organization for Social Services
You will receive updates on the work in this area as they become available
Share in the vision of God's abundant life for all people
---
Related Content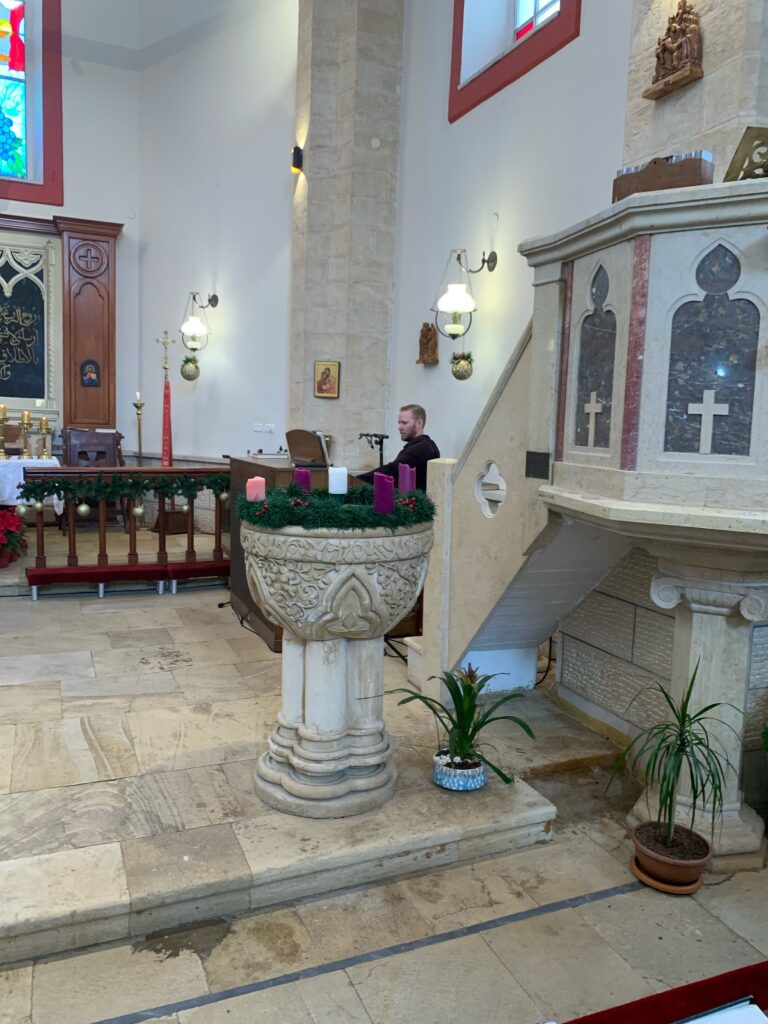 Justice is turned back, and righteousness stands at a distance; for truth stumbles in the public...
Read More