Dongsavath Youth and Children Development Center, Vientiane
The rural areas of Vientiane Capital have suffered a great deal from both external and internal conflicts. These lead to a number of social problems including dropping out of school, drug abuse and neglected children. In urban settings, negative impacts of "westernization" have a greater effect on poorer families.
The influence of neighboring countries, TV, and other forms of media alter new perceptions of happiness. Young people are becoming more materialistic and bored by their "old life". Therefore, they feel attracted by illegal behaviors such as drug and alcohol abuse, and increased crime or violence. Of the most common problems faced by them is poverty, leading to poor healthcare, nutrition and education. Currently, around 20% of the Laotian children are out of school[1].
Particularly at home, violence against women and children is still a common matter. It is seen as a private affair, like in many countries around the world, where the way a parent disciplines his/her own child falls within the parent's right of "education". On that account, cases of abuse, neglect and exploitation are normally not being reported and closemouthed. One reason for this is the strong obedience of Lao children to their parents. However statistics reveal that 74 % of all children experienced violent discipline[2].
The use of corporal punishment in schools is still common in the Lao PDR (it is not yet prohibited by the law in Laos). Factors contributing this fact include cultural attitudes which condone hitting children as the most effective way of disciplining them, coupled with the lack of training for teachers in alternative ways to manage children without resorting to this way of punishment.
The numbers of children getting roped into sexual exploitation and prostitution is rising hand in hand with increased human trafficking, with the primary destination to Thailand. The majority of the trafficking victims are girls with an age between twelve and eighteen. Roughly one third of them are believed to end up in prostitution.
DCYDA has ever since its founding tried to help children develop to their full potential and protect them from any harm. We run children development centers at four public primary schools in the Vientiane Capital area where students can gain life-skills find advice in form of contact persons or get any further assistance they need. We cooperate with the attached primary schools, to ensure for example the banning of corporal punishment. All this is run mainly by local volunteers who put a lot of time and commitment into the association.
The key element of the project is the promotion of child rights through after school activity at three child development centers (Dongsavath School, Donkoi School, Nahay School, Udomphone School) in the Vientiane Capital Area. We plan to visit each school twice holding workshops for students. However prior to that, we train the volunteers from children development center and teachers from ten schools so that they are able to assist in the workshops.
After this training is done, we will visit the schools. Our first step will be disseminating information about the four core elements of child rights:
Right to Life
Right to Freedom
Right to Participation
Right to Protection
And it has these following activities : a dream recycling center, 3 box garbage dividing stations, dream garden with composting activity, carpenter house, reading promotion with a attractive library with storytelling, reading promotion, a children world kindergarten, an educational traditional food promotion kitchen. There is a multiple activity hall that has Lao classical dance, a impressive children world, Lao textile weaving room, and mat weaving corner. One end has a big theatre stage, on the other side has four income generation art and craft activities: rock creation, paper mache, and grass picture and newspaper bag making, the rest of the big hall hold young leaders' activities like theatre, acting, music, writing, and making books. It is also used for big performances like Children's classical Ramayana that could include the whole school in the performance.
We answer key questions such as: Where do they come from? What is the content? What do they mean applied to my life? What has the government to do with it?
The next step is a role play and following analysis. Our staff / volunteers will perform a conflict situation where child rights are being violated (e.g. work versus school) – based on a realistic experience of youth / children in Lao PDR. Now the students take action: They should outline the conflict, the interests of both sides and the violated child rights. After that the participants of the workshop think about similar situations and perform them as well as explain them. By following these steps we ensure that child rights are truly understood and can be applied to one's daily life. At the end of a workshop we leave books, poster and cards behind with further information.
Another after school activity we want to conduct are radio interviews. We invite teacher , students, representatives of the Ministry of Education and volunteers from DCYDA to have a discussion about child protection. Twelve times a year on Friday we plan to be on the air.
Besides these activities we plan to make a short film with our volunteers and staff to the topic of child protection.
Objectives
1. To empower children
It is our aim to give children the feeling of security and being cared of. Knowledge is the first step towards this goal. DCYDA is always open to be contacted in conflict situations where help is needed by children.
2. To strengthen the capacity and knowledge of youth volunteers and teachers from 10 public schools
We want to train life skills which can be used on a daily basis in one's personal life. Volunteers and teachers do planning, implementing, evaluating and report writing for the project. This enables them to start child protection education on their own.
3. To eliminate corporal punishment
It's still common matter in the Lao PDR. It is our aim to show teachers alternative ways to solve these conflict situations. We promote words over action. Explain what behaviors are acceptable, which not. Listen to the point of view of children. Explain the reasons for your anger.
Outputs and Results
First of all, the staff of four children development center , the trained children benefit. We make sure that they know that they have rights and these should be protected. We empower them to gain more self-confidence. The child protection education is aimed to reach more than 3000-5000 students at 10 different schools alone through our after school activity and workshops. The radio and film can educate an even wider group.
Indirectly, the society can benefit from our work. Through involvement of parents, teacher, youth and children the projects impact isn't limited to the school. We create a sustainable community with an atmosphere of safety and sympathy. Happy children are less likely to get in any form of trouble.
Support this Ministry
To make a gift for this ministry online or by check use the online donation page.
100% of your gift will be directed to Dongsavath Youth and Children Development Center, Vientiane
You will receive updates on the work in this area as they become available
Share in the vision of God's abundant life for all people
---
Related Content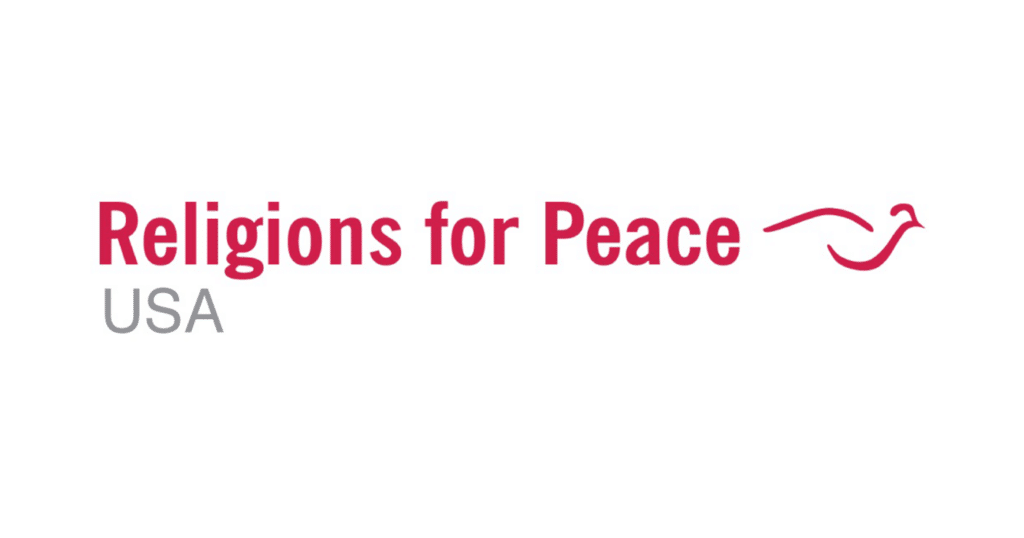 Thursday, June 27, 2023, 2pm Eastern Religions for Peace USA will be hosting a webinar...
Read More