Latin American Biblical University (UBL)
The Latin American Biblical University (UBL) has one of the largest seminary campuses in the world – spanning two continents. Based in San Jose, Costa Rica, its program of theological education is carried out in 19 Centers in 14 countries. It is widely recognized as a leading center for theological education in Latin America and the Caribbean, preparing pastors and lay leaders for the growing Christian communities engaged in witness and service throughout the region.
Their vision states that they are a Latin American and Caribbean ecumenical institution dedicated to theological education and research, connected to a network of institutions that serve churches and social movements, contributing to the construction of a more egalitarian society, human enjoyment and the practice of peace with justice from the perspectives of faith and praxis. Their mission is in contributing to the strengthening of processes for social and religious transformation through reflection and biblical-theological research. The UBL carries out its mission through participation in a theological network, based on its commitment to the promotion of equality and the participation of diversified social sectors, from the perspective of the values of the reign of God.
The original institution that is now the UBL was founded in 1923. Since 1997, the UBL has been recognized as a University by the Costa Rican Ministry of Education. It offers programs of theological study at the university level, including Bachelor and Master Degrees in Biblical Science and Theological Science as well as a Doctor of Divinity program in Biblical Studies and Theological Studies. Emphases in the UBL degree programs include its Gender and Religion Program and Theological Studies and Research in HIV/ AIDS. The UBL also offers a Pastoral Biblical Institute which provides basic ministerial training for persons who study Bible and theology at a secondary school level.
The program success of UBL has led to expansion which has led to other needs, such as more resident apartments and academic buildings, increased library expenses, and funding for scholarships (approximately $4,000 per year covers one student's expenses for tuition, room, board, books and health insurance). UBL receives work teams, study teams, and volunteers which, along with financial donations, have been instrumental in getting the new student family housing project underway as well as sustaining UBL's indigenous programs in Colombia and Peru.
Support this Ministry
To make a gift for this ministry online or by check use the online donation page.
100% of your gift will be directed to Latin American Biblical University (UBL)
You will receive updates on the work in this area as they become available
Share in the vision of God's abundant life for all people
---
Related Content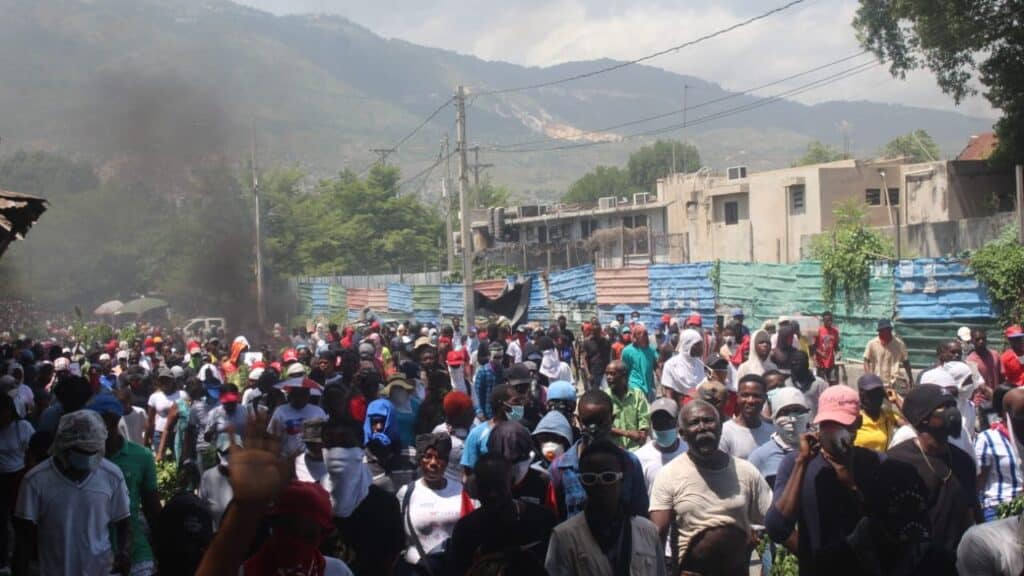 Two weeks ago, a gang group occupied the residential commune of Carrefour, where our Global...
Read More