Thomas Newton and Elma Alexander Hill Family Fund for India
India
The Thomas Newton and Elma Alexander Hill Family Fund for India was established at the request of their daughter and former mission co-worker to India, Reverend Marjorie A. Hill. The Fund lifts up the legacy of two generations of Marjorie's immediate family and their commitment to God's global mission in India that they lived out for many decades and continue today through this permanent fund. The distributions from the Hill Family Fund for India support continuing education opportunities for Indian Christian church leaders and/or professionals, and also reinforce the ministries of the Division of Overseas Ministries/Global Ministries into perpetuity.
Elma Alexander Hill and Thomas Newton Hill were sent to India in 1918 by the Christian Women's Board of Missions (CWBM), a predecessor body of the United Christian Missionary Society (UCMS), the immediate predecessor body of the Division of Overseas Ministries, today Global Ministries. Both Thomas and Elma were teachers, and they also served in evangelism. In addition, Thomas worked as administrator in several schools, the mission printing press, and for five years as field executive for the mission. The Hills served in several places in north and central India until retirement in 1956. They raised four children in India: Marilynne Hill, Marjorie Anne Hill, Thomas Newton Hill, Jr., and Helen Hill Sturbaum. The children grew up in the several areas where their parents were serving, and at Woodstock School, Mussoorie, in the Himalayan Mountains of north India, until coming to the U.S. for higher education.
Daughter Marilynne served first in Home Missions at Southern Christian Institute in Mississippi, then as an overseas mission teacher at Woodstock School (1947-1950), and then returned to ministry in the United States, most notably as the Director of the Week of Compassion offering of the Christian Church (Disciples of Christ).
Daughter Marjorie, after graduating from Phillips University and receiving her Master of Social Work degree at University of Minnesota, served as mission co-worker in India from 1951 until 1991. During her mission career, Marjorie served as social worker in areas of child welfare and healthcare, and as instructor in the Jackman Memorial Hospital School of Nursing in Bilaspur. She set up the Social Service Department at the Christian Medical College Hospital in Ludhiana then returned to central India to teach at a new Catholic School of Nursing in Kunkuri for two years. She then worked with the Voluntary Health Association of India as director of its Madhya Pradesh branch. Son Tom, an actor, was best known for his stage performances from New Haven to Seattle. Daughter Helen and her husband, Bill Sturbaum, were educators.
The vital contributions of the Hill Family for two generations to God's Christian mission in India are an important part of their family identity and, for this reason, Marjorie Hill wished to reinforce that legacy and, at that same time, provide resources for that work to continue in the future.
The Hill Family Fund for India is part of the larger endowment of the Division of Overseas Ministries and will be used to provide financial support for Indian Christian church leaders and/or professionals for experiences of continuing education, and a portion of the distributions will be used for the work of the Division of Overseas Ministries/Global Ministries in general.
Additional contributions may be made to the principal of the Hill Family Fund for India made online at https://donate.globalministries.org/onlinegiving or by check written to Division of Overseas Ministries and sent to:
Global Ministries
P.O. Box 1986
Indianapolis IN 46206
Please note "Hill Family Fund for India" on the memo line of the check, in an accompanying note, or in the Project/Partner box if giving online.
Questions regarding the Hill Family Fund for India are welcome. Please contact the Global Ministries Resource Development Office at 317-713-2555 or gifts@dom.disciples.org.
Support this Ministry
To make a gift for this ministry online or by check use the online donation page.
100% of your gift will be directed to Thomas Newton and Elma Alexander Hill Family Fund for India
You will receive updates on the work in this area as they become available
Share in the vision of God's abundant life for all people
---
Related Content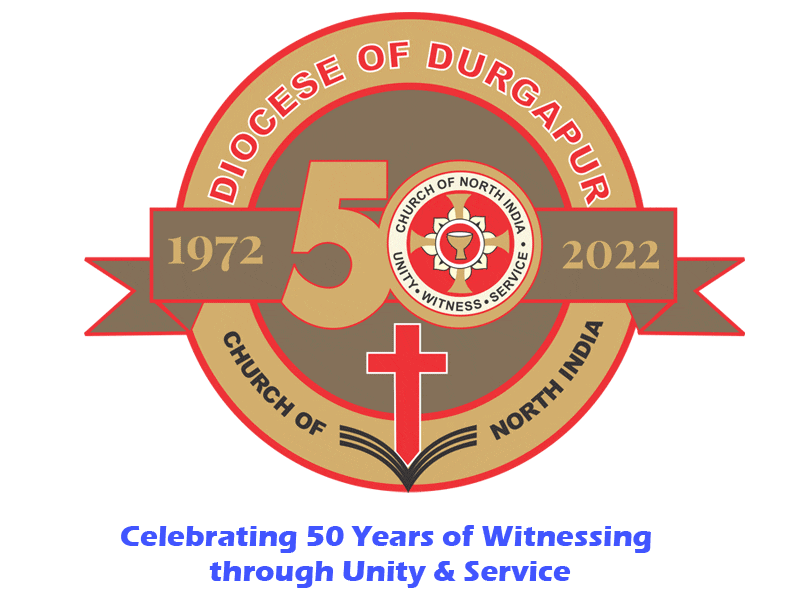 The newsletter of the Diocese of Durgapur of the Church of North India has shared its December...
Read More