Pringle Home for Children
Jamaica
Read the most recent update from Pringle Home for Children
Global Ministries partner church, the United Church in Jamaica and the Cayman Islands (UCJCI), operates the Pringle Home for Children which has been caring for boys and girls for over 70 years. It is located in Carron Hall, St. Mary. Children come to Pringle Home from situations of neglect and abuse, most having no family reference. The Pringle Home provides assistance for these abandoned, orphaned, and street children.  Some of the services offered are education, recreation, employment training, and worship services.  The Pringle Home participates in the Global Ministries Child Sponsorship Program and many of its children are sponsored by Disciple and UCC child sponsors.
Recreational activities bring the children much joy and tend to give them a temporary reprieve from the challenges of life they face on a daily basis.  The children enjoy recreational activities such as soccer, jump roping, hopscotch, and reading; others enjoy listening to music, braiding and decorating each other's hair, and painting each other's nails.
Since the Pringle Home already experiences many challenges in meeting just the basic needs of the children, not many resources are available to provide for recreational activities.  The Pringle Home is in need of acquiring new recreational equipment, books, and supplies so that the children can play and enjoy these activities and each other's company as their schedules and time permits.
Gifts to strengthen the Pringle Home's recreational programs are welcome to Global Ministries.  Another means of supporting the initiatives of the Pringle Home is to become a child sponsor by providing $25 per month to the Child Sponsorship program for support of a specific child who participants in the Pringle Home.
June 2017
In September 2016, Pringle Home for Children, a Global Ministries Child Sponsorship partner, celebrated its 94-year anniversary. The Pringle Home is a ministry of the United Church in Jamaica and the Cayman Islands (UCJCI), and the oldest privately-owned and managed home for children from challenging circumstances in Jamaica.
Anniversary celebrations for their 94th year included a Prayer Breakfast, a Fun Day, and a Thanksgiving Service held September 11. Several past residents of the Home, who live both locally and abroad, were in attendance. A luncheon sponsored by the past residents was held after the service. They also presented a chiming clock to the Home, replacing the one which was there during their time.
The Pringle Home is located in a remote mountainous section of Carron Hall, St. Mary, Jamaica. Pringle Home provides accommodation and support for children, who arrive from a variety of backgrounds including orphaned, abandoned, or children living on the street. Services offered through the Home include education, recreation, employment training, and worship services. Pringle Home is home to nearly 30 children, and the majority of current children are girls.
Many of the children are continuing to do well in school. In 2015, ten residents were top academic achievers in their classes at the Carron Hall and Guy's Hill High Schools. A special function was held at the Home to celebrate their success. Additionally, nine residents were selected and trained to be student leaders at the Carron Hall High School where they are serving in the roles of Peer Counselors, Student Council Representatives, Form Captains, and Assistant Prefects. Two residents also participated in the St. Mary Fire Brigade Quiz representing Carron Hall High School. They placed third in the parish.
Beyond focusing on their education, residents are engaged in self-help projects and operate a farm on the property. Recently resuscitated, the farm enables the Home to be self-sufficient. So far, the farm produces potatoes, chickens, pigs, and goats that the Home is able to sell.
Global Ministries thanks all who support children at the Pringle Home for Children through the Global Ministries Child and Elder Sponsorship program.
Support this Ministry
To make a gift for this ministry online or by check use the online donation page.
100% of your gift will be directed to Pringle Home for Children
You will receive updates on the work in this area as they become available
Share in the vision of God's abundant life for all people
---
Related Content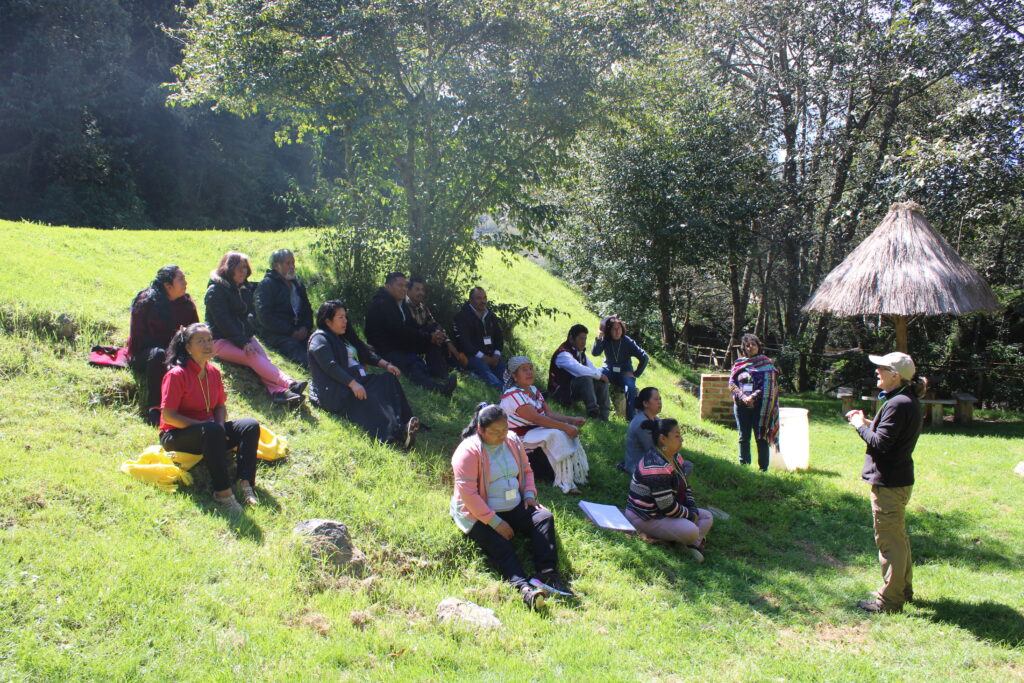 Elena Huegel serves with the Intercultural Research and Studies Institute (INESIN) in Mexico. A...
Read More