Pray with Colombia, September 11, 2022
Lectionary Selection:  1 Timothy 1:12-17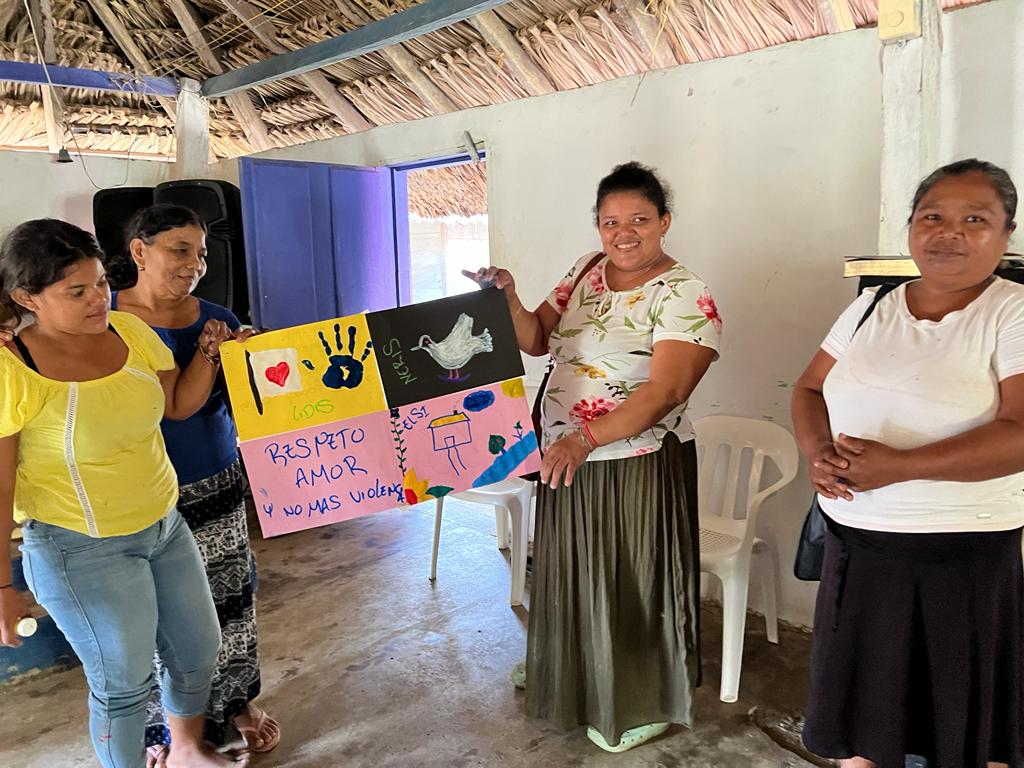 Prayers for Colombia  
God, who is mother and father, who always sees the good in each of us just as you did with Paul despite his past, today I want to thank you for your undeserved favor and mercy for each woman of Colombia.
Despite poverty, gender gaps, violence, abuse, corruption, and many other things that affect women, you strengthened them and considered them trustworthy for your service. And your grace is poured out upon each of them with abundance.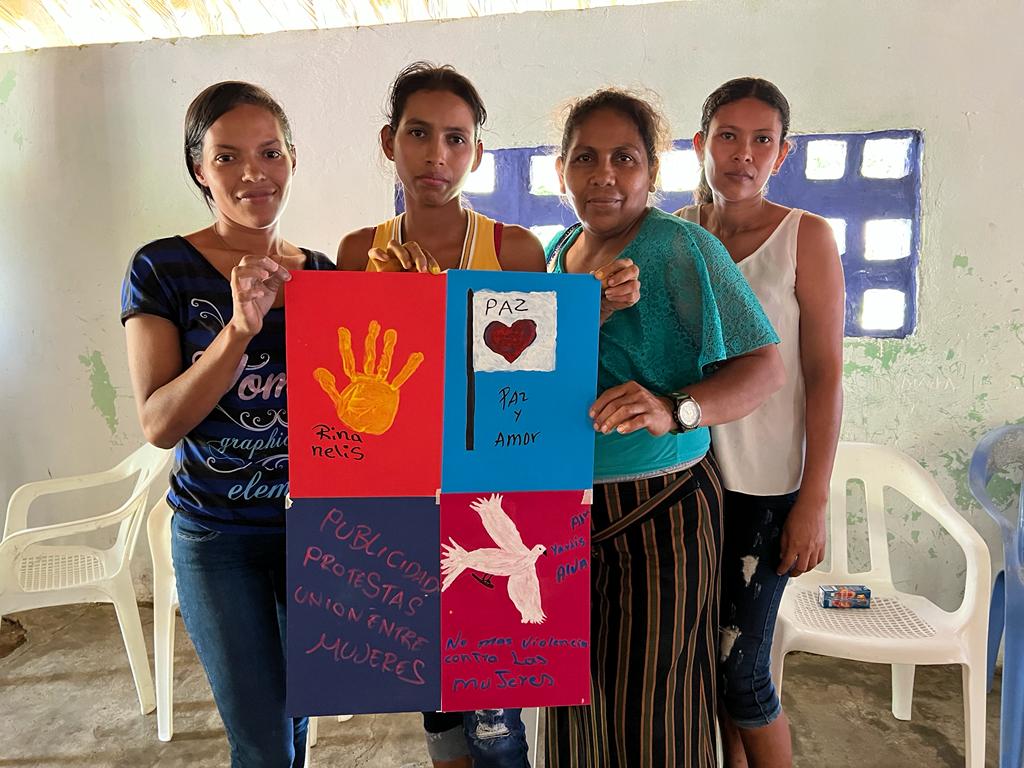 But today, I want to ask your blessing upon each woman who builds peace and a better world from their territories. May you care for and deliver them from evil, granting them the opportunities, attention, and support they need and deserve throughout their lives.
I also ask that the new government would help build a new society that is more just and egalitarian for each one of Colombia's people.
"Therefore, to the eternal, immortal, invisible King, to the one God, be honor and glory forever and ever. Amen."
Mission Stewardship Moment from Colombia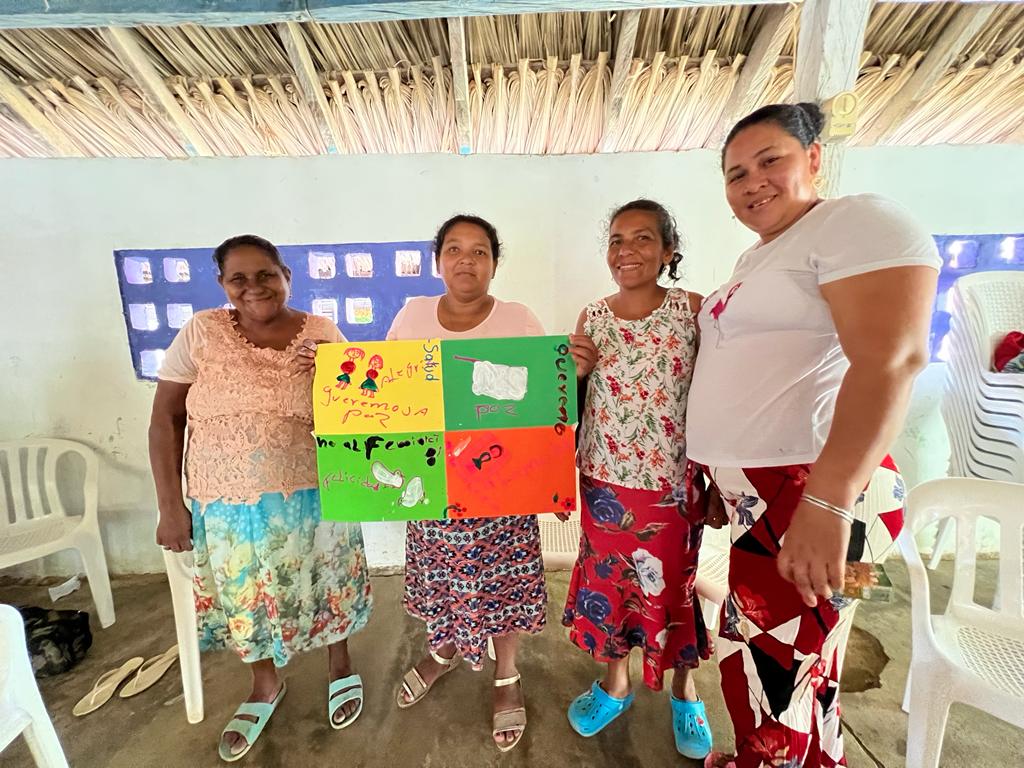 To get to the village of Nuevo Paraíso in the municipality of Tierralta, Córdoba, you must travel three hours by motorcycle on unpaved roads, over mud and rocks, and cross three rivers. However, although the road is inhospitable, the view and panorama, the sun, the breeze, the birds, the cattle, and the extensive greenery of the trees on the Colombian plain's horizon declare the Lord's greatness.
Our job is to accompany women and their families in peacebuilding, justice, and reconciliation processes from a gender perspective. But how to talk about this in a context that for years has been so violent, where you must ask permission from the armed groups in the area to access and participate in their midst?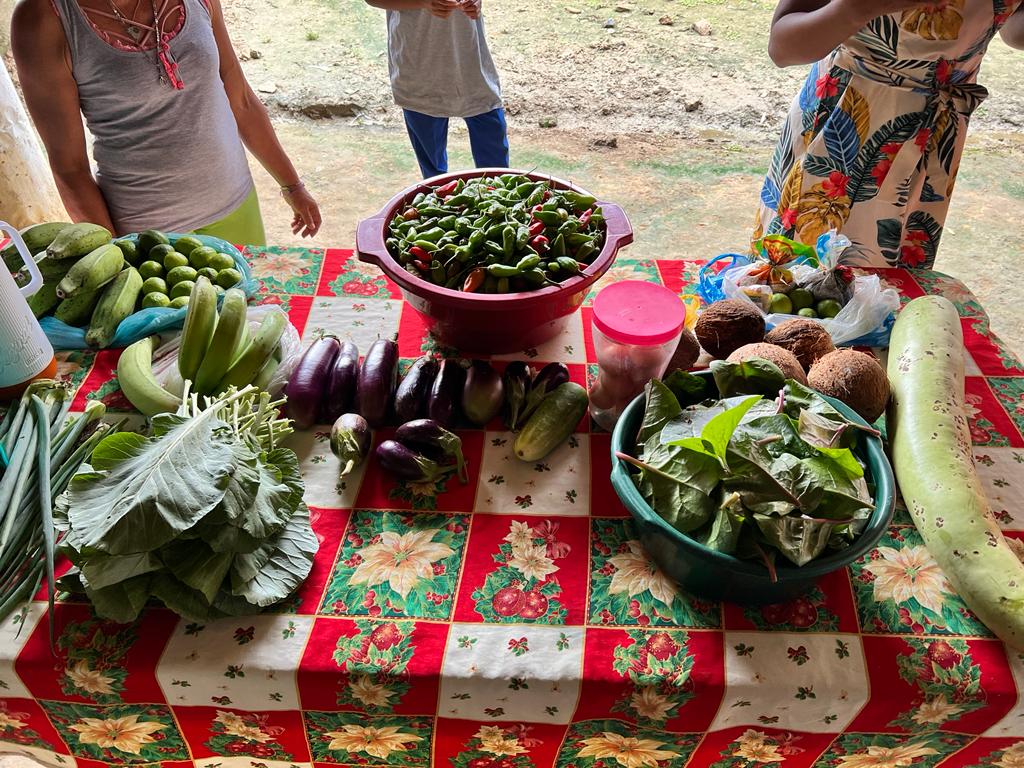 When we arrived, a group of women were waiting for us, motivated to train on human rights, violence against women, and how to stop it. After the workshops, we had the opportunity to visit the projects of home gardens and laying hens developed between 2020 and 2021. From their produce, they gave us oranges, chili peppers, and lemons to bring with us to Bogotá. The woman pastor told us that they had to distribute the laying hens among the women of the project so that each one could have their income of egg feed when it rained, and the road did not allow them to reach the garden in the church. Despite the circumstances that seem to delay their hope, they mobilize and give thanks to God, who has given them mercy, strengthens them, and considers them worthy of their ministry.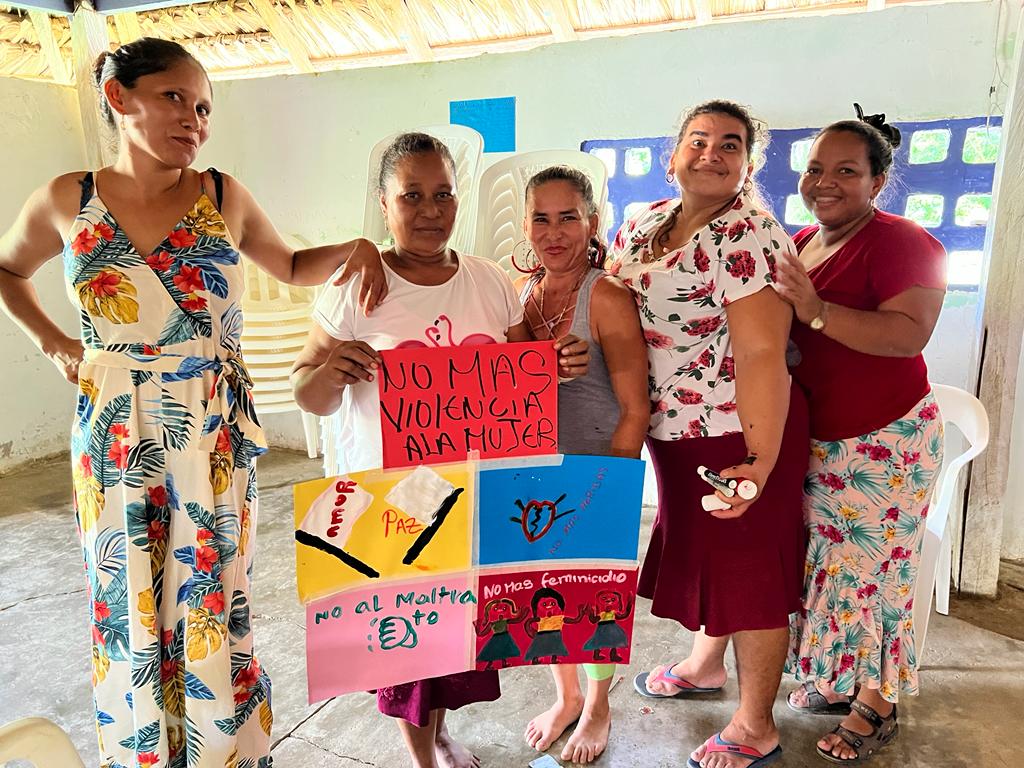 The apostle's words come to life in them and their project by declaring that "… the grace of our Lord poured out upon me abundantly, along with the faith and love that is in Christ Jesus."
Prayer and Mission Moment by Xiomara Cintrón-García
Mission Partners in Colombia
Global Ministries Mission Co-worker in Colombia:
Xiomara Cintrón-García serves with Justapaz in Colombia. Her appointment is made possible by gifts to the Disciples Mission Fund, Our Church's Wider Mission, and your special gifts.
Make a gift that supports the work of Xiomara
En Espanol
Prayers for Colombia
Dios que eres madre y padre, que siempre ves lo bueno en cada uno de nosotros tal como lo hiciste con Pablo a pesar de su pasado.
Hoy te quiero dar gracias por tu favor inmerecido y tu misericordia para cada una de las mujeres de Colombia.
Que dentro de la pobreza, las brechas de género, la violencia, el maltrato, la corrupción y muchas otras cosas más que afectan a las mujeres tú las fortaleciste y las consideraste dignas de confianza para tu servicio. Y tú gracia se derramó sobre cada una de ellas con abundancia.
Pero hoy te quiero pedir por cada una de estas mujeres que desde sus territorios luchan por la paz y un mundo mejor. Que seas tú cuidandolas del mal y permitiéndoles que tengan las oportunidades, atenciones y el apoyo que necesitan y merecen a lo largo de su vida.
También quiero pedir por el nuevo gobierno para que sea capaz de construir una nueva sociedad que sea más justa e igualitaria para cada uno de los colombianas (os).
"Por tanto, al Rey eterno, inmortal, invisible, al único Dios, sea honor y gloria por los siglos de los siglos. Amén."
Mission Stewardship Moment from Colombia
Para llegar a la vereda de Nuevo Paraíso en el municipio de Tierralta, Córdoba hay que recorrer tres horas en moto por carreteras no pavimentadas, sobre fango y piedras, y cruzar tres ríos. Sin embargo, aunque la carretera es inhóspita, la vista y el panorama declaran la grandeza del Señor: el sol, la brisa, los pájaros, el ganado y el verdor extenso de los árboles sobre el horizonte del llano colombiano.
Nuestro trabajo es acompañar y preparar a mujeres y familias para la construcción de paz, la justicia y la reconciliación, con perspectiva de género. Pero ¿cómo hablar de esto en un contexto que por años ha sido tan violento; donde hay que pedir permiso a los grupos armados de la zona para poder entrar y participar de los procesos de acompañamiento?
Al llegar, un grupo de mujeres aguardaba por nosotras, motivadas a capacitarse sobre DDHH, las violencias contra la mujer y cómo detenerlas. Luego del tiempo de trabajo, tuvimos la oportunidad de visitar los proyectos de huertas caseras y gallinas ponedoras desarrollados entre 2020 y 2021. Del huerto nos regalaron hortalizas, naranjas, ajíes y limón para traer con nosotras a Bogotá. Nos cuenta la pastora que tuvieron que repartir las gallinas ponedoras entre las mujeres del proyecto para que cada una pudiera tener su ingreso de alimento de huevos cuando lloviera y la carretera no les permitiera llegar al espacio localizado en la iglesia. A pesar de las circunstancias que parecen impedir su esperanza las lideresas se movilizan. Por ello, dan gracias a Dios quien tiene misericordia, las fortalece y considera dignas de su ministerio.
En ellas y su proyecto las palabras del apóstol cobran vida al declarar que "… la gracia de nuestro Señor se derramó sobre mí con abundancia, junto con la fe y el amor que hay en Cristo Jesús."