Pray with Ghana, February 12, 2023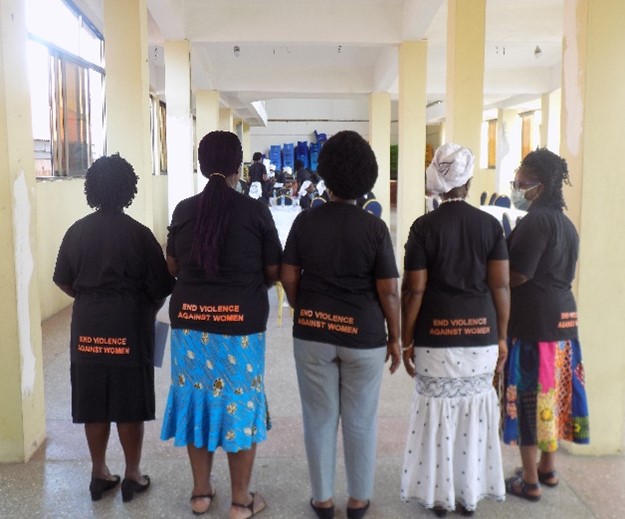 Lectionary Selection: Matthew 5:23-37
Prayers from Ghana
Our dear Father, we lift up Ghana unto your throne of grace, offering appreciation for the resources you endowed us with.
We are grateful for the gold, bauxite, oil, beautiful beaches, vast forest, flower, and fauna, among others. We thank you, particularly for your grace and mercy that has protected us since independence in 1957, even though it has been a difficult journey. You have sustained us through all the coup d'états until the 4th Republic, which has seen stability since 1992. We are grateful for your presence in all our elections, even the chaotic ones when we were all on edge. Lord Jesus, we thank you.
As we go through our daily struggles, you have always remembered us. We ask for your guidance for peasant farmers, who are mostly women without access to technology and loan facilities to improve their lot. We are praying for all children but particularly those who are in the rural setting and have limited access to the necessities of life. We pray for all trafficked children and women who are abused physically, psychologically, and emotionally. May you give them peace.
We pray particularly for girls who are used on farms, fishing, and illegal mining, asking for your grace to lead us as we seek to liberate them. Grant us your favor in this endeavor.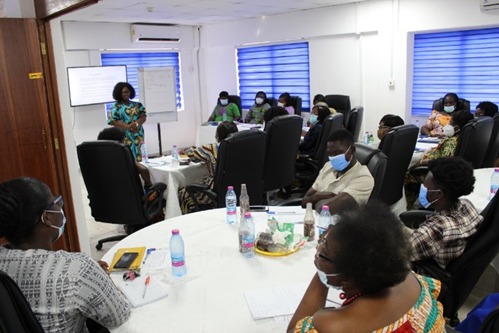 Lord, we come before you in all humility, requesting you to have mercy on all leaders, especially political, religious, traditional, and other duty-bearers. May you give them knowledge, direction, and wisdom as they seek ways to help the citizens of the country.
We are at this time praying particularly for the restoration of our ailing economy, a response to food insecurity and extreme poverty. The political environment is charged as parties prepare to elect their flagbearers and representatives to parliament. Lord, please help us to choose the right persons who will serve your people.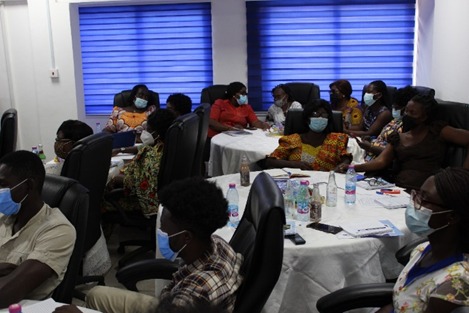 Lord Jesus, we pray for the Christian Council of Ghana and the Evangelical Presbyterian Church of Ghana as they begin the year 2023. Help them to develop good action plans that will help your people. Enable them with the needed resources to be able to carry out the needed advocacy and effective service provision for your people at all levels. We trust that you are always with us. Amen
The steadfast love of the Lord never ceaseth,
His mercies never come to an end,
They are new every morning; great is thy faithfulness, O Lord God. (Lamentations 3:22-23)
Mission Moment from Ghana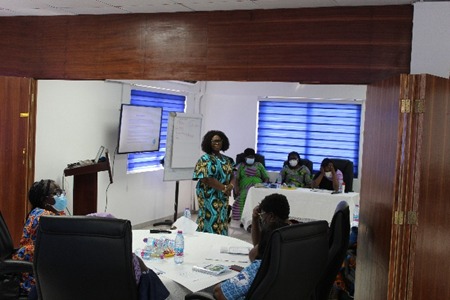 The Christian Council of Ghana (CCG), with support from Global Ministries, provides capacity-building support for Women Leaders on gender-based violence and the promotion of Human Rights. Women Living with HIV & AIDS and mothers of trafficked rescued children are also supported with nutritional provisions, especially during Christmas and other festive periods. It is helpful and brings some joy to orphans and vulnerable children.
The capacity-building program has enhanced the knowledge base of women leaders in the churches and equipped them to lead women's groups in effective discussions about gender justice. We developed a manual entitled "It Rains In the Church Too," which addresses issues of gender equity and equality and promotes women's rights. Negotiating skills are also taught as part of the training. The most important aspect is the contribution of church women in the discussion of the Domestic Violence Law and its implementation. Most CCG member churches have developed their gender policies.
Partners in Ghana
Make a gift to support the work of the Christian Council of Ghana