Pray with Lebanon, June 6, 2021
Lectionary Selection: Mark 3:20-35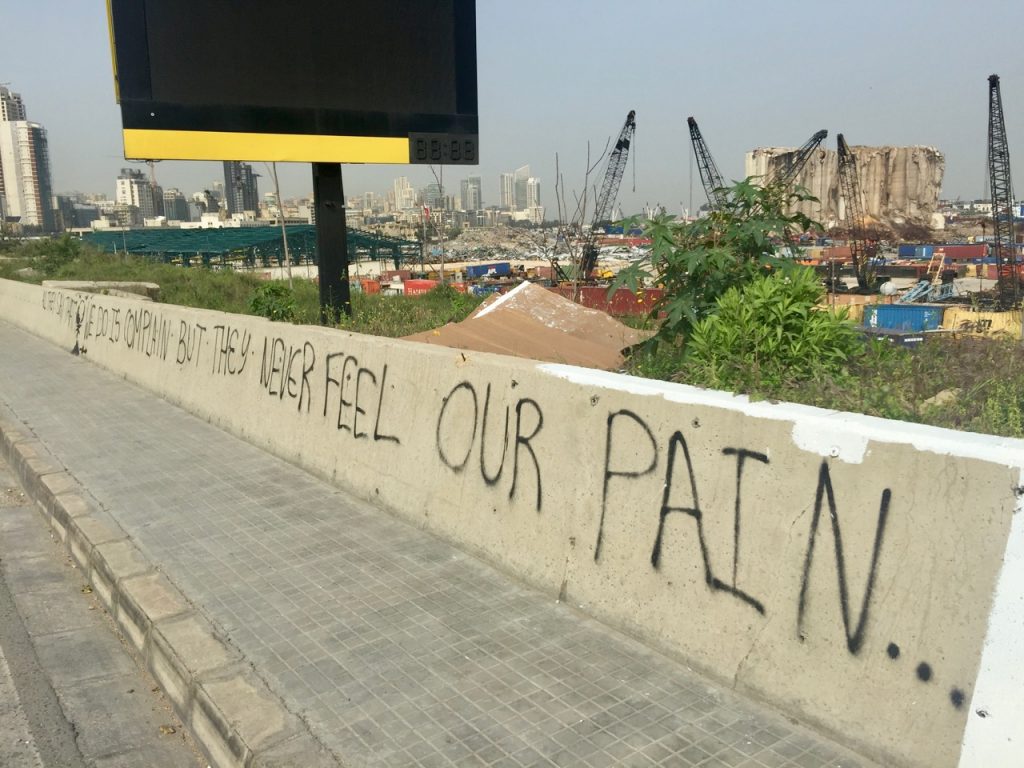 Prayers for Lebanon
Dear God, in our fallen world, in which so much continues to fall apart yet more, how tempting it is for the people of God to point the finger at others and call them the enemies of God. How simple it is to assume that others are in the wrong, and how common is our self-assurance that we have grasped what is right and true. But truth and justice belong to you alone, because you alone exercise them with mercy. We lift up Lebanon today as it suffers setback after setback, and its people continue to fall deeper and deeper into misery and hopelessness. In your justice and mercy correct Lebanon's leaders, and renew the people's hope. You alone can strengthen the church to be the witnesses you need in this land, as the common people endure wave after wave of disaster. May your church join hands with many others in reaching those in need, and in seeking the good of all – sisters and brothers, mothers and fathers, children who do the will of God, as Jesus lived, and for which he laid down his life. In Christ's name, we pray, Amen.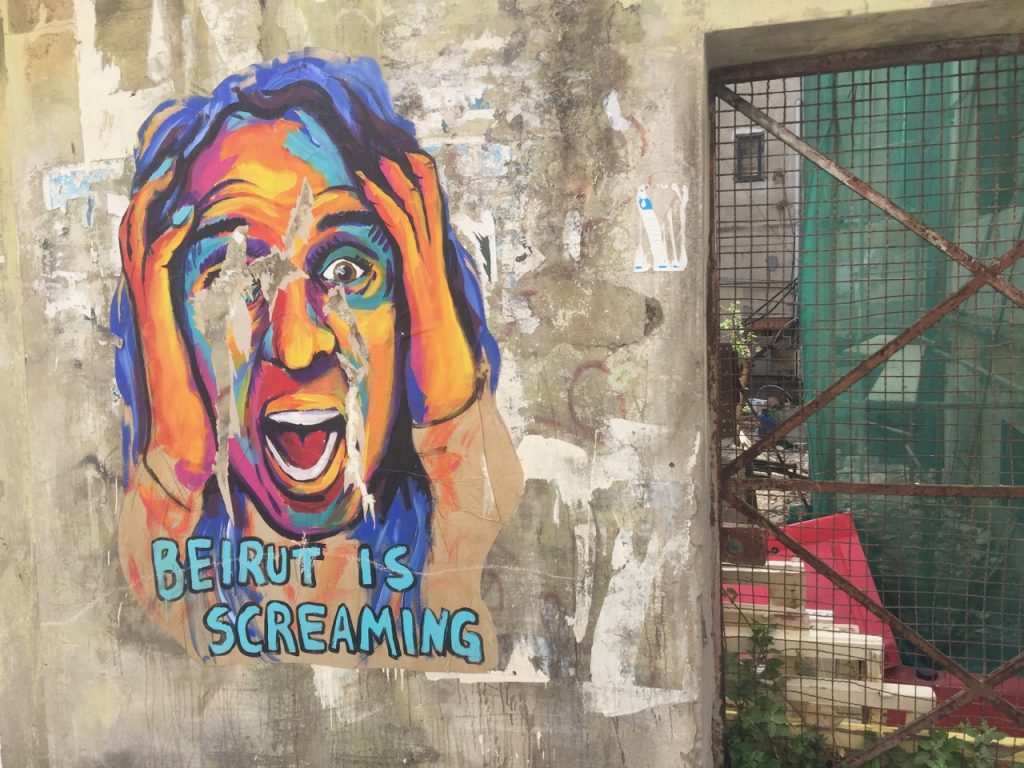 Mission Stewardship Moment from Lebanon
Those who hold the fate of Lebanon in their hands are not torn by the pain of daily hunger nor crushed by the shame of begging for aid. Surrounded by their numerous supporters, they live insulated from the stresses normal Lebanese face, and allow months or years to pass without forming a government or controlling hyperinflation. Each beholden to some political party, they point fingers at those of other parties, blaming them for the country's unchecked descent into the abyss.
In contrast to this "house of demons" stands the church, pursuing God's will, serving those suffering the consequences of decades upon decades of public mismanagement and corruption. United Church of Christ and Christian Church (Disciples of Christ) partners, including the Union of the Armenian Evangelical Churches in the Near East (UAECNE), are endeavoring to reconstruct damaged institutions, most of which suffered destruction in the calamitous explosion of August 4, 2020. The Union is also continuing its spiritual and social ministry, giving support to the surrounding community.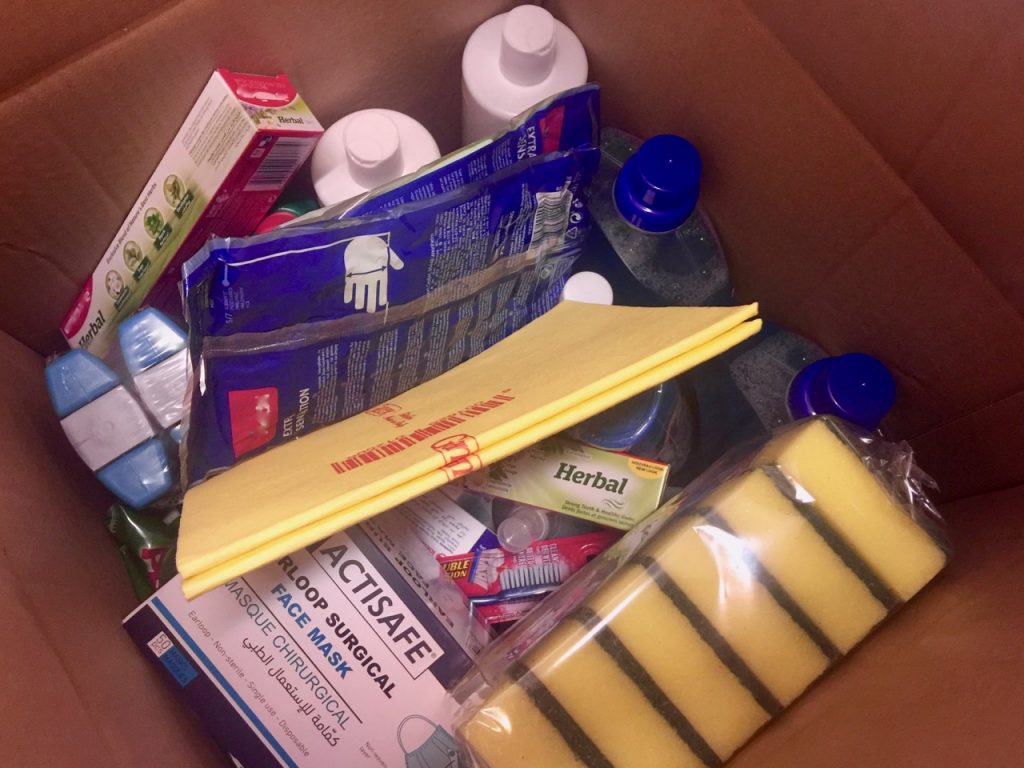 One of those efforts is in conjunction with the students and staff of Haigazian University. As funds come in, they roll up their sleeves and help repair homes that are still in ruins after the blast, encourage those whose jobs have vanished, and feed some of the ever-increasing numbers of those who are food insecure.
Another partner, the Fellowship of Middle East Evangelical Churches, distributes boxes of essential sanitary items to households of people in the disaster zone, including clergy, all of whom are struggling to live on salaries that are worth less than a tenth of the value they had 18 months ago.
It is Christ who determines who is a member of his family. They are the beloved who attend to his Word and then go out and do it.
Prayer and Mission Moment by Nishan Bakalian
Mission Partners in Lebanon:
Global Ministries Mission Co-worker in Lebanon
Nishan Bakalian serves with the Union of Armenian Evangelical Churches in Lebanon. His appointment is made possible by your gifts to Disciples Mission Fund, Our Church's Wider Mission, and your special gifts. Make a gift that supports the work of Nishan Bakalian