Pray with Mexico, August 15, 2021
Lectionary Selection: 1 Kings 2:10-12, 3:3-14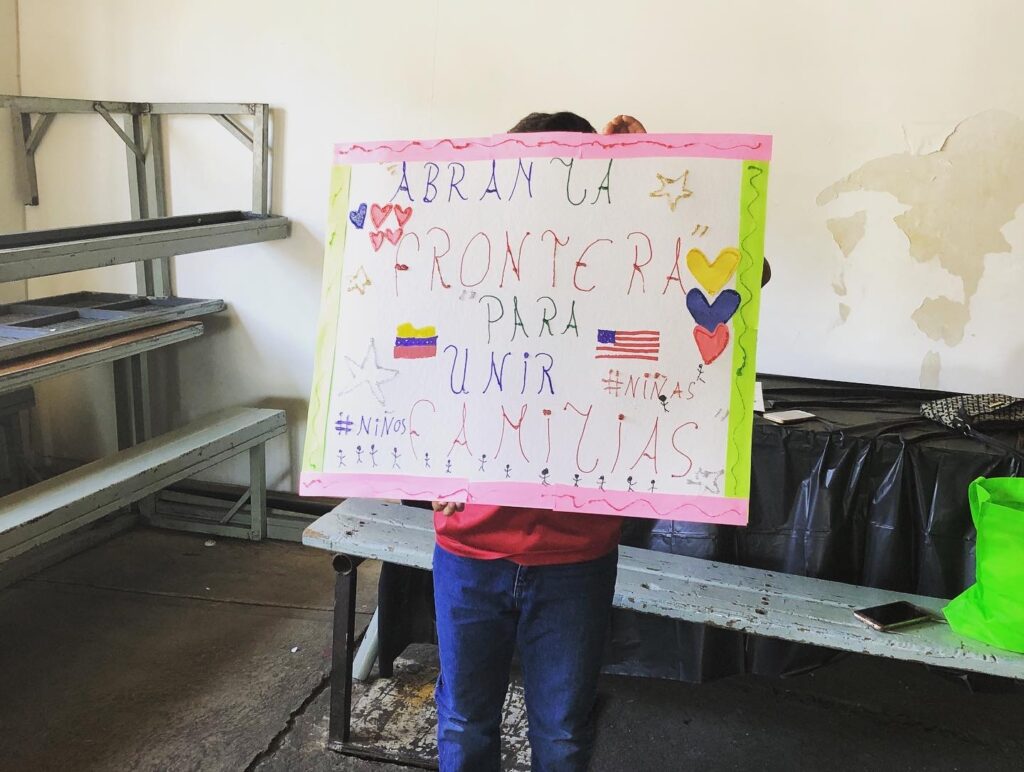 Prayers for Mexico:
Mother and Father God, we pray for all those who flee their homeland in search of a life that is safer and more abundant. We pray that you guide and support them through the difficulties that they encounter on this journey and that you lead them to shelter. We pray for hope and grace for those who still wait on our southern border, and we pray for real and lasting policy changes to make our immigration system more just and workable. We pray for all those who fight for immigration justice across the globe, that they are sustained in their work. And we pray that you open our hearts to our neighbors and help us to build connections wherever we may go. Amen.
Mission Stewardship Moment from Mexico: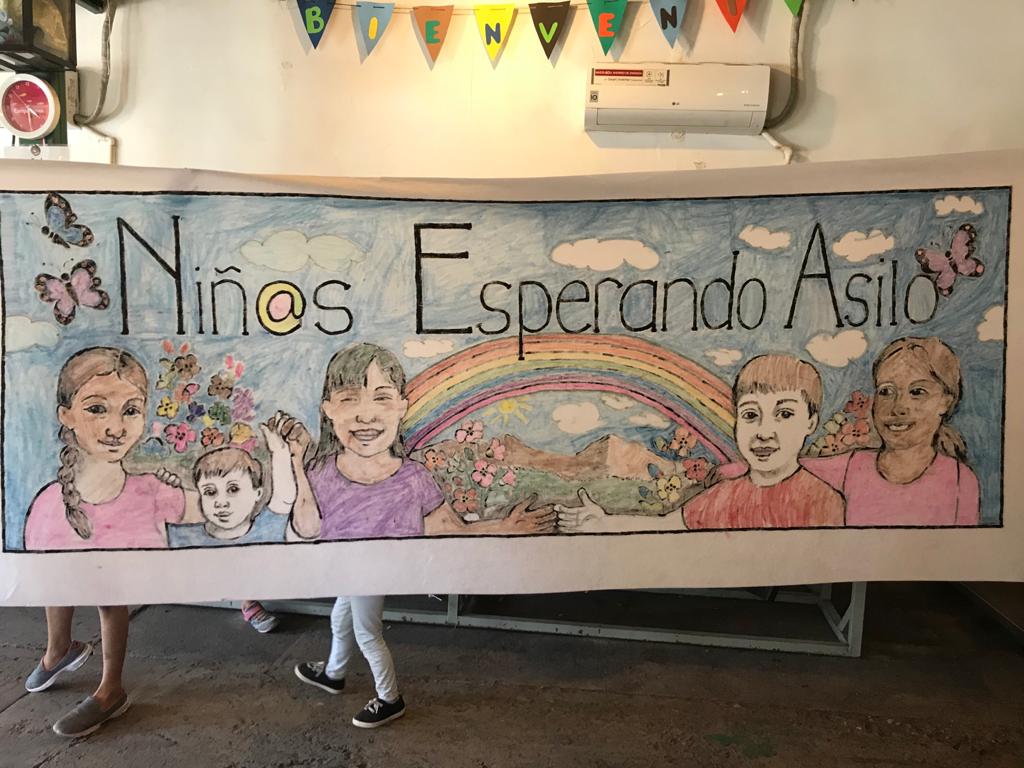 Last year, as the border closure stretched on, the Kino Border Initiative and other organizations on the border formed the Save Asylum Coalition, a group of organizations and churches in Northern Mexico and Southern Arizona. They began to organize monthly marches and public demonstrations in downtown Nogales, protesting the border closure and the resulting shut down of the asylum process. Only "essential travel" was allowed across the US/Mexico border, and asylum – a universal human right – was deemed "inessential." One of these marches was focused on children and highlighted the experiences of children who seek asylum alongside their families.
In this week's scripture, Solomon says to God, "I am only a little child; I do not know how to go out or come in." But I have found that children know far more than we give them credit for. A week before the Save Asylum children's march, I helped a group of children make posters to carry at the march. They carefully selected construction paper, glitter glue, and stickers, and I sat with them and helped with spelling as they dictated to me what they wanted their posters to convey. They wrote heartbreaking and beautiful messages that cut directly to the core of their wants, needs, and dreams. "I only want to play and be happy, to feel safe and not suffer." "Open the border to unite families." "I only want to feel happy, I want to have my family complete and to live without fear. Don't deny us your help, don't leave us to die." "Mr. President, please open the border." We can talk ourselves in circles about immigration policy and human rights, but these poster board messages cut right to the heart of the issue: the universal desire for safety, community, and freedom.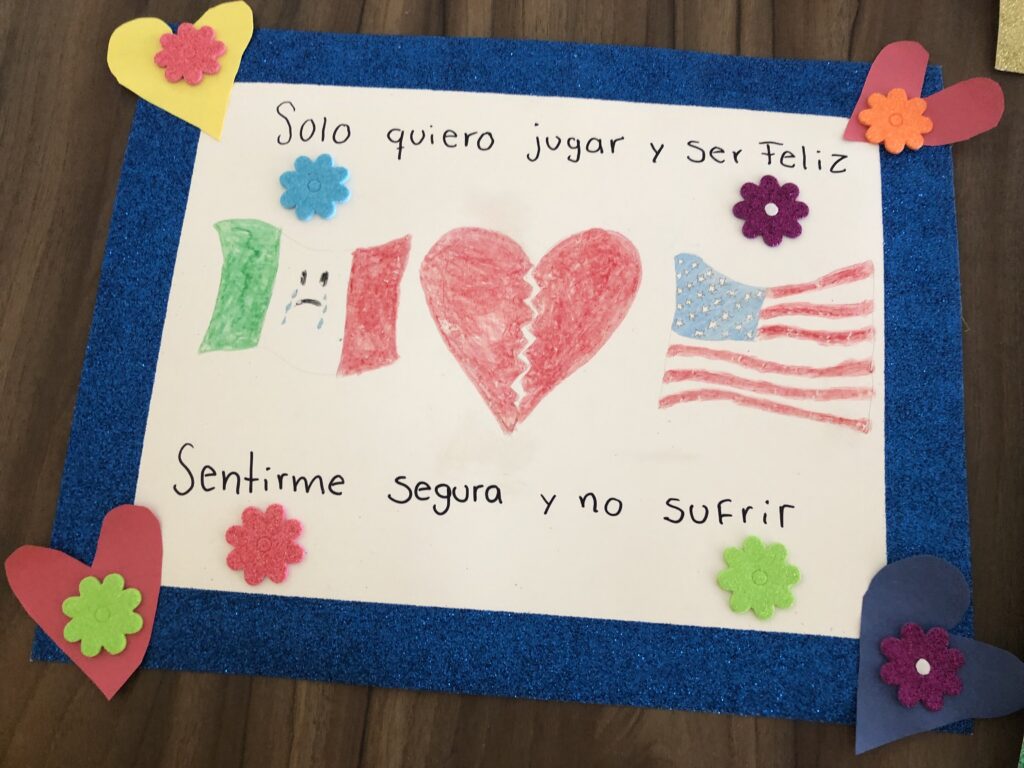 These pure desires for home, belonging, and peace resonate in us all, for we are all children of God searching for sanctuary. During my time as part of this community, I have seen how difficult the world has made it for people to "go out or come in." I have seen people search for asylum and be denied. While it can be challenging to discuss immigration policy, we must remember to center the voices of those who are most affected by these policies and really listen to their needs, hopes, and dreams.
Prayer and Mission Moment by Abigail Fate
Mission Partners in Mexico:
More information on Mexico: https://www.globalministries.org/mexico
Global Ministries Mission Co-worker in Mexico:
Abby Fate serves with Melel Xojobal, Mexico. Her appointment is made possible by your gifts to Disciples Mission Fund, Our Church's Wider Mission, WOC, and your special gifts.
Make a gift that supports the work of Abigail Fate