Pray with Israel/Palestine Sunday, November 29, 2020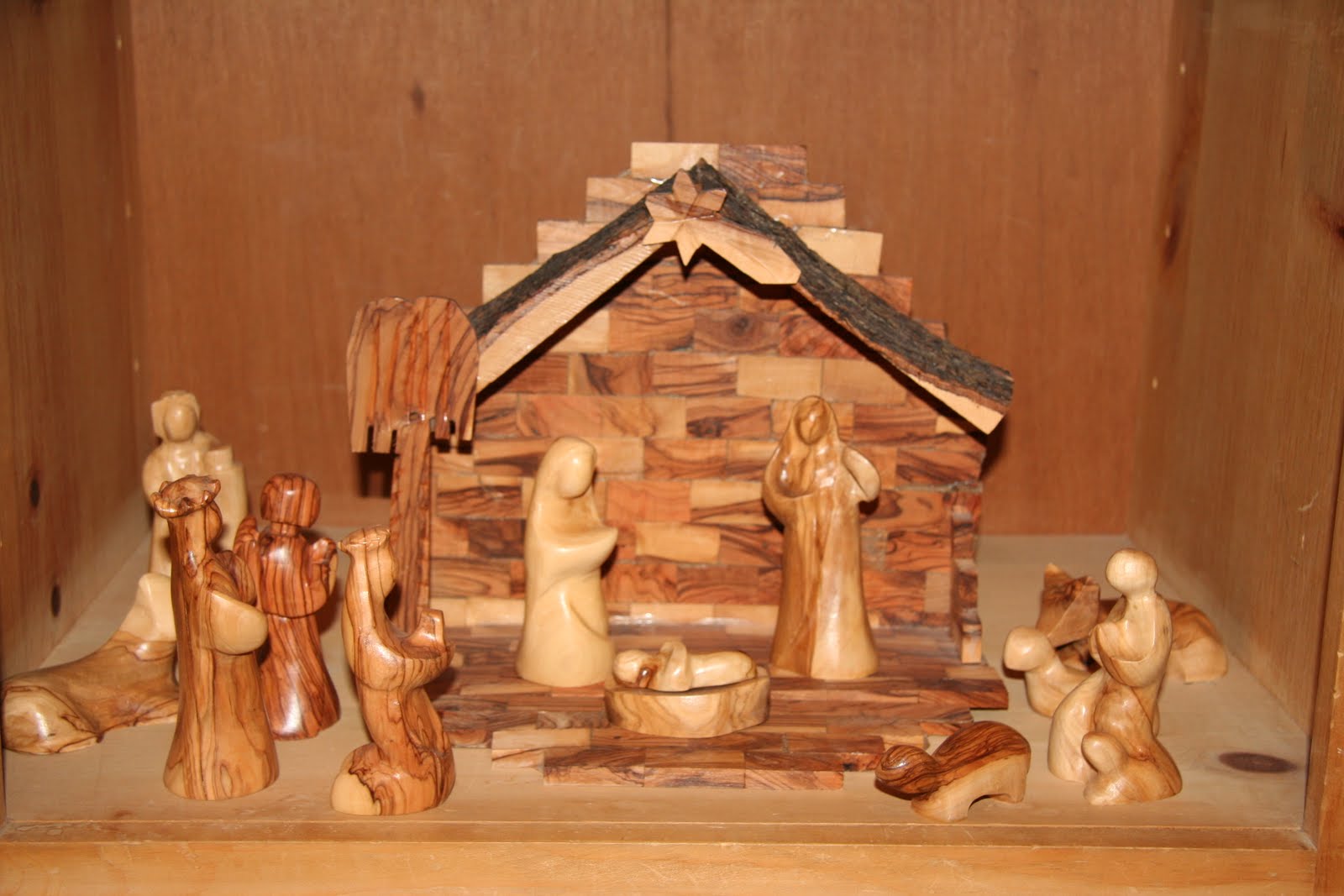 Lectionary Selection:  Psalm 80:1-7, 17-19
Prayers for Israel/Palestine:  
(reiterated from the refrain of Psalm 80, verses 3, 7 and 19):
Restore us, O God;
   Let your face shine, that we may be saved.
Restore us, O God of hosts;
  Let your face shine, that we may be saved.  
Restore us, O Lord God of hosts;
  Let your face shine, that we may be saved.
Mission Stewardship Moment from Israel/Palestine:
Living in Bethlehem, thoughts of Advent and Christmas are never far from our consciousness. Some of the street decorations remain hung all year round. Names of streets, hotels, schools, shops, and other business establishments call to mind the Christmas event: Star Street, Manger Road, Angel Hotel, St. Joseph School, Nativity Rent-a-Car, etc. Our apartment building is in a neighborhood where a number of carpenters' workshops are located. Some of these make exquisite olive wood souvenirs. One of our neighbors invited us to his closed-door shop to see a piece he has been working on for nearly two years which is now almost finished. It is a meticulously detailed woodcarving depicting life in Bethlehem around the time of Jesus' birth – all from a single, ancient olive tree trunk. Our thoughts mused on the boy Jesus growing up around his adoptive father's carpenter shop at his adoptive hometown, Nazareth of Galilee. In Jesus' time, Nazareth – as part of Historic Palestine – was under Roman occupation.
From time to time, we are able to drive to Jerusalem, only some kilometers away. Passing through the checkpoint, we witness long lines of Palestinian day-laborers who have been granted permits by the Israeli authorities to enter Jerusalem and parts of Israel, to be hired largely by Israeli contractors in the building industry. There are some 30,000 such laborers who are "cleared for security" and allowed to earn a daily wage in Israel. Ironically, the majority of those – out of dire economic necessity – are forced to accept jobs offered in building or expanding settlements erected on confiscated and annexed Palestinian lands.
Back to Joseph's carpenter shop in Nazareth. Was Joseph, out of economic necessity, forced to take orders from the Roman authorities to make crosses on which criminals, and presumed criminals, would be hanged? How did he resolve the dilemma between his economic need, the orders of the occupier, and his conscience? How might he have explained his quandary to Jesus? Was he a conscientious objector? What price did he pay to refuse to deliver? Nothing in the nativity story answers such questions and challenges. But it did reveal something about Joseph's character: that he was a man of integrity who feared God, listened to and trusted God's word to "not be afraid," and acted on God's unfailing promise.
Many of our Palestinian neighbors are people of integrity who, in the face of incredible oppression, dire economic necessity severely exacerbated by an unrelenting global pandemic, and seemingly utter hopelessness, fear God, trust in God's justice and mercy, and live their days looking for the deliverance of God's unfailing promises.
Joseph's and Mary's faithfulness and obedience, buttressed by the companionship, fellowship, solidarity, and support of their kinfolk, became an ingredient in the divine plan of salvation and an instrument of the unveiling of the glory of God.
Prayer and Mission Moment by Victor and Sara Makari
Mission Partners in Israel/Palestine:
More information on Israel/Palestine: https://www.globalministries.org/israel_palestine
Global Ministries Mission Co-worker in Israel/Palestine:
Victor and Sara Makari serve the Diyar Consortium in Israel/Palestine. Her appointment is made possible by your gifts to Disciples Mission Fund, Our Church's Wider Mission, and your special gifts.
Make a gift that supports the work of Victor and Sara Makari