Pray with Mexico Sunday, December 8, 2019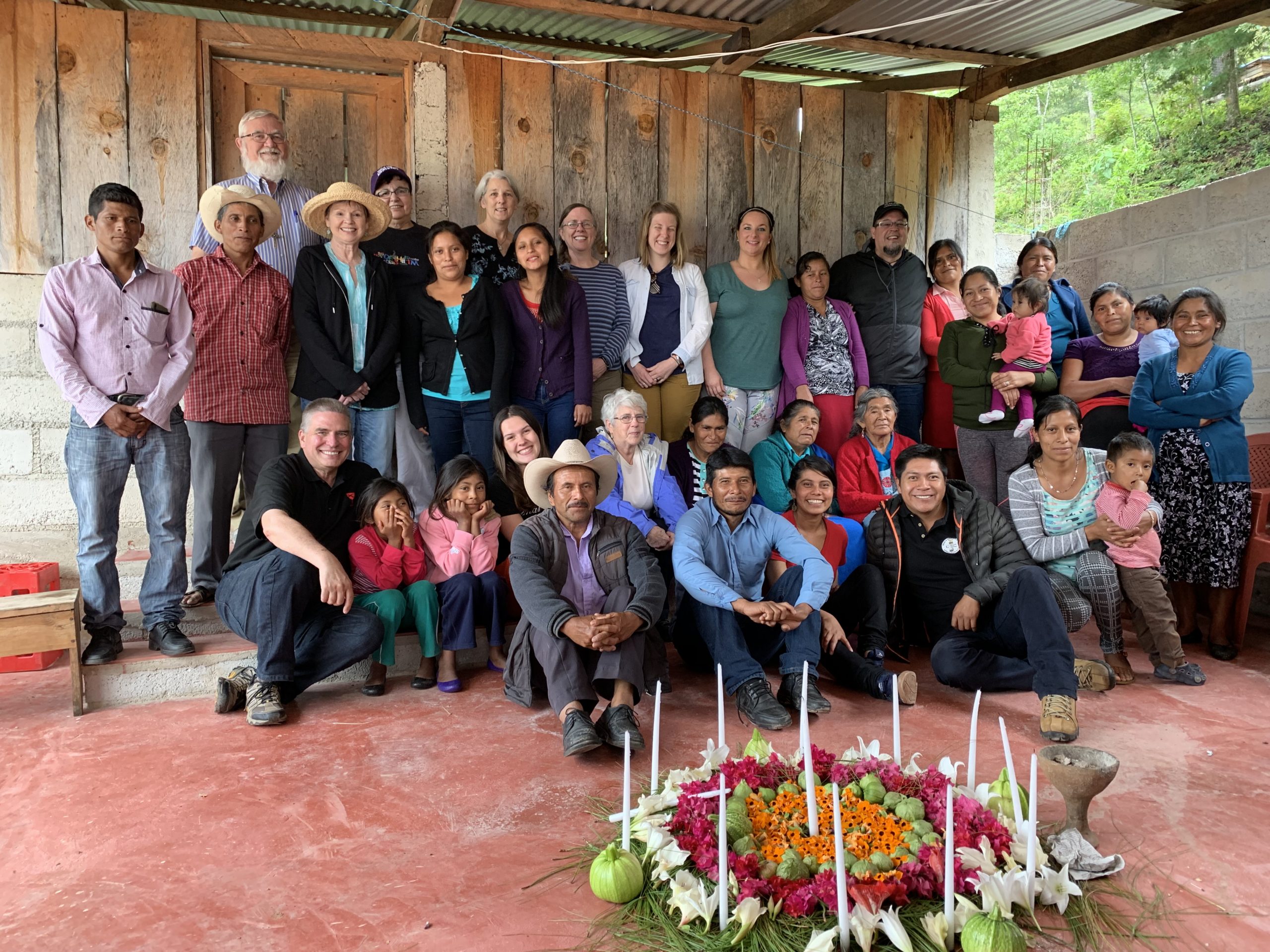 Lectionary Selection: Matthew 3:1-12
Prayers for Mexico: 
In our prayers today, we hear the call to prepare the way of the Lord in southern Mexico.
We prepare the way of:
justice by binding the leather and old-tire sandals of the "campesino" (farmer) who wills beans and corn to grow, worrying if there will be enough rain this year.
hope by slipping on the flip flops of the children playing outside a bare cement school, feeling the joy of simplicity still unaware of the wear and tear of poverty.
dignity by buckling on the high heels of young women standing outside restaurants smiling to tourists while fighting the frustration and despair of low paying jobs.
peace by lacing on the boots of Mexican soldiers, police officers, and immigration officials, recognizing the corrupting pressure of "pax romana," peace of the powerful, so contrary to the humble path of the Lord.
With humility and love, we kneel before you, Lord, for it is you who makes us worthy to tie your sandals.
We prepare the way of the Lord by putting on our own shoes and walking faithfully in justice, hope, dignity, and peace. 
"Tsajtayame beel" – a Mayan good-bye blessing – "Take care of yourself on the way."
Mission Stewardship Moment from Mexico: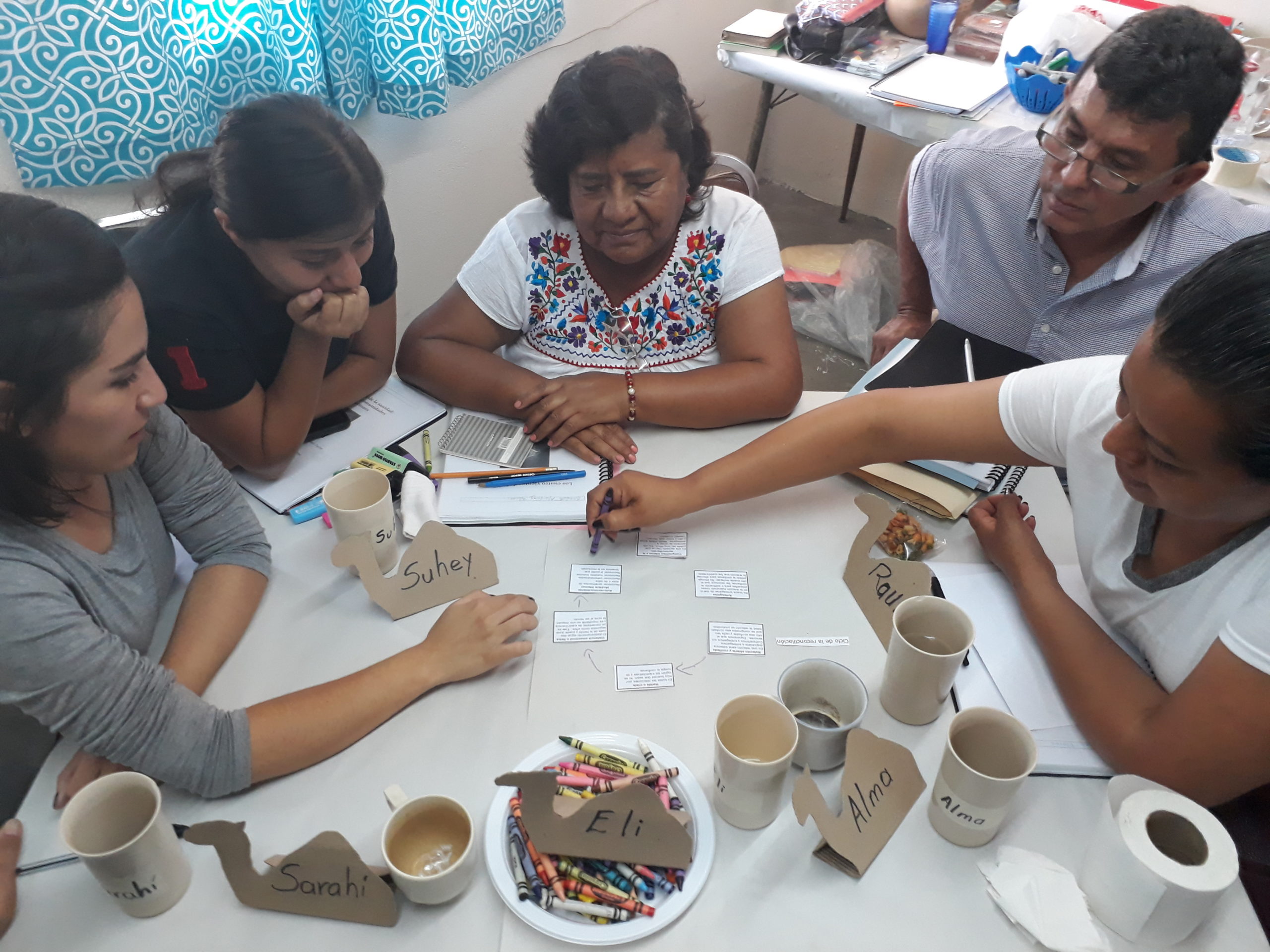 María Elena and I were testing our memory with the spectacular embroidery and weaving on the clothes displayed in the hall of the Mayan Communities at the jTatic Samuel Ruiz museum. Maria Elena can name more than half of the communities represented according to their specifically distinctive designs. "The men's sandals are made from leather and old tires. Where are the women's shoes?" I ask. "My grandmother and other women didn't even have sandals to wear," María Elena explains. Bishop Ruiz used to say that he was truly converted by beauty and faith in the midst of extreme poverty in Chiapas. When he first arrived, he thought what people most needed, especially the women and children, were shoes.  He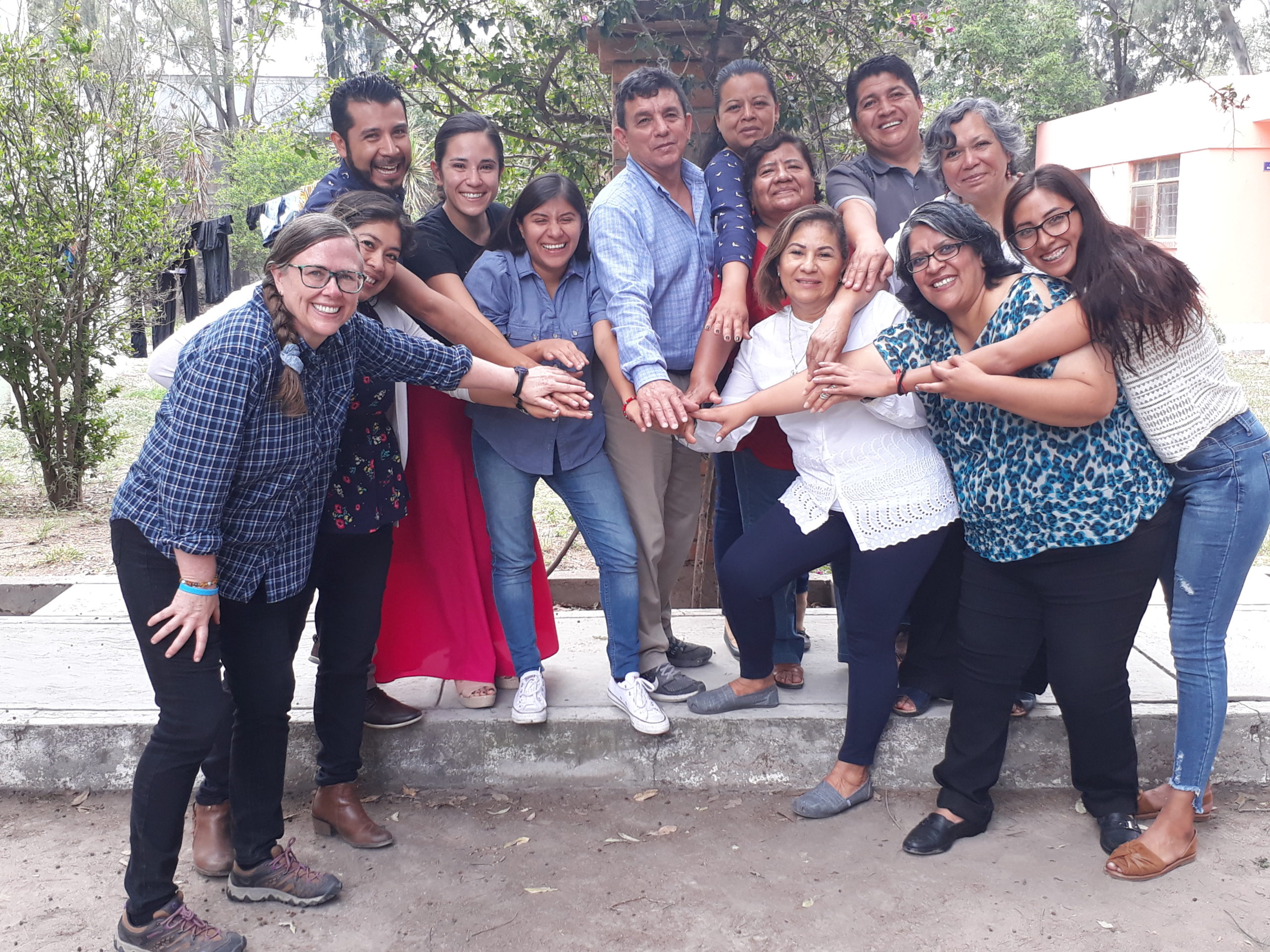 wanted to give everyone shoes, but eventually he recognized that the lack of shoes was just one more sign of systemic injustice, and he joined the struggle to restore the dignity of the Original Peoples. In 1994, Global Ministries began working with Bishop Samuel Ruiz to create the Institute for Intercultural Study and Research which continues to lift a prophetic voice by:
Accompanying community processes that nourish harmony with all of creation through earth care, food sovereignty and the culture of "lekil kuxlejal" (fullness of life for all).
Contributing to individual and community wholeness through emotional healing and spiritual development and by designing strategies for the regeneration of the social fabric.
Prayer and Mission Moment by Elena Huegel
Mission Partners in Mexico:
More information on Mexico: https://www.globalministries.org/mexico
Global Ministries Mission Co-worker in Mexico:
Elena Huegel serves with the Intercultural Research and Studies Institute (INESIN) in Mexico. Her appointment is made possible by your gifts to Disciples Mission Fund, Our Church's Wider Mission, and your special gifts