Saving Lives Amid Forced Migration and Pandemic: The Story of Berta
Dr. Carlos Correa-Bernier, Executive Director of the Carlos Correa-Daniel F. Romero Center for Border Ministries and Strategies, also known as "Centro Romero," the particular experience of one of the single mothers they are assisting since the arrivals of massive caravans from Central America, two years ago, through the most recent COVID-19 health crisis in the San Diego-Tijuana border.  This is the story of "Berta," a name we deliberately use to cover her identity, for security reasons.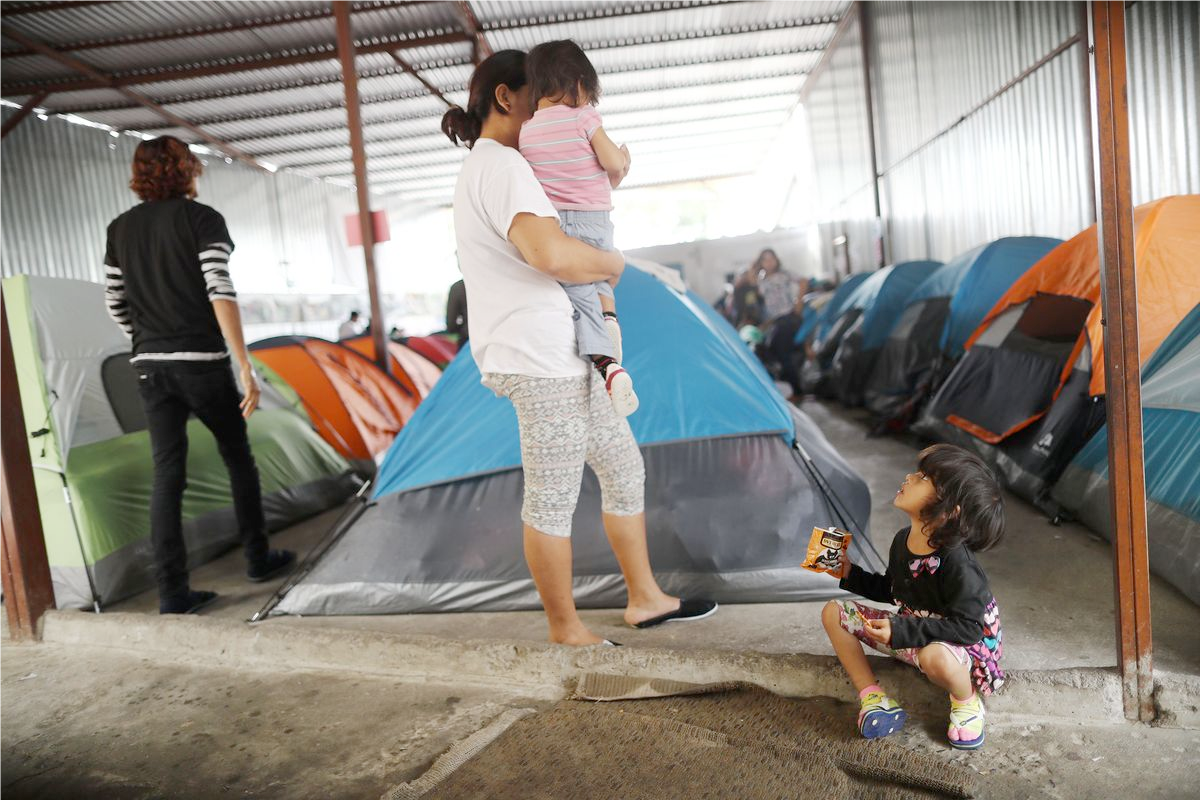 In mid-2018, after losing her husband as a result of a violent act, Berta, a single mother from Guatemala City, received an ultimatum from a gang.  They said to her, "hand over Sixto (her 10-year-old son, also a name used to cover his identity), or you and he will face the same consequences as your husband." Berta and her husband had lived surrounded by violence for many years, and her husband had promised that he would find a way out.  When the gang dared to go to her son's school to recruit him as a lookout, Berta knew it was time to leave her community.  But how?  As if the universe had heard her plea, a caravan was formed in October 2018.
Berta and Sixto traveled with just one backpack in hand.  Berta's husband had lived in the United States several years before his death but returned to Guatemala, worried about his son and intending to bring his young boy and wife to the North.  Because of his family history, Berta's husband had promised that if he ever became a father, he would not abandon his children as his father had done with him.  As the caravan crossed Mexican territory, Berta found refuge for her and her little boy, making sure her son ate even when she could not.
When the caravan arrived in Tijuana, Berta discovered that she was pregnant.  During the journey, rumors began to spread that the United States was closing the political asylum program, so, for fear of being left out of the program, Berta tried to cross the border with her son in her arms only to be deported back to Tijuana.  It was after her deportation that Berta encountered the staff of Centro Romero through the services of our Mobile Medical Unit, a project with which Global Ministries recently collaborated with us at the "Centro."
Since then, Berta feels the loss of her country and everything she left behind, yet says she is very grateful to Centro Romero and other agencies and groups for the "dignified and respectful treatment they always offer."  Berta's youngest son, Leandro, was born in Tijuana "with an impressive resemblance to his father while alive," Berta says.  Berta's life now revolves around the dates of consultations with volunteer legal advisors.  She is waiting for the opportunity to submit her story before a migration judge in the United States.  For Berta, returning to her country would be a death sentence for her and her sons.  She cries whenever she talks about her eldest son, Sixto.  "He's my angel.  I would never have left if it were not for saving my baby."
Berta and her children have been beneficiaries of several of our programs (Centro Romero and other agencies).  For example, they have been clients of the Mobile Medical Unit.  Their primary medical care is provided through the Unit. Through Casa de Los Pobres (Home of the Poor), Culinary Art, and the Sister Asunta Ministry, they have received clothing, food, footwear, and educational services (for the oldest child) and training services (for Berta).
During 2019, Berta participated in a session of the Safe Community for Immigrant Mothers, where, thanks to the support of Global Ministries, we were able to provide her with a tent under an indoor facility, spacious enough to accommodate herself and her children.
Doctor Correa-Bernier ended his story by saying that, "right now, Berta is one of 65 single mothers that Centro Romero provided housing during the pandemic.  For legal and security reasons, we don't post photos of the hotel or its location.  In addition to the hotel space, Berta and her children have received medical services (routine), daily food delivery services, daily (preventive) masks, one COVID test per week (since the week of March 11, 2020), plus ongoing legal advice for their asylum application".