Monkhushi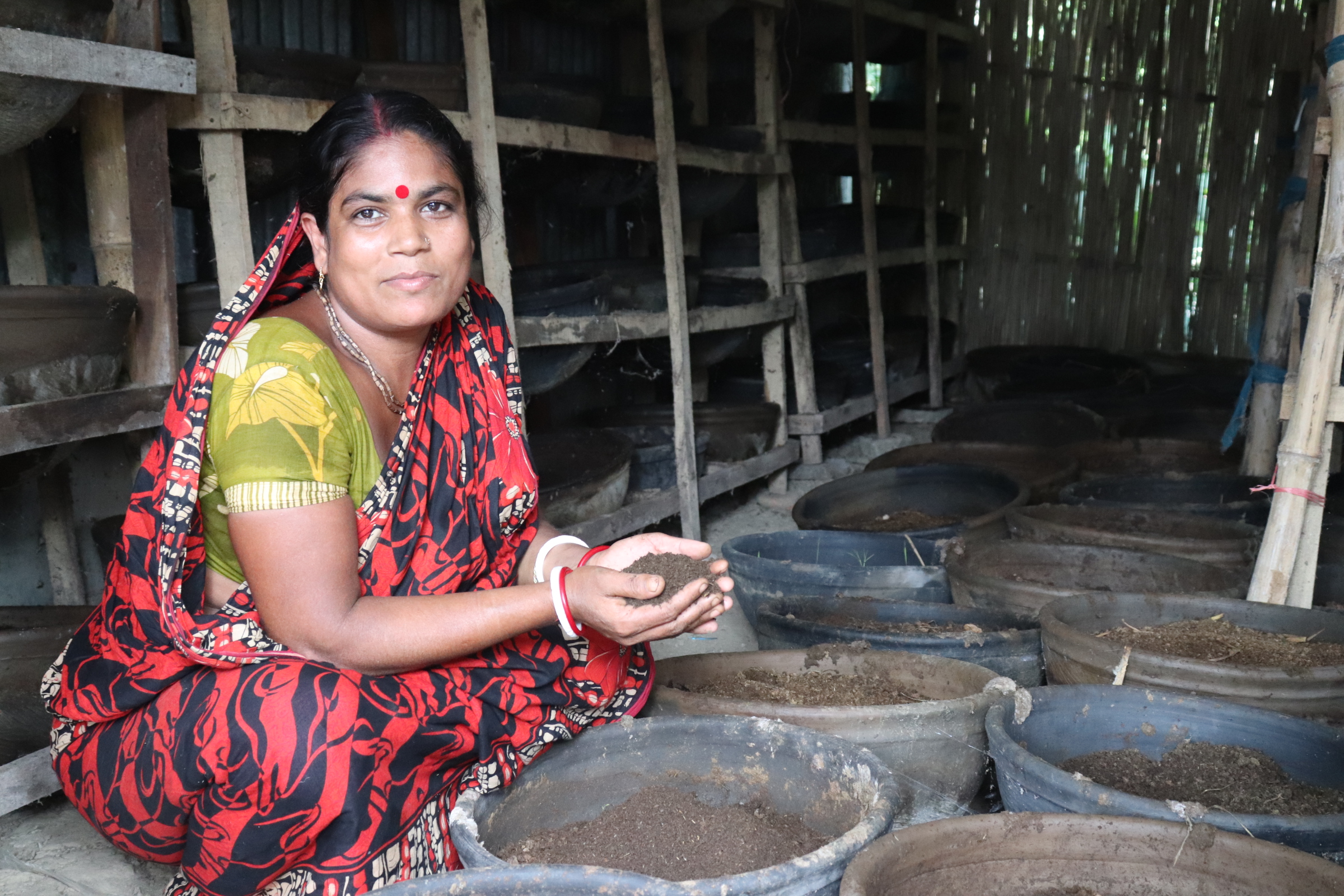 There are 1.1 billion women in Bangladesh and many don't have access to electricity and clean water for cooking. Global Ministries partner, the Christian Commission for Development in Bangladesh (CCDB), has introduced a low-cost cookstove called the Akha Stove, which means "agriculturally friendly" stove.
Monkhushi Halder has been using the Akha Stove for years. In 2000, she became a member of Akonful Forum, one of the many poverty reduction programs of CCDB. Monkhushi received microloans from CCDB and used her first loan to rent a grocery store. Today, she owns and runs a grocery shop in front of her home. She received another loan to buy a cow. Monkhushi now has a grocery store, a pond, cattle, and livestock.
After paying back the first loans, she took out another loan to buy land, build a house, and cultivate the land. The house has a sanitary latrine, a well, cattle, and poultry. She has 60 clay pots for composting and sells the compost to other farmers for organic farming. Monkhushi hopes to continue to grow her business with her family and live a happy life. She is a great example of what one person can do when they are provided access and opportunity. Her participation in this program has not only impacted her family but also the lives of those in her community who have been inspired to seek out microcredit loans for their own businesses.
Learn more about the CCDB's Climate Change Resilient Agriculture project in Bangladesh here.