Degrees of Misery
Nishan and Maria Bakalian serve with the Union of Armenian Evangelical Churches in Lebanon.
Usually ready with a cheerful greeting to his customers, the young grocer met my gaze with a furrowed brow this morning. He apologized for his limited selection and said he would have a better stock in the afternoon. He shook his head as he totaled up my purchases, saying, "I'm sorry it's so much." And then he said, "Lebanon is finished. There is no more Lebanon. I'm sorry that I don't have anyone outside of Lebanon, or I would not be here." It was very unlike him to say something like this, but he was opening his heart to me. What could I say? I saw the ashes on his forehead and wished him "Siyam Mubarak" (a blessed Lent), and shook my head in agreement at his blunt assessment of all of the destructive politics, irresponsible economics, and interminable postponements of a presidential election.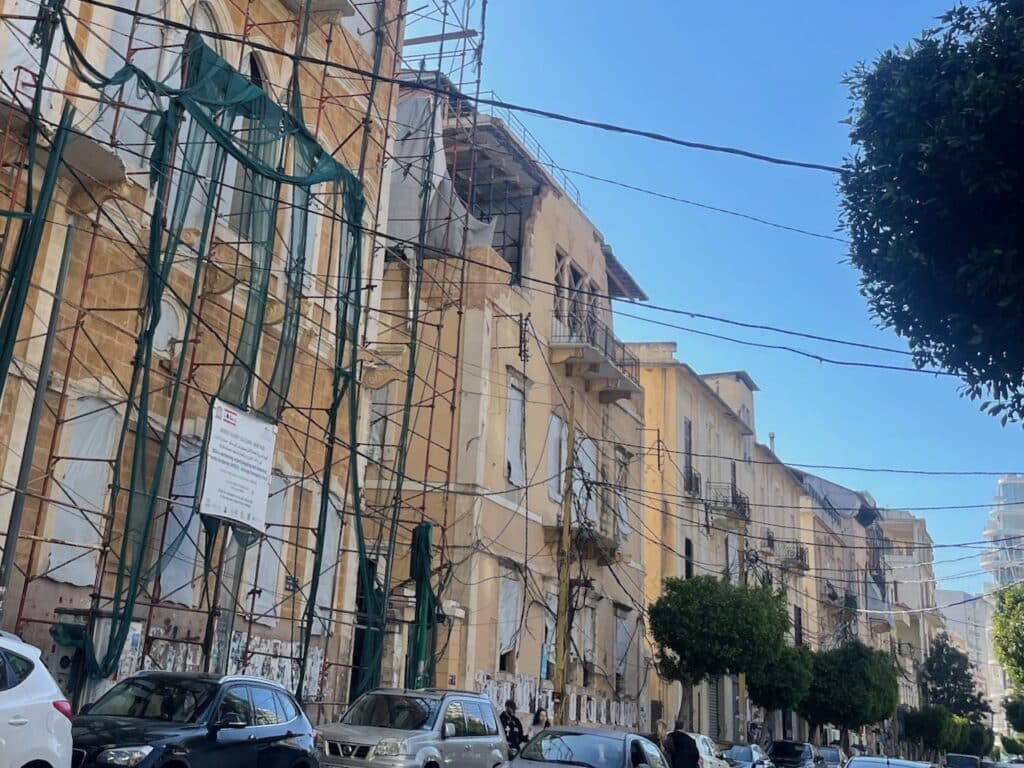 When talking with people outside Lebanon about the difficulties we face here each day, and how challenging it is to carry on the simplest of tasks – things that those elsewhere in the world don't even give a second thought to, like flipping on the light, checking an email, heating up home or office or a pot of water, we hear a variety of comments, such as "I know exactly what you're talking about" (they don't), or "You know, it's the same here" (it's not), or "Yes, we went through this sort of thing during the war" (this is not the civil war), or "The weather is just crazy here" (yes, we watch the news, too), or any of a number of reactions to something that can only be grasped by one who is actually going through it.
It's quite challenging to sympathize with someone going through trials, disasters, or any sort of misery, and not resort to comparing one's own experience (or lack thereof) with another's. Sometimes you don't know what to say, so you say something… anything. This is why it is necessary for people to attend training sessions on how to be a good listener and learn how to listen well without injecting their own experience into a conversation, instead of letting the sufferer speak to a sympathetic ear.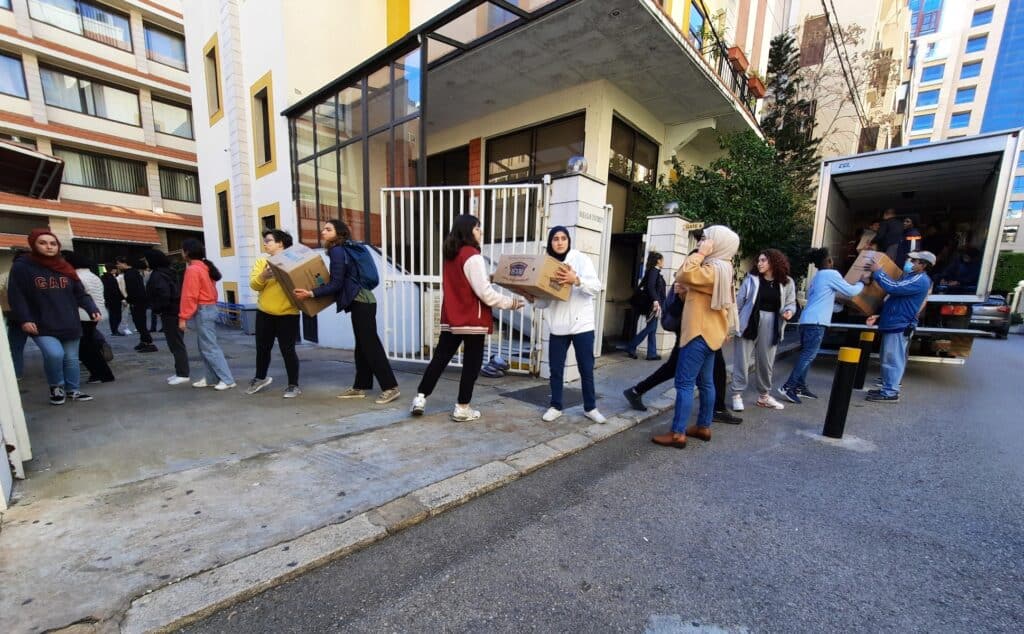 So, although we were shaken out of sleep in Beirut by the Feb. 6 earthquake, and although we are being shaken down on a daily basis by those responsible for the economic and social disaster that is today's Lebanon, in no way can we (or should we) compare ourselves to the masses of people on both sides of the Turkey-Syria border who are trying to come to terms with what happened to them. The scale of the destruction is nearly unfathomable, and the despair of those who gaze at one of the thousands of collapsed buildings under which their loved ones are trapped is more than we can grasp. So, we pray for God's mercy during these cold days. And we thank God for each person miraculously found alive. Even for pets. And we grieve – remotely – with the mourners in these cities, places that all used to be inhabited by our Armenian forebears before the Genocide. And we feel anger towards those who could have followed building codes but didn't. And we wonder what the fate will be of so many in Lebanon on the day when (and not if) the literal earth shakes.
Added to all of this, we turn our eyes toward the Caucasus and Armenia. There, the Armenian-populated region of Artsakh (also known as "Karabakh") has been enduring an Azerbaijan-sponsored blockade of the sole lifeline road for transport, food, medicine, and health care since mid-December, while the "international community" merely raises its voice, and not its hand, to bring an end to these latest mendacious and inhumane actions.
Misery and despair are all around us. Should we succumb to that pool of quicksand, never to emerge? Or should we stay aloof and rank the levels of misery, and express sympathetic words to those suffering the most, as if we were in a field hospital doing a triage of compassion?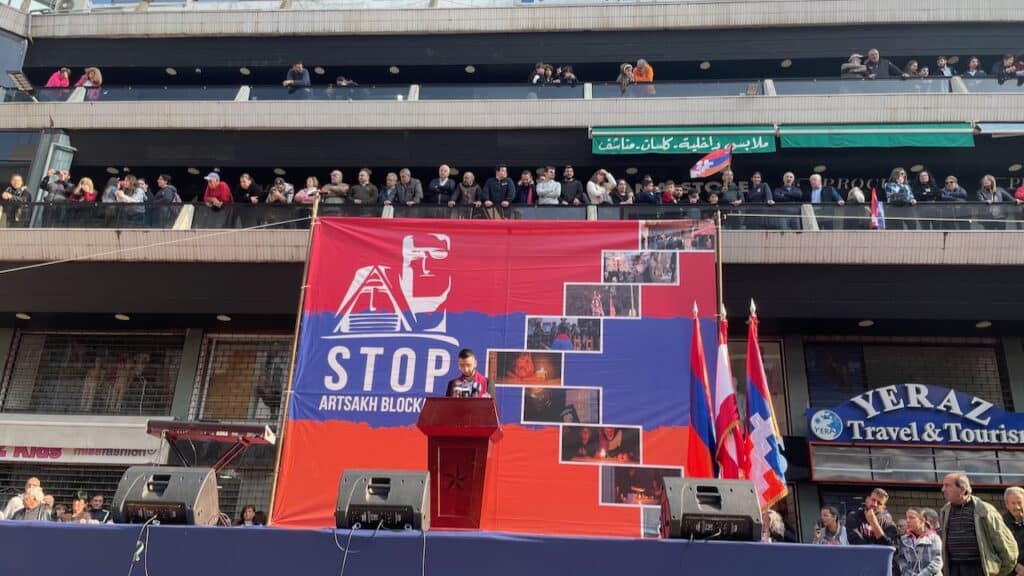 Fortunately, these are not the only options. Lebanese firefighters and Red Cross EMTs rushed to Syria to help in the immediate rescue efforts following the earthquake, forgetting their own daily struggles. Many churches have begun fund-raising drives to assist churches in the disaster zone to offer aid to their communities. Among such churches is the United Church of Christ and Christian Church (Disciples of Christ) partner, the Union of the Armenian Evangelical Churches in the Near East (UAECNE), offering their "widow's mite" with faith in the One who can multiply even the smallest blessing. Students at Haigazian University (another partner organization) the very day of the earthquake began a food and clothing drive, gathering donations from friends, family, and the community. Students, both Muslim and Christian, organized and publicized the drive, and then loaded 1,200 boxes of goods in over two truckloads for the International Federation of Red Cross & Red Crescent Societies to transport to the affected area.
These are just a few of the ways that individuals and religious groups find ways of making a meaningful impact for the good of those in need. Yet none of this absolves those in high places from facing their responsibilities. Now is not a time to play the game of "who suffers more", but to do the work of the One who sends us, while it is still day, while there is still the opportunity to do good. (see John 9.4, Gal. 6.9-10)
Nishan and Maria Bakalian serve with the Union of Armenian Evangelical Churches in Lebanon. Their appointments are made possible by gifts to the Disciples Mission Fund, Our Church's Wider Mission, and your special gifts.
Make a gift that supports the work of Nishan and Maria Bakalian