Global Conflict & Peacemaking
"Turn from evil and do good; seek peace and pursue it." Psalm 34:14
Special Calendar Dates
Global Ministries is committed to a "prophetic vision of a just and peaceful world order, joining with God's concern for the poor and oppressed." We work closely with global partners to address issues of conflict and systemic violence, to secure human rights and basic human needs, to "seek peace and pursue it."
Working for Peace with Justice is one of the foundations of Global Ministries. Our core values express Justice as "Living out God's radical love by confronting powers that deny the fullness of life and the integrity of creation," and Peace as "Embodying reconciling relationships with God, humanity and creation."
The term Just Peace has come to identify the concept that true peace is more than simply the absence of conflict. To seek a just peace means we must also seek wholeness and reconciliation, as conveyed in the biblical concept of shalom. Whether called salaam, shanti or paz, a just peace means we must address issues of human security as well as global security, of powerlessness, marginalization, and desperate want as much as national interest or private wealth.
As early as 1985, a UCC Just Peace Church Pronouncement called us "to explore and develop new models of peace and justice ministries globally to address particular situations of injustice, oppression, and real or potential violence, and to develop communication links between Christians in these critical situations and Christians in the United States, developing global partnership and global awareness in the search for a Just Peace."
The Disciples Christian Unity and Interfaith Ministry is engaging in a process of theological exploration of Becoming a Just Peace-Making Church.
In a 2010 resolution, the National Council of Churches Governing Board wrote, "While the just war position only defines criteria under which the use of force is acceptable, a just peace perspective describes foundations for nonviolent conflict and the building of justice, reconciliation, and abundant life. The engagement of "just peace" is not merely a reaction to conflict. "Just peace" is proactive, requiring governments and other authorities to address in advance those conditions that may lead to future violence: poverty, hunger, economic injustice, climate change and many more."
What can you do?
Regional Issues
Colombia
Democratic Republic of the Congo
Israel/Palestine
Korea
Philippines
Syria
Other Peace and Security Issues
Drones
Women and Peacemaking
United Nations
Nuclear Weapons
Torture Awareness – Stop Torture
Resolutions
Resources
For more information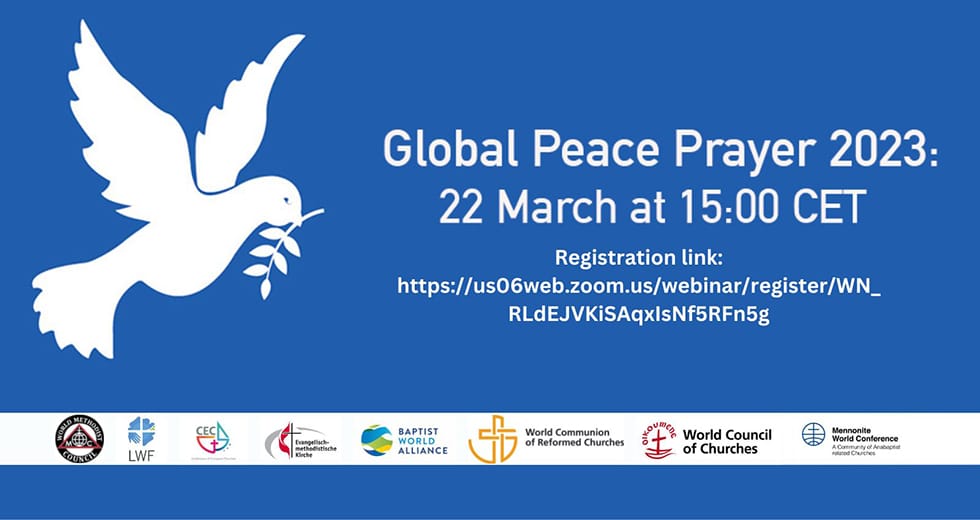 And they shall beat their swords into ploughshares, and their spears into pruning-hooks; nation…
Read More