Pray with Guatemala Sunday, August 11, 2019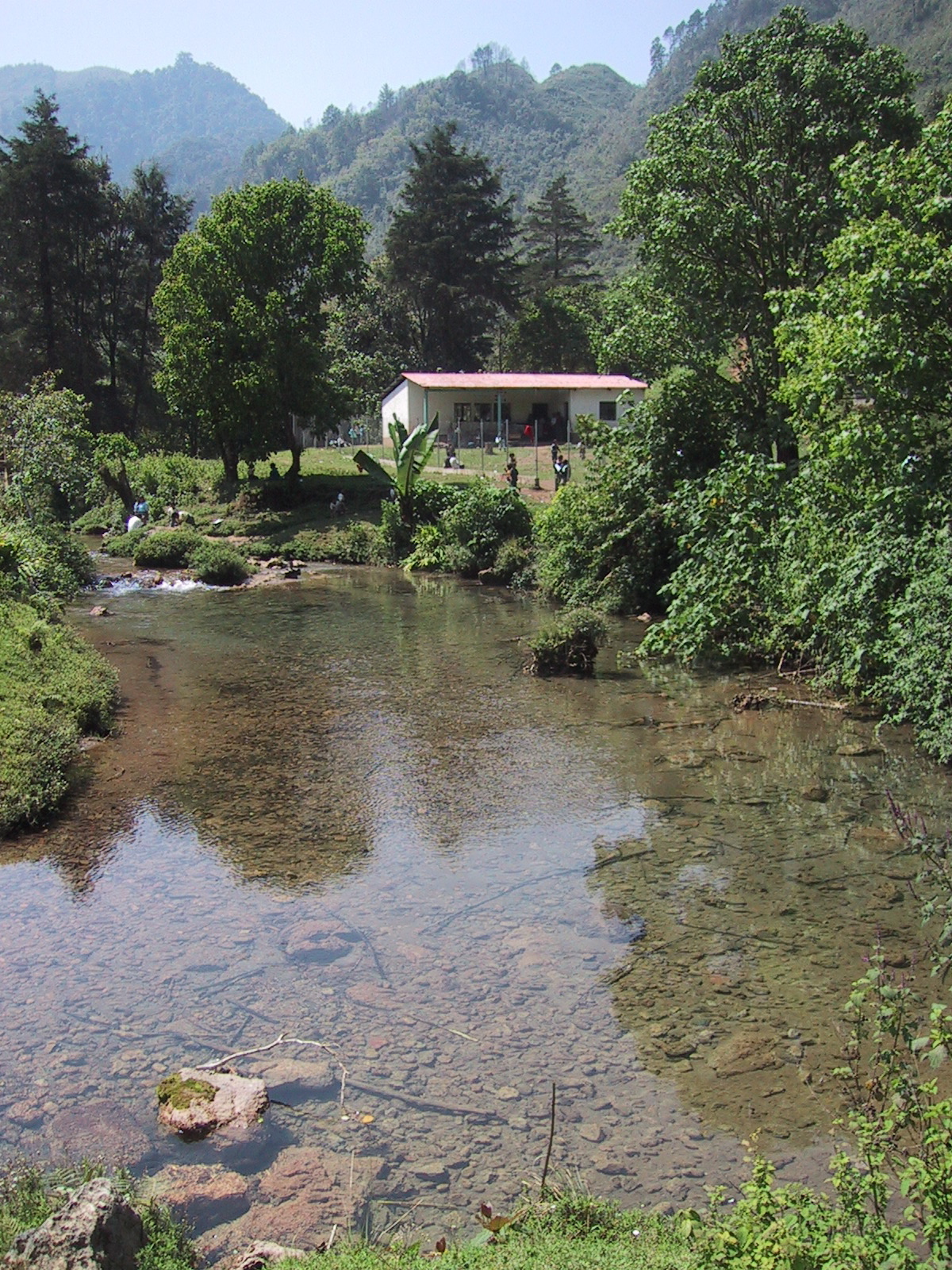 Lectionary Selection:  Luke 12:32-40
Prayers for Guatemala:  
Pray with the pleas of your Latin American brothers and sisters:
Ana Paula: May people who are faith committed raise their prophetic voice with the organized communities that are caring for Creation.
Franklin David: May our Disciples of Christ and United Churches of Christ churches of the United States add their commitment of faith in the intercontinental campaign against environment killing companies. Earth, water, forest, and life call us to be prophets of a new day. That day will come, if your hands, your voice, and your spirit become flesh and blood in us.
Victor: May the Creator be peace, hope, strength, and wisdom for the caretakers and defenders of water and Creation so that we can face the threats of death with great energy, strategy, and life, mainly with hope.
Mission Stewardship Moment from Guatemala:
Our sister, the earth, cries out to us because of the harm we have inflicted on her by our irresponsible use and abuse of her goodness. We have come to see ourselves as her lords and masters, entitled to plunder her at will. The violence present in our hearts, wounded by sin, is also reflected in the symptoms of sickness evident in the soil, in the water, in the air and in all forms of life. This is why the earth herself, burdened and laid waste, is among the most abandoned and maltreated of our poor; she "groans in travail" (Rom 8:22). We have forgotten that we ourselves are dust of the earth (cf. Gen 2:7); our very bodies are made up of her elements, we breathe her air and we receive life and refreshment from her waters.
Encyclical Letter (Laudato Si') of the Holy Father (Francis) on care for our common home
For this reason, the Continental Christian Network for Peace (RECONPAZ), as a continental movement of inspiration and faith in which various transformative spiritualities converge, lives the values of the Kingdom – justice, peace and active nonviolence, love and solidarity, empathy and compassion – in a world marked by a development model with a violent economy and excluding colonial and patriarchal dispossession. Reconpaz puts Creation at the center and in it, the most impoverished and marginalized people, and provides them with accompaniment and empowerment, favoring the political influence and promotion of the organization. For a healthy living, RECONPAZ shares the defense of the rebel joy of our peoples, from a Human Rights and Integral Ecology approach.
The Continental Christian Network for Peace confronts companies that usurp and bleed territorial bodies to make treasures on earth. Against the thieves who strip, said the Lord, take care of what it is mine, and that is why we identify those who monopolize water, remove minerals, and sully our Sister Earth.
These are:
Pan America Silver (Canadian) in Santa Rosa and Jutiapa, Guatemala
PROGELSA (Italian) in Reitoca in Honduras
COAGRI (Salvadoran) in El Salvador
AES (American) in Peñuelas, Puerto Rico
Almeden Minerals (Canadian) in the mountains of Puebla, Mexico
SACYR (Spanish) in Suba, Bogotá, Colombia
And standing, we face them.
Mother groans, and says:
Hearing explosions, seeing inflamed skin, smelling dirt
thirsty and poisoned,
I woke up
I understood
that was you
who dried my river …
made my soil sick …
outraged my body …
I call out the violence,
and I face you
perverse rapist.
I see and feel
the poison in the water and in the rock
in the mind and in the heart
and rebelliously I defend.
It's me,
my body
You,
Don't you see, you don't feel the assault?
My church:
Awake.
Leave the submission
They outrage you
Your sacred body
is bleeding
it should not be attacked
dried up
emptied out
Get up now.
God protects his little flock through you. The human Son forces you to face the hoarders. He asks you to tie your pants or skirts well, light your lamp and defend Creation. May our faith contradict the lack of love! May you and I call accounts to those who, lying, mutilate our Sister Earth. May you and I, hearing the cry of Creation, become liberators of humanity.
Prayer and Mission Moment by Ricardo Mayol
Mission Partners in Guatemala:
More information on Guatemala: https://www.globalministries.org/guatemala
Global Ministries Mission Co-worker in Guatemala:
Ricardo Mayol serves with the Ecumenical Christian Council of Guatemala (CECG). His appointment is made possible by your gifts to Disciples Mission Fund, Our Church's Wider Mission, and your special gifts.