Why we dash
A collection of stories and examples of individuals and communities around the world seeking climate justice. For more information on the 2022 Mission Dash, continue reading here.
Jump to stories in Africa, East Asia and the Pacific, Latin America and the Caribbean, Middle East and Europe, or Southern Asia.
Africa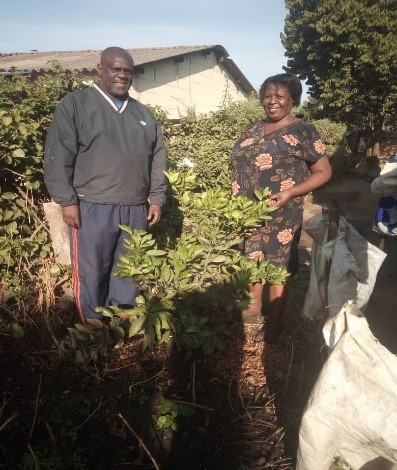 After long-term impacts of environmental degradation, where do you begin?
The Green Church project of the Theological Education by Extension College in Zambia hosts workshops around the country to answer this question with church leaders and members across denominations. Recently, the TEEC-Zambia hosted a workshop and training session on tree planting in Kasama, a northern area of Zambia. The region has been impacted by illegal timber harvesting, uncontrolled charcoal production and sales, and forest fires. When the group of 52 individuals from all nine member churches in Kasama, they set intentions to replant trees in the area. In four years, this group has replanted over 5,000 trees.
Learn more about the Green Church Project.
---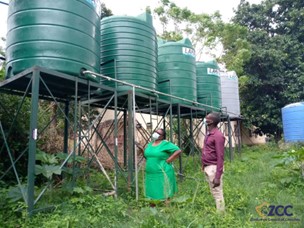 Adapting to the new climate for livelihood and nutrition
Over the past two decades in Zimbabwe, the frequency and magnitude of climate-induced hazards have increased drastically and small-scale farmers who lack access to advanced water supply and irrigation facilities are affected the most. This, coupled with other challenges such as the burden of HIV/AIDS, economic decline in the country, environmental degradation, and labor shortages as young adults move to larger cities for more opportunity have left the communities struggling with chronic hunger, low incomes, and malnutrition. The Zimbabwe Council of Churches Nutrition and Livelihood projects range from irrigation development, livestock production, conservation farming, initiating new agricultural projects, and emergency food assistance. Watch a video tour to see the current nutrition projects taking place here.
Learn more about the Nutrition and Livelihood Project.
---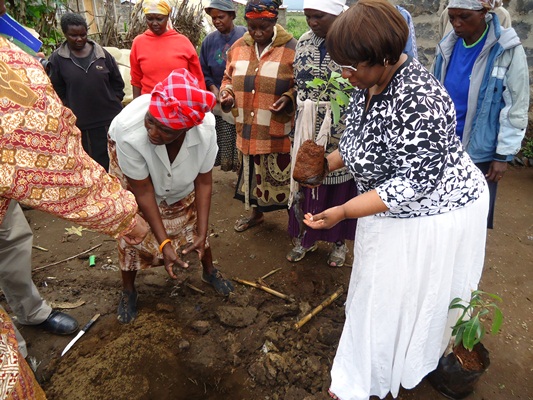 Healing takes a village
Mission Co-Worker, Reverend Phyllis Byrd is witnessing first-hand the negative impact climate change is having in Kenya. Climate change is affecting the economy, livelihood, and well-being of the community in such a suffocating way that she likens it to not being able to breathe. Phyllis shared a personal testimony in which she reflected on a time when she was having difficulty breathing. At first, Phyllis thought if she ignored the problem, it would go away. She later recognized when one person is sick – healing takes a village. To heal, she needed the support of the nursing staff and loved ones.
After reflecting upon her own personal experience with her state of emergency, she reflected that in Kenya the forests were experiencing the same thing. Trees are the source of the air we breathe. However, because of climate change and deforestation, Kenya is experiencing a shortness of breath with only 8% of pre-existing forest cover left in the country. This global ailment will not heal itself – it takes a village to actively respond and move toward sustained healing.
The Tree for Life Project is a sustainable agricultural project of the Organization of Africa Instituted Churches (OAIC) focused on planting tree nurseries to improve food security and income security in communities in Kenya and Nigeria. Through this project, villages, including children and youth, are working together to plant and nurture trees. Increasing the number of trees provides food for livestock, improves soil fertility, and helps to improve family incomes and nutrition. The OAIC is also working to educate the community on the effects of climate change and engagement in public policy.
Learn more about the Tree for Life Project.
Find recorded presentations and newsletters written by Phyllis Byrd here.
East Asia and the Pacific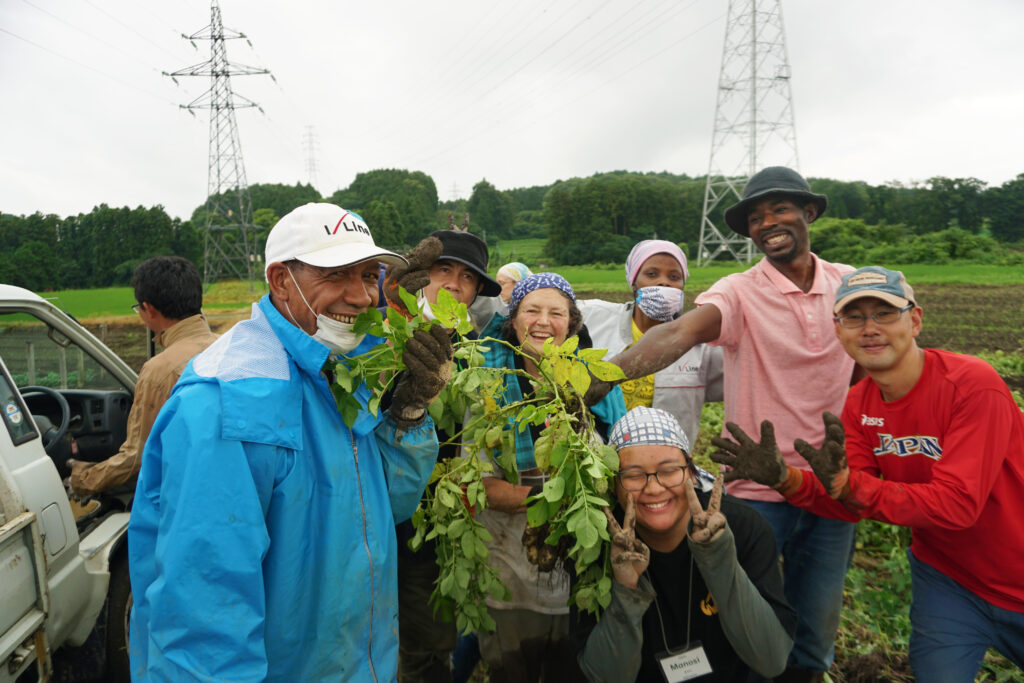 Agricultural practices for a world with a changing climate
"At the Asian Rural Institute, I am learning new skills of environmental protection, fertilizer making, soil preparation, and food preservation. This knowledge will benefit our agricultural projects and fight malnutrition," shares Sonny, a participant in the Asian Rural Institute training program. In Japan, the Asian Rural Institute (ARI) is training young leaders from rural communities around the world in sustainable agriculture practices for a world with a changing climate. The mission of the ARI is to build an environmentally healthy, just and peaceful world, in which each person can live to his or her fullest potential. Through community-based learning, students learn the best ways to share and enhance resources and abilities for the common good.Upon completion of the grassroots training program, participants return to their home communities to share what they learned and promote sustainable agriculture from within.
Learn more about Asian Rural Institute.
Watch a recent Global Ministries webinar with Asian Rural Institute
---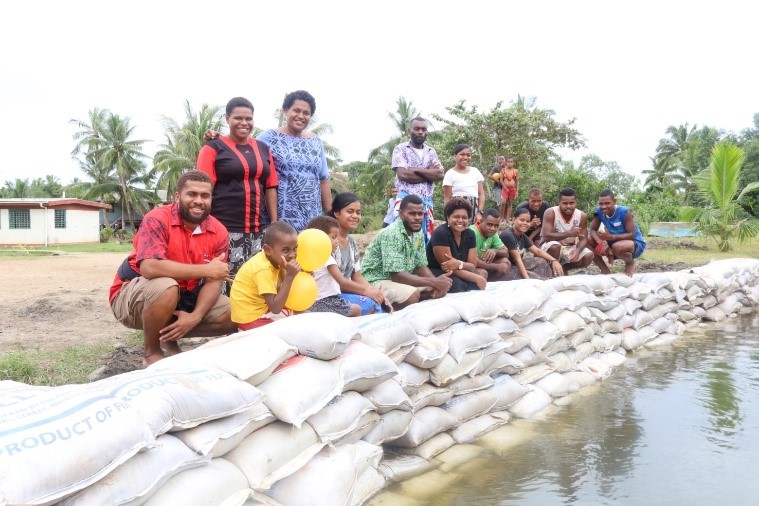 On heavy rainfall days, it seems almost impossible to control the brackish waters
Sitella is determinedly fighting the river that continually invades her village. On heavy rainfall days, it seems almost impossible to control the brackish waters, that offers both crabs and devastation. While her people within the Rewa delta province of Fiji are familiar with the ways of the river and have survived on her offerings of crabs and fish, lately the tides seem higher. They believe it's due to sea level rise caused by climate change. The river has gouged out chunks of it's banks. Some homes teeter at the edge. A general feeling of hopelessness in dealing with the river prevails. When Ms. Rasiga returned home to Nalase, after an intensive month-long training on analyzing social justice issues through the Young Narrative Storytelling Project of the Pacific Theological College, she re-ignited hope in changing their story. With the support of other young academics and youths, they piled sandbags high on the riverbanks and planted vetiver to stop soil erosion. She is currently negotiating longer term measures for the riverbank stabilization to protect her village and people.
This is a photo and an article from the Pacific Theological College in Fiji through the Young Narrative Storytelling Project. Learn more about the Youth Narrative Storytelling Project.
Middle East and Europe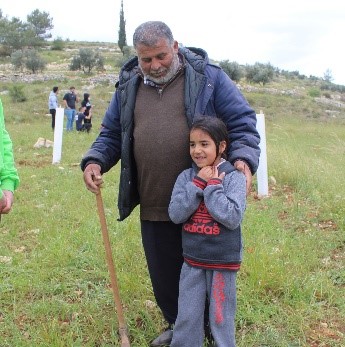 Keep Hope Alive!
Olive trees have been cultivated for over 4,000 years and are known as an international symbol of peace. The olive tree and the prickly pear cactus are also traditional symbols of the Palestinian people and their connection to their homeland. The olive tree has been a target of Israel's destruction to Palestinian land. The Palestinian Ministry of Agriculture has revealed that over 250,000 olive trees have been uprooted. The Joint Advocacy Initiative of the YWCA of Palestine and YMCA of East Jerusalem, are carrying out a campaign to replant olive trees in Palestinian territories, encouraging Palestinians to "keep hope alive" and to reaffirm their commitment to work constructively toward peace-building.
Over the past 20 years, the Keep Hope Alive! Olive Tree Campaign project has helped approximately 15,000 Palestinian households in many Palestinian villages with over 200,000 olive trees, each sponsored by friends and partners from all over the globe. This support has been a great sign of solidarity with Palestinian farmers – helping many maintain their lands and earn an income.
Learn more about the Keep Hope Alive! Olive Tree Campaign.
---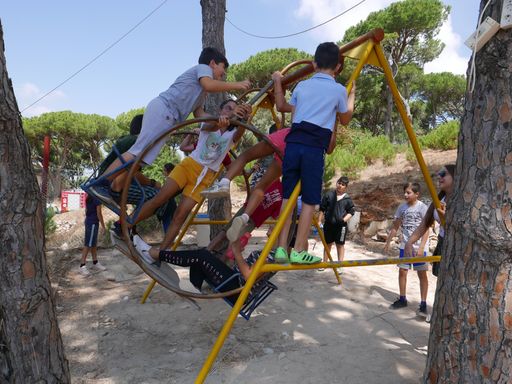 Turning to "greener" practices
For decades, Lebanon has been coping with electricity blackouts through back-up generators. However, with the onset of economic crisis of 2019 and lately the worldwide energy crisis, energy costs have soared exponentially to an extent that it is no longer financially sustainable to rely on traditional sources of electricity. The Lebanon-based, Union of Armenian Evangelical Churches in the Near East (UAECNE) is installing solar panel grids and thermal energy storage systems in the UAECNE headquarters, four schools, a boarding school, four churches, center for the handicapped, youth camp and a social action center. This is one way the Union can contribute to the mitigation of the adverse effects of climate changes in Lebanon as well as promoting greener and healthier environments for the community at large.
Learn more about the Solar Panels project.
Latin America and the Caribbean
Sustainability and development work to become "prosperous, fair, democratic, and happy"
The Alliance for Sustainable Resources Management (AMANESER 2025) is an ecumenical network of grassroots organizations in Puerto Rico. After Hurricane Maria struck the island, AMANESER began working with local communities to equip them with organizational and material resources to improve their resiliency amid natural disasters and to reduce community dependency on outside assistance for responding to these disasters. AMANESER 2025 works with communities to provide solar energy panels, community refrigeration systems, rainwater harvesting systems, individual water filters to hold up to 30,000 gallons of filtered water, and battery-operated communication devices.
Learn more about the Creating Sustainable Communities in Puerto Rico project.
---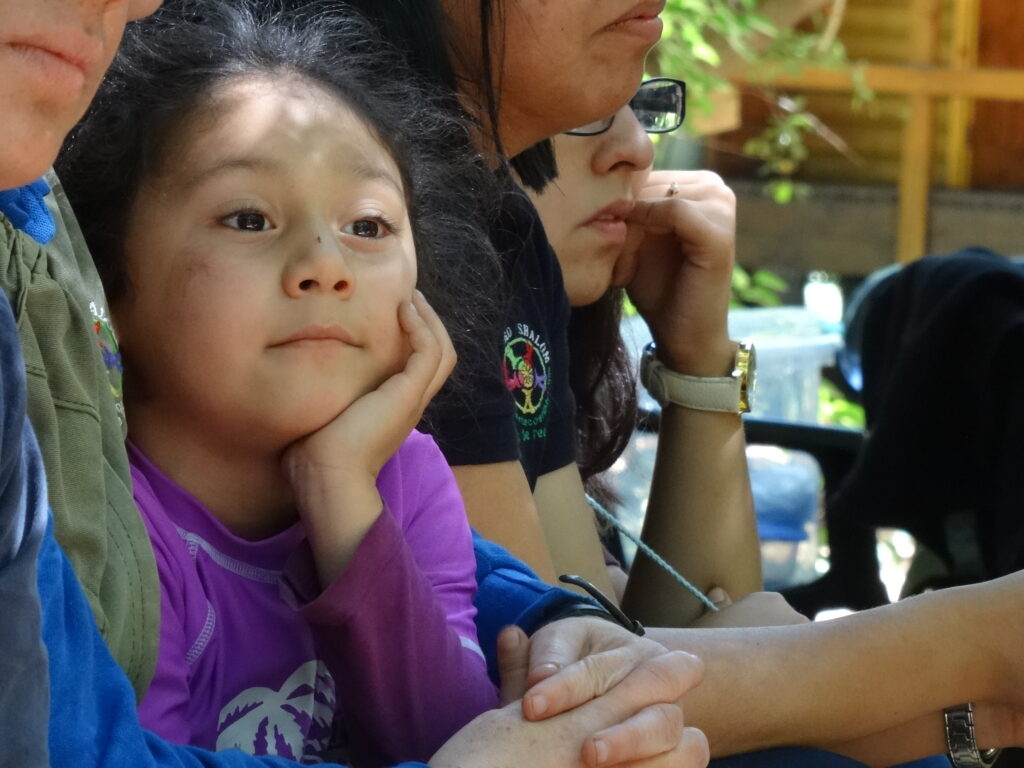 "A wonderful place to feel the presence of God through nature"
The Shalom Center of the Pentecostal Church of Chile is located among Chilean mountains, forests, and water ways. The beautiful setting near a national nature reserve, with native Chilean trees and animals, provides an environment conducive to the Shalom's mission to create a safe space through learning for transformation to facilitate peace education, environmental education, and spiritual development to strengthen the dignity and resilience of individuals and communities within the Pentecostal Church of Chile and society at the national and international levels. A recent retreat participant calls the Shalom Center "a wonderful place to feel the presence of God through nature".
Learn more about the Shalom Center and watch a recent video of the campus and interview with the director.
---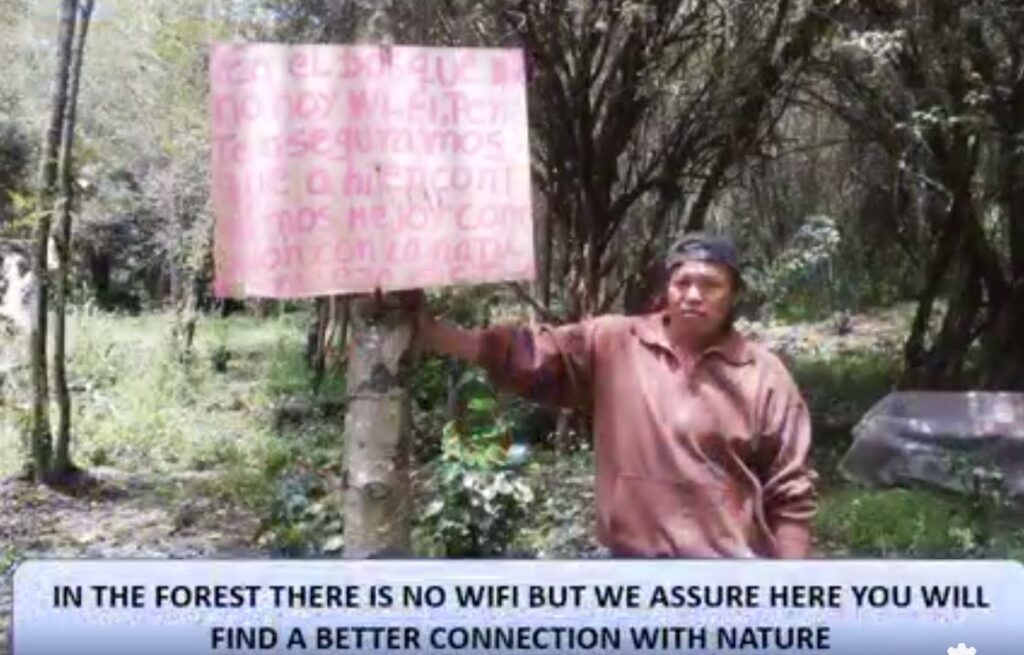 Forest of Rest
The Ecumenical Foundation for Integral Development, Training and Education (FEDICE) in Ecuador has been helping families generate incomes while respecting the environment and cultures of peoples through a variety of activities for many years. A new project is working with families on an ecotourism project in San Rafael, called the Forest of Rest. Tourists will find opportunities to relax and reconnect with nature at the summit of the Puka Huayco mountain. Guests also will learn about the sustainable lifestyles and cultures of local families.
Learn more about the Forest of Rest and all FEDICE Priority Projects.
Southern Asia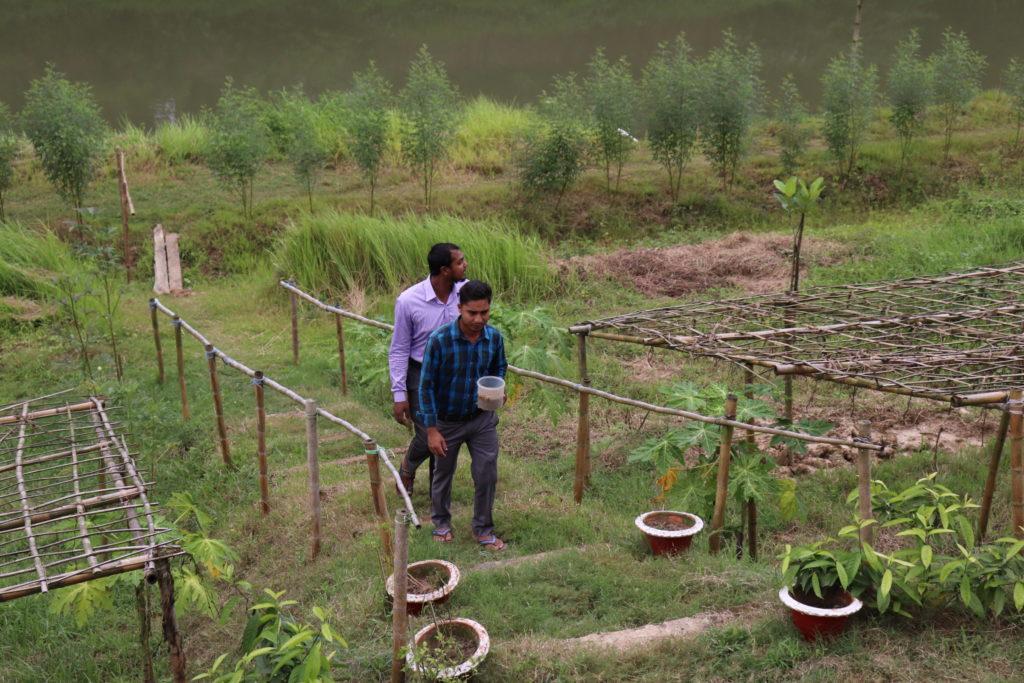 How do you promote climate change resilient agriculture, collective growth, and self-reliance?
The entire country of Bangladesh is low-lying and vulnerable to natural disasters such as flooding and cyclones. Being the home to the delta of the Ganges River has makes flooding and riverbank erosion a constant problem for the farming families living in the coastal villages of Bangladesh. The Climate Change Resilient Agriculture project of the Christian Commission for Development in Bangladesh (CCDB) offers capacity-building courses and mobilizes funds from community contributions to implement actions in collaboration with local governments. These actions include climate change risk assessments for households, climate resilient agriculture and livelihood opportunities, and installing freshwater/desalination technologies to increase access to fresh water.
Learn more about the Climate Change Resilient Agriculture Project.
---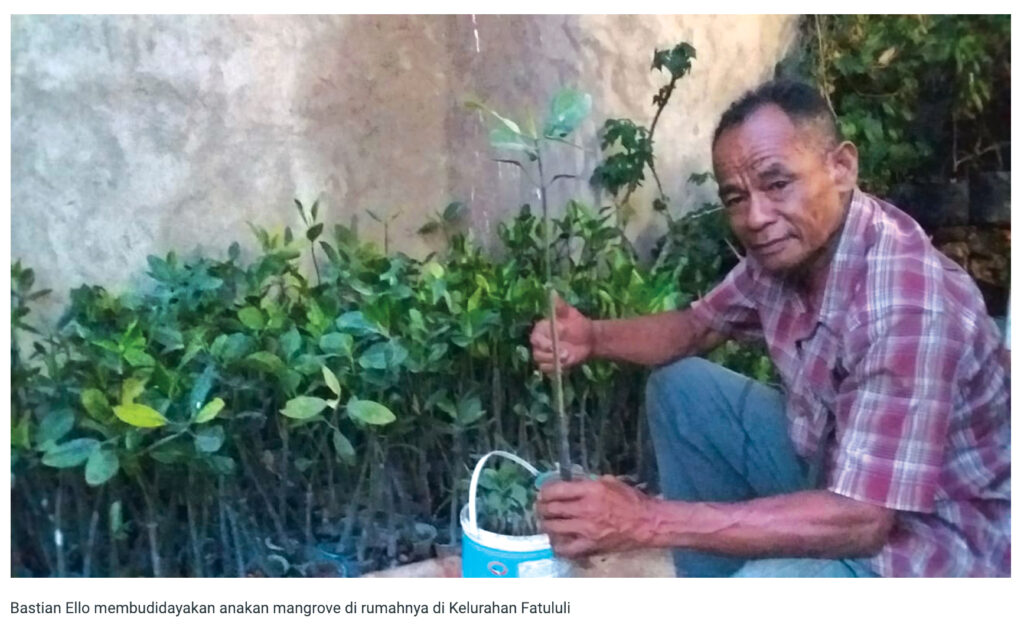 Love God, plant mangroves
Until just a few decades ago, Indonesians wrapped everything in banana leaves, which are abundant throughout these tropical islands. It was acceptable to drop the used leaves on the ground or in a nearby stream because they are biodegradable. The Indonesians now use plastic to wrap everything, just as we do in the west, but they still throw the wrapping on the ground. Thus, the amount of plastic thrown away everywhere is shocking, most especially in rivers and the ocean. The Christian church in Indonesia seeks to raise awareness by taking a theological approach to the issue. This world is God's gift to us. Bastian, a member of the Evangelical Church in Timor (GMIT) in Indonesia, has responded to his church's "green revolution" by planting over 50,000 mangrove trees – saying: Love God, plant mangroves.
Excerpts from mission co-worker newsletter, written by Rebecca Young.
Read the full newsletter here.