Congo Week
October 18-24, 2020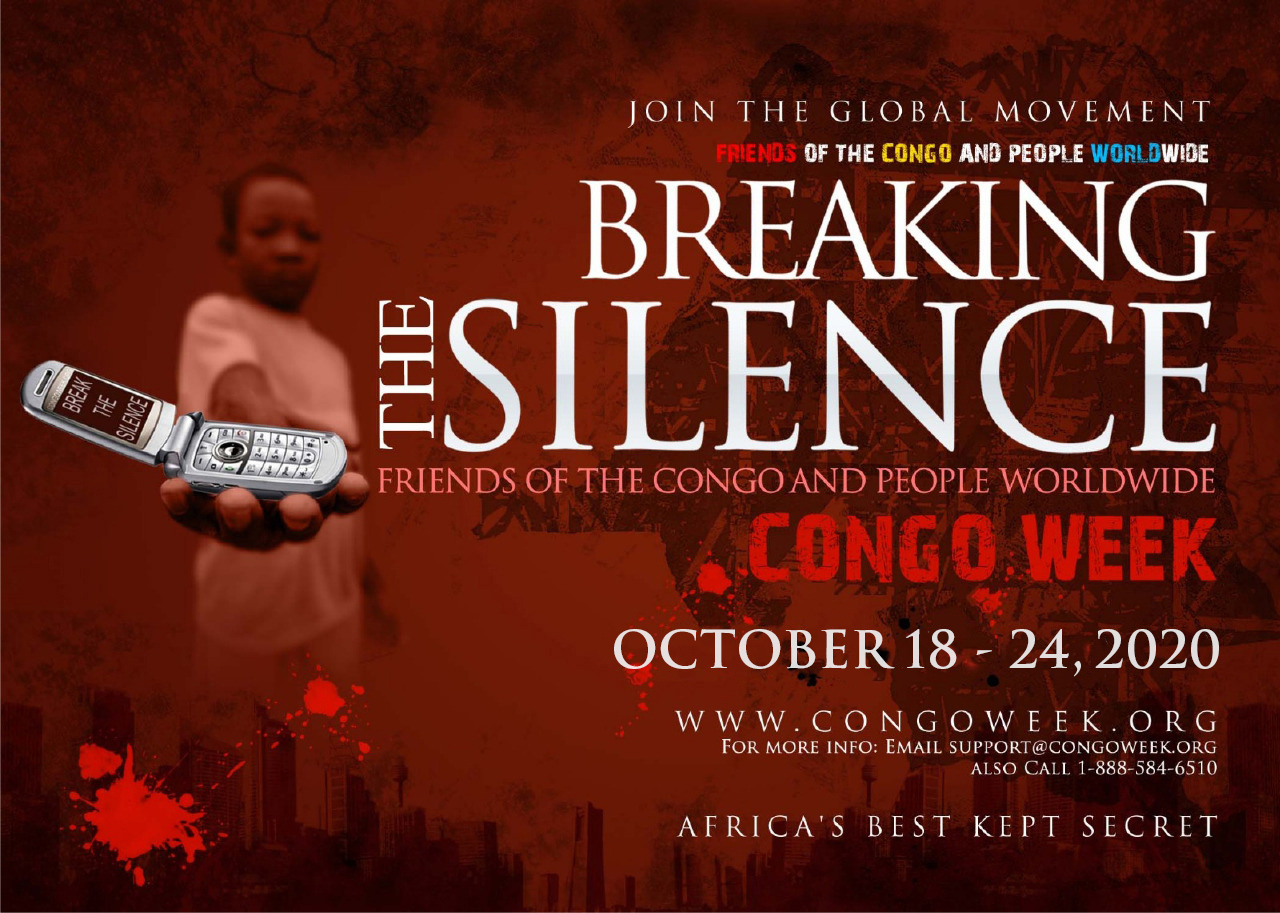 Breaking the Silence: Congo Week is an opportunity to raise awareness about the devastating legacy of conflict in the Congo and mobilize support on behalf of the people of the Congo.
Paul wrote in I Corinthians 12:26, "If one member suffers, all suffer together with it; if one member is honored, all rejoice together with it." Global Ministries, as a member of the Body of Christ, suffers today because of injustice and exploitation of our sisters and brothers in the Democratic Republic of Congo.
We are committed as members of the Body of Christ to break the silence, stop the pillaging, promote justice, defend women and children, protect the environment and support Congo.
What Can I Do?
Check out our 2020 resources for daily opportunities to worship, learn, watch video updates from partners, and take action to make a real difference in the Congo.
Learn
Pray
Give
Advocate