Global Ministries Endowment Funds
A Global Ministries endowment fund is a wonderful way of recognizing a person's, family's or church's commitment to God's global mission and can be set up by individuals or congregations, conferences or regions that want to ensure a lasting tribute for their church or loved ones that supports ministries now and in the future.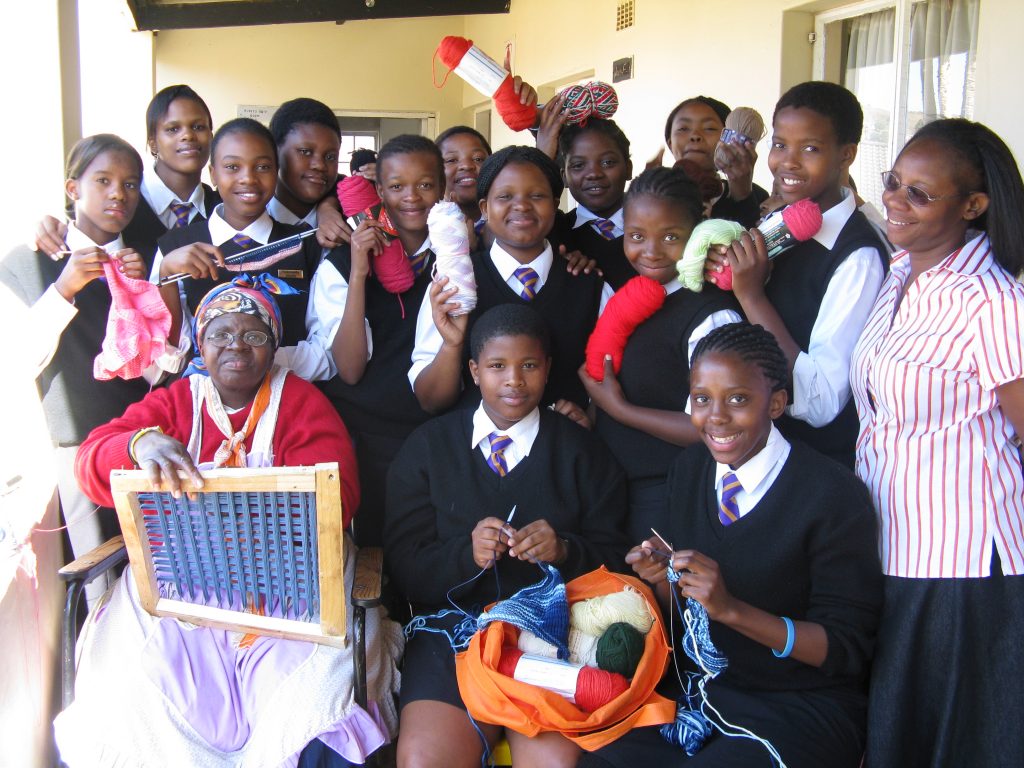 Global Ministries will work with you to draw up a permanent fund agreement with the Division of Overseas Ministries (minimum $5,000) or Wider Church Ministries (minimum $50,000) that recognizes a person, family, or church entity and outlines how the endowment fund distributions will be used for Global Ministries in general, for a particular witness of Global Ministries, or for a specific partner in ministry around the world. To explore setting up an endowment fund, please contact Resource Development at gifts@dom.disciples.org or (317) 713-2555.
You can also make a contribution to any of the following existing endowments. To learn more about a particular Global Ministries Endowment Fund or to make a gift, please click on the name of the fund on the list below and follow the instructions at the bottom of the Fund's page. You may contribute to funds that originated in the Cleveland Office by sending a check to Cleveland. Funds that originated in the Indianapolis Office may be contributed to via the online giving page or by sending a check to Indianapolis.
Endowments that support the general work of Global Ministries
Each of these endowments' distributions are used in their entirety to the support of the general work of Global Ministries or the appointment of mission personnel.
Endowments that support the ministries of partners
Africa
East Asia and the Pacific
Latin America and the Caribbean
Southern Asia
Endowments that support global initiatives
Endowments that provide scholarships and educational opportunities
David M. Stowe Fund for the Advancement of Mission Study and Research
Supports scholarships to students engaged in missions study in all parts of the world; research grants to individuals and organizations to further understanding of mission history, current needs and future trends; and for the establishment of lectureships for outstanding scholars of Christian mission; and the writing and publication of mission studies and research documents
Dr. Mae Yoho Ward Enabling Scholarship Fund
Provides scholarships for study opportunities for global church leaders that they might serve more effectively in their current or future ministries

Goodrich

Family Fund
Provides scholarship grants for ministerial students living outside the United States and Canada, first priority is to students born outside of the United States and Canada who plan to serve in their own church bodies, or as leaders in ecumenical church bodies
Gourdet Education Fund
Provides scholarships to Haitian and African students
Tjaard and Anne Hommes Scholarship Endowment Fund
Provides scholarships for students studying theology and faculty development at the Christian University Duta Wacana, as well as supporting other students studying theology in other seminaries in Indonesia
Elizabeth George Endowment Fund
Provides a four-year scholarship for an undergraduate student majoring in English or Tamil at the Lady Doak College in Madurai, India
The Hill Family Fund for India
Supports continuing education opportunities for Indian church leaders as well as the general ministries of Global Ministries
The Lady Doak College Endowment Fund
Supports the ministries of the Lady Doak College in Madurai, India in addition to providing scholarships
Cirilo DelCarmen Pastoral and Spiritual Care Lecture Series Endowment Fund
Supports the Cirilo DelCarmen Lecture Series in at the Union Theological Seminary in Dasmarinias, Philippines
Lloyd Van Vactor Fund
Supports the Theological Education Scholarship Fund of the United Church of Christ in the Philippines
Union Christian College Nursing School Scholarship Endowment Fund
Supports scholarships at the Union Christian College School of Nursing in San Fernando, La Union, Phillipines
McNeely-Shaw Scholarship Fund for Theological Education in Thailand
Provides Scholarship assistance for students studying theology at the McGilvary Faculty of Theology at Payap University in Chiang Mai, Thailand
Crosby Scholarship Fund for Theological Education in Zimbabwe
Provides scholarship assistance for students studying for the ministry with the United Church of Christ in Zimbabwe
Dr. Divina Himaya Scholarship Fund
Provides Scholarship assistance for students studying at Silliman University Divinity School in Dumaguete City, Philippines
Dr. W. Robert and Frances C. Holmes Scholarship Fund
Provides a full tuition scholarship for a deserving student with financial needs attending Lady Doak College in Madurai, India
Marie Helm Scholarship Fund
Provides a full tuition scholarship for a deserving student with financial needs attending Lady Doak College in Madurai, India
Melba Jesudason Scholarship Fund
Provides a full tuition scholarship for a deserving student with financial needs attending Lady Doak College in Madurai, India
Ida Menzel Scholarship Fund
Provides a full tuition scholarship for a deserving student with financial needs attending Lady Doak College in Madurai, India
Barbara Leonard Scholarship Fund
Provides a full tuition scholarship for a deserving student with financial needs attending Lady Doak College in Madurai, India
Dr. Jazlin Ebenezer Research Fund
Provide grants to small teams of multidisciplinary faculty members at Lady Doak College to conduct research on how women learn science and to disseminate findings at national and international conferences
James and Dorothy Holliday Cummings
Provides a full tuition scholarship for a deserving student with financial needs attending Lady Doak College in Madurai, India
Dr. Luth Mendiola Tenorio Doctoral Study and Professional Enhancement Fund at Silliman University College of Nursing Endowment
Provides support the school's faculty to participate in doctoral and post-doctoral professional development activities